Calling All My Single Ladies: How To Get a Ring On It!
Sad and Single? The Bachelors Will Crawl Out of The Woodwork When You Put These Tips to Use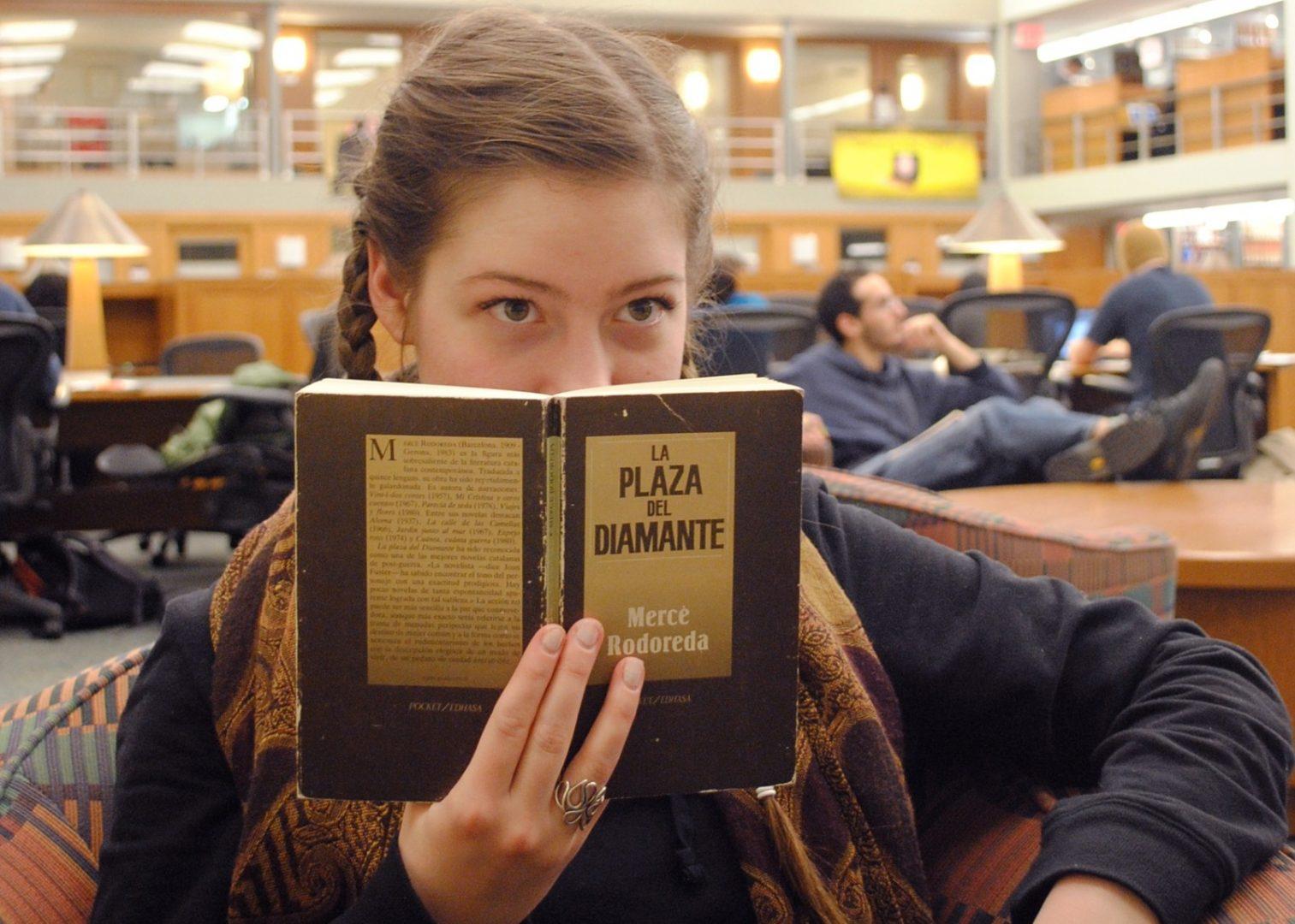 Published: March 4, 2010
Ladies, hunk hunting is hard at Fordham College at Lincoln Center (FCLC), we know.  The men around here tend to either be into, well, other men, taken, or just plain un-dateable.
However, there are ways to snag your dream guy if you're dying to have a ring on your finger by spring!  Try these strategies to find your own personal McDreamy in and around FCLC.
1) Hang out in the Law Library
Head to the Law Library sporting your smartest looking cardigan, pick out the heaviest book with the most intellectual title you can find, take a seat and pretend to read. Channel Elle Woods as best you can, and when you've found your potential Emmett, shoot him a smile. Head over and ask him to explain something in the super-smart law book you are "reading," and suggest you discuss it further over coffee.  You'll have him eating out of the palm of your hand in no time.
2) Read the sports section of the New York Times in the Caf
Face it, you're not attracting the right kind of men by reading that trashy issue of Cosmo. Brush up on your sports vernacular while you're waiting to be approached by that sports-loving manly man. Remember: goals happen in hockey and soccer; touchdowns happen in football. A wardrobe of some snug-fitting jeans and a sports jersey will further help your cause.
3) Brave the Bronx
We all know there are more available men at Rose Hill, and if they're not coming to you, you'll have to go to them. Grab some FCLC girlfriends, hit the hotspots such as Howl or Tinkers and make sure your night ends at Pugsley's Pizza. You'll have the novelty factor working for you, since these Rose Hill men are probably sick of seeing the same Rose Hill girls and ready to have some fun with the city women!
4) Hit the Expensive Gym
Do a free trial over at the Equinox in Columbus Circle. Arrive decked out in super skimpy gym attire and ask the cutest guy there how to use one of the machines. With membership costs at around $170 per month, you're sure to hook a hunky man with an even hunkier wallet.
5) Do a Facebook Search
If you're a busy girl who just doesn't have time to go out there and get your man in the real world, do a quick Facebook search of single, straight males who go to Fordham. Give them a few pokes, shoot them a friend request and before you know it your Facebook status will be a-changin'.