Spooky Halloween Treats Recipes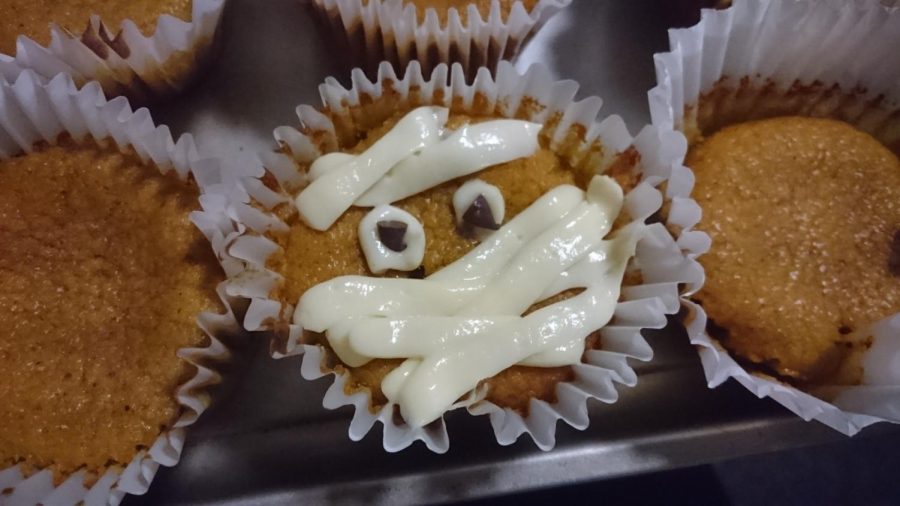 Even in the midst of the usual October study rush, we mustn't forget about the sweetest holiday of all: Halloween. With the spooky day just around the corner, lots of people are stocking up on candy to satiate their inner six-year-old, and if you're one of them — you do you! But if you crave sweets that will make you feel like a creature of the night, here are some recipes for you to try out for Halloween.
Quick note: Baking from scratch often requires a mixer. If you don't have access to one, you can alternate between a strong whisk and your hands, but it might be more challenging.
Witches' Hats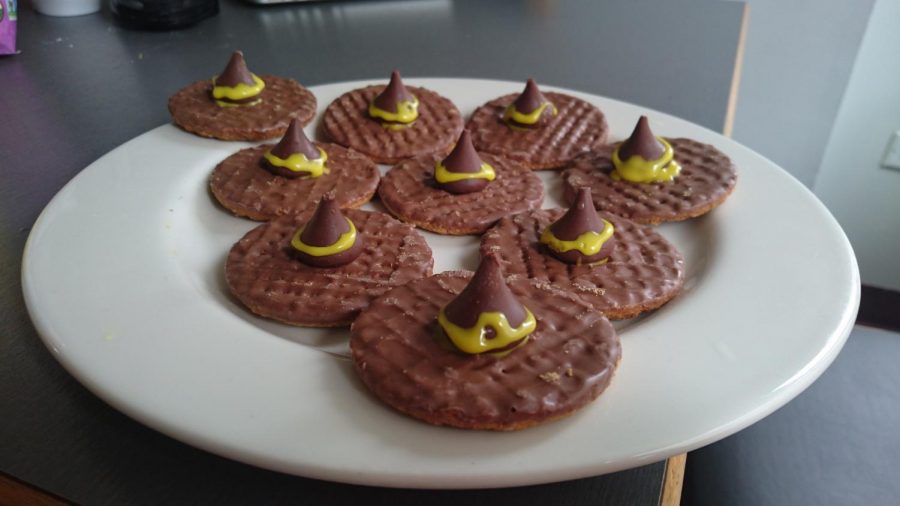 MAY MOISEEVA/THE OBSERVER
Ingredients:
1 box of cookies with at least one side covered in chocolate (Digestives, Fudge Stripes, etc.)
1 bag of Hershey's kisses
1 bag of icing (store-bought or homemade)
These are hassle-free treats to make if you are overwhelmed with things to do but still want to make Halloween season count. Simply take a cookie chocolate-covered side up and a Hershey's kiss. Pipe some icing at the bottom of the chocolate and stick it to the center of the cookie. Then pipe a line along the bottom of the kiss and make a bow or a square for the buckle. Let the icing set and enjoy.
Mummy Cupcakes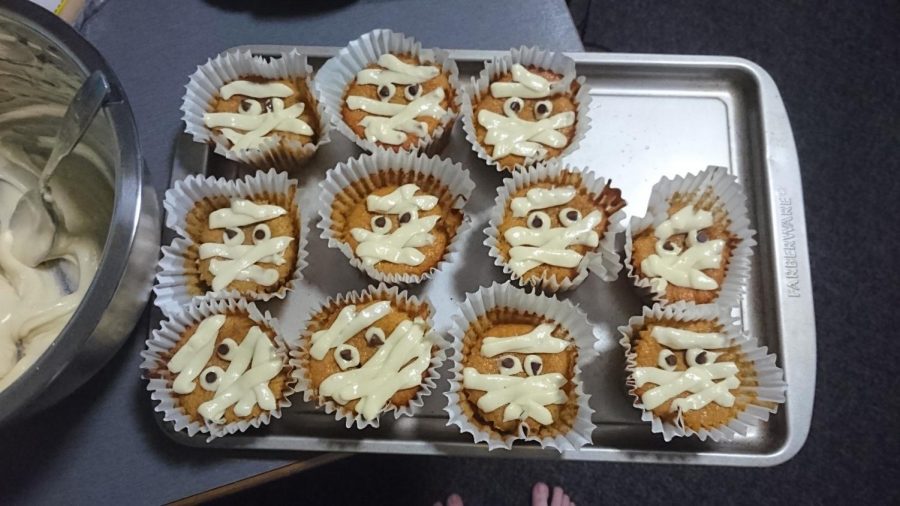 MAY MOISEEVA/THE OBSERVER
Ingredients:
2 sticks butter

1 cup sugar

2 eggs

1 cup pumpkin puree

½ cup milk

1 teaspoon vanilla extract

2-3 teaspoons pumpkin spice

½ teaspoon baking powder

Mini chocolate chips
Preheat your oven to 375 degrees Fahrenheit.
First, beat softened butter with sugar until the mixture becomes light and fluffy. Beat in eggs. Add pumpkin puree, vanilla extract and milk; mix until the batter is creamy. Mix flour, baking powder and spices in a separate container, then beat into the batter until it is as smooth as you wish you were when talking to your crush. Pour into muffin liners or reusable cups and bake for 25-30 minutes. An easy test to see if they are done is to poke through one with a toothpick. If the toothpick comes out dry, the cupcakes are done.
If you want to make your own cream cheese frosting, use one-half stick of butter, 4 ounces cream cheese, 1 teaspoon vanilla extract and 1 cup of confectioners' sugar (adjust to taste). Mix all together and put in a pastry bag. If you don't want to spend money on a pastry bag, put the frosting in a plastic bag and cut off one corner. For a pastry bag, a flat nozzle is best to use for the mummies. To decorate, pipe intersecting stripes of frosting on the lower half of the cupcake. Then pipe two to four lines at the top and make two circles in the oval between the strand. Put one mini chocolate chip in each eye — and you have your very own mummy army.
Witches' Fingers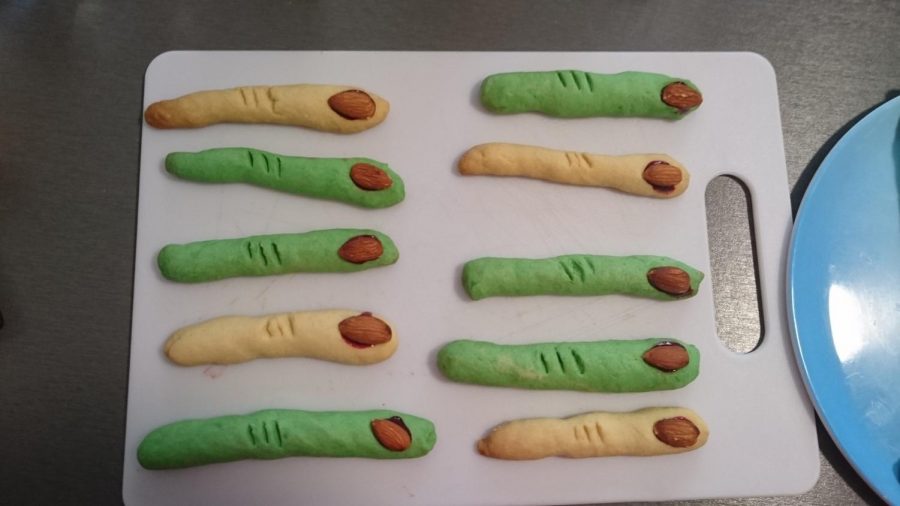 MAY MOISEEVA/THE OBSERVER
Ingredients:
Whole almonds

2 cups flour

1 cup confectioners' sugar

2 sticks butter

1 egg

1 teaspoon almond extract

½ teaspoon baking powder

½ teaspoon salt

Red decorating gel
Beat together softened butter and egg; when the mixture is equal, beat in sugar and almond extract. Combine the flour, salt and baking powder and slowly beat into the original mixture. For extra creepiness, divide the dough into two batches and color them green, blue and/or purple. Refrigerate for half an hour. Preheat oven to 325 degrees Fahrenheit. Form the dough into long stripes resembling fingers, press an almond as a fingernail into each. To make it appear more finger-like, squeeze the finger a little just below where the first and second knuckles would be and use a sharp knife to cut three stripes in the middle knuckle. Freeze or refrigerate for 10 minutes after shaping. Bake for 20-25 minutes or until they start to brown at the edges. Take some red decorating gel and put a little under each almond, then press the almond back to create the appearance of blood under nails.
Happy Halloween and bon appetit!