Ram Jams — September 2018
Brockhampton: "iridescence"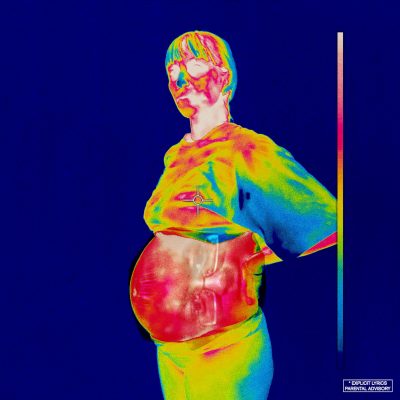 Genre: Alternative hip-hop
On a playlist with: Tyler, the Creator, Odd Future and Jaden Smith
The deets: This was my first true exposure to Los Angeles-based, 14-person "boy band" Brockhampton, and boy, am I happy I took the time to listen.
From the first five seconds of the album, I knew I was in for a treat. The beat of "NEW ORLEANS" hit hard immediately. Every verse in this song is exciting and hyped up, especially those from Dom McLennon and Joba. Meanwhile, Kevin Abstract's chorus is relatable (I, too, want a crib in London). Jaden Smith gets a feature on this track, and while it's just a replication of Kevin's chorus, it's still enjoyable.
But "NEW ORLEANS" is far from the only banger on this album. "HONEY" and "DISTRICT" both feature strong production and catchy hooks — from the latter, it's hard not to vocalize the "Woo! Simmer down, simmer down, simmer down, simmer down" along with Joba. But I can't mention bangers without emphasizing "J'OUVERT," as this track has the best verse on the record. This verse, the second on the track, features Joba screaming at the top of his lungs about his fair-weather friends in the wake of Brockhampton's rise to fame: / Should have known better, wish that I was better at dealing with the fame and you fake motherf—ers, guess I'm too real! / The anger in this impassioned verse is palpable, voice cracks and all. Joba truly snapped.
Aside from fun songs, this album warrants praise for its diversity, as no two songs are the same. "iridescence" also features ballads, the two most poignant ones being "WEIGHT" and "SAN MARCOS." The former is something of a confessional, with each member venting about a personal demon or frustration. Kevin Abstract raps about coming to terms with his sexuality and worrying about Brockhampton photographer Ashlan Grey's habit of self-harm. Dom McLennon's stanza is about his personal gripes with being famous, from the revelation of liars in his life (see also: Joba's "J'OUVERT" verse) to missing his mom while on tour. Each verse on this song is touching in a unique way. Meanwhile, "SAN MARCOS" is a moving acoustic guitar ballad about Brockhampton's roots in San Marcos, Texas. The group makes it clear that it wants to leave the city behind in favor of beginning anew, much like how the members left their previous lives behind to begin anew in San Marcos. The stories are parallels, and the song puts it beautifully: "I know that I'm selfish, do my best to be selfless; I know that I'm changing, I know that I'm changing." The track ends with a gorgeous children's choir repeating the hook, "I want more out of life than this, I want more, I want more."
Unfortunately, a few songs on this album fall quite short of their potential. Namely, "WHERE THE CASH AT" is underwhelming because of its weak production that buries the vocals and its hyperfocus on Merlyn. And while Merlyn is, of course, a central member of the group, this track is largely only him on vocals, a missed opportunity, I believe, to include several other vocalists and make this a strong track. Additionally, "SOMETHING ABOUT HIM" features strange pitch-shifted vocals and an annoyingly droning beat, and the song itself is only a minute and a half long, though it is quite a nice tribute to Kevin's boyfriend.
But two weak songs are not nearly enough to detract substantially from the rest of this incredibly impressive album. Brockhampton's major label debut likely made its way onto my radar by way of major label money's promotion and marketing, and I'm ecstatic about it.
The bottom line: "iridescence" is marked by quirky production, a healthy mix of bangers and ballads, and the same Brockhampton brand you know and love. And if you don't know this act yet, this album is a good place to start.
The peaks: "NEW ORLEANS," "J'OUVERT," "WEIGHT"
The valleys: "WHERE THE CASH AT"
The verdict: 8/10
Tilian: "The Skeptic"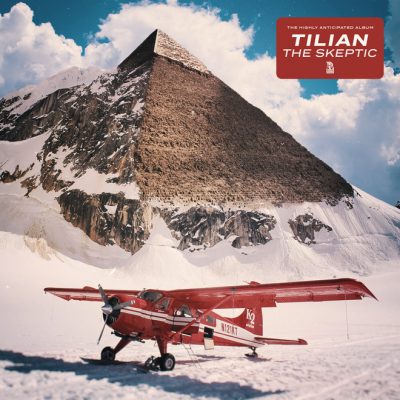 Genre: Pop-rock, indie pop
On a playlist with: Tyler Carter, Justin Timberlake and Neon Trees
The deets: Meet Tilian Pearson, singer of proggy post-hardcore band Dance Gavin Dance by day, solo pop-rock artist by night. He excels at both his day job and his night job. Today, we're going to be taking a look at the third deliverable from his night gig, "The Skeptic."
Tilian's third full-length solo effort "The Skeptic," his third deliverable from his night gig, harkens back to his first, which is to say it's fun again. His second album, which came out in 2015, was full of moodier, slower songs, which made for a good album in its own right; but this album is certainly a return to his original style of dance-inducing pop-rock.
The album opens on a strong note, as "Made of Plastic" immediately generates good vibes. The song builds on some impressive vocal delivery from Tilian into a chorus so catchy and exciting that I'm getting hyped up just writing about it. This song uses an acoustic (yet heavily EQ'd) drum kit and electric guitar to play a surprisingly funky beat that makes for a memorable moment on the album, despite it coming so early in the tracklist.
The next few songs are more of the same, though perhaps not as well-executed as the opening track. "Cocky," the lead single from the album, utilizes a dance-type pop beat on the drums and a reverberated guitar effect to provide for a vocal performance from Tilian that, appropriately, is a little bit cocky. His confidence is part of his charm, though — much of his music is sexy, especially tracks like "Gone" on this album. This is the type of song that deserves a house remix but still works as a club song without one. "Blame It on Rock and Roll," meanwhile, is an uptempo ditty that makes me want to make a music video in my bedroom thanks to some fast-paced guitar licks and a cheerful vocal melody.
The strange thing about "The Skeptic" is that the first half and the second half are two completely different records instrumentally. While the entire album is certainly a pop album, the first half uses "real" instruments to achieve this sound and the second half utilizes computer-generated sounds. The producers make this distinction clear by featuring instruments like drum machines and synthesizers in lieu of the precedent set by acoustic drum kits and electric guitars in the first section of the album. The songs on the second portion are still quite good; namely, "Drunken Conversations" is just as lively and entertaining as all the other songs I loved on this album. It just makes for a distractingly inconsistent unit, whereas an album should flow more smoothly per the expectations of the consumer.
Regardless, almost every song on this album is really good (save for the forgettable "Right Side"). This album is rife with bops, and Tilian's extremely wide vocal range is the cherry on top of the tasty treat that is "The Skeptic."
The bottom line: Despite an inconsistent use of instrumentation and sound, "The Skeptic" is a testament to Tilian's vocal and songwriting abilities as well as a cohesive assortment of ten fun pop tunes.
The peaks: "Made of Plastic," "Blame It On Rock and Roll," "Hold On"
The valleys: "Right Side"
The verdict: 7/10
Anaal Nathrakh: "A New Kind of Horror"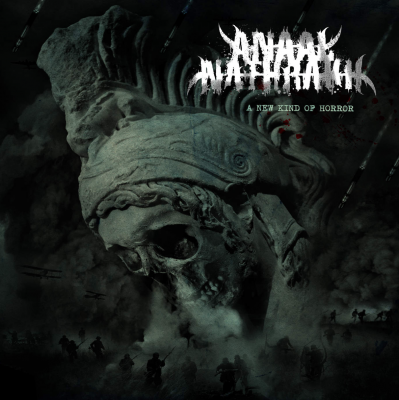 Genre: Blackened death metal, industrial metal, grindcore
On a playlist with: Cradle of Filth, Enterprise Earth and Napalm Death
The deets: If you've never listened to British extreme metal duo Anaal Nathrakh (AN) before, the best way for me to introduce them to you is to quote from the band's announcement of the album: "[This album] is bitter, vengeful, sarcastic, sardonic, violent, terrified and horrified — terrifying and horrifying in equal measure."
AN is known for its unique and creative combination of elements of many rock and metal subgenres, namely black metal, industrial metal and grindcore. But perhaps the word "new" in the title is apt, because this album somehow manages to incorporate even more new strange sounds, from synthesizer accents to operatic falsetto vocals to metalcore guitar chugging.
After a short but meaningful intro song in "The Road To…," the album opens with the petrifying sounds of what I can only describe as the bird attacks in Alfred Hitchcock's "The Birds." Quickly, the song kicks into high gear with instrumentalist Mick Kenney's blast beats and vocalist Dave Hunt's inhuman, screeching high screams on "Obscene as Cancer." And the album never slows down, not even for a second. "The Reek of Fear" elicits just that, with Hunt showing off his reaching falsetto vocals, a newly developed technique for him.
What follows are the chugging breakdowns of "Forward!," which was the first single on the album, and appropriately so; this song is groovy, heavy and powerful, the lyrics speaking to the horrors of war. After a synthesizer intro warns us of the sonic boom about to come, the guitar riff attacks, accented by faux gunshot sound effects for good measure. This song is the only one for which AN has ever released lyrics, and I can see why they chose this one; they wanted to convey the important message that war is horrible and unjust. In the chorus, Hunt bellows of the horrid hypocrisy: / Forward! Who gives a f— if your enemy's starving? Forward! No place for cowards, up and over! Forward! Your country needs you, so start killing! /
Every song on the rest of the record is equally intense, mainly because of the production. Hunt's vocals have distortion on them, bringing them out in the mix in a unique way. The guitar chugs are like assault on the ears because of the tone on the instrument. The best word for this mix is loud. Even if you're listening to the album with your volume at three, it will sound like it's on ten.
Two large problems loom throughout the entire album, though: the unpleasant singing and the lack of riffs. While I applaud Hunt for his willingness to experiment with the operatic high vocals, they do not fit into the music at all, especially in songs like "New Bethlehem / Mass Death Futures" in which the vocals sound off key, autotuned and inappropriate. Meanwhile, the entire album lacks guitar riffs. The closest thing we get is the chugging on "Forward!," which is not so much a riff as a breakdown using the same two notes. The album definitely falls short in interesting guitar composition.
Still, though, "A New Kind of Horror" does a fantastic job of doing what AN is renowned for: creating horrifying music bound to inspire mosh pits the world over, from festivals to bedrooms.
The bottom line: Anaal Nathrakh sacrifices intricate composition for experimentation on "A New Kind of Horror," but the duo does not give up its ability to create powerful sonic assault and elicit a Stockholm Syndrome-esque sort of fear in the listener that makes them beg to keep listening.
The peaks: "Forward!", "The Apocalypse Is About You!", "Are We Fit for Glory Yet? (The War to End Nothing)"
The valleys: "Mother of Satan," "New Bethlehem / Mass Death Futures"
The verdict: 7/10