Rose Hill Student Collapses, University Gathers To Pray for Recovery
On the morning of Sept. 25, an email from the Office of the President shocked the Fordham community. Fordham College Rose Hill (FCRH) freshman, Nicholas Booker, reportedly collapsed at Lombardi Fieldhouse the night before.
Following his collapse, Public Safety officers called for emergency medical services and administered CPR on the scene. Booker was then transferred to a local hospital, where he remains in the Intensive Care Unit.
Fordham staff accompanied Booker in the hospital overnight and into the morning. Booker's family was instantly notified by Campus Ministry. They landed from St. Louis on early Tuesday and are currently with him in the hospital.
The same day, Michael C. McCarthy, S.J., invited the Fordham community to an evening prayer service at Rose Hill for Booker's "healing, comfort and peace, as well as that of his family."
In his email, McShane offered a list of resources for students on both campuses to ensure their mental and physical health in the wake of the tragedy, referring them to the offices of Counseling and Psychological Services, Campus Ministry and the deans of students.
About the Writers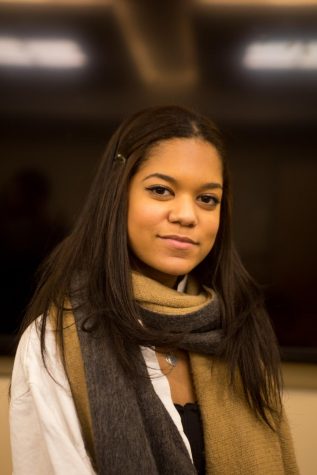 RUBY GARA, News Editor Emerita
Ruby Gara, Fordham College at Lincoln Center '21, is a journalism major and became a staff writer for The Observer during her freshman year. She then became the assistant news editor her second semester at Fordham and has been the news editor since August 2018. Budapest-born, Ruby is half Cuban and half Hungarian and speaks five languages (English, Spanish, French, Hungarian and German). Her hobbies include seeing plays in addition to exploring the hidden gems of New York City.