Politics on the Stage — Tackling the Realities of American Leadership in Fordham's Theatre Program
Hang on for a minute...we're trying to find some more stories you might like.
"How do we create a season that's not so blatantly agitprop that people who might have conservative tendencies will shy away from it because they think they're going to get beat over the head? How do we make the broadest possible inclusive environment but somehow create through structural choices a sense of consequence?"
According to Matthew Maguire, that was the primary concern within the theatre program this past summer as they worked to create another provocative mainstage season. As the director of the Fordham College at Lincoln Center (FCLC) theatre program, he was determined to produce another year of political art, without repeating the 2017-18 season, "What Does It Mean to Be American?"
After careful deliberation, the upcoming season, which kicks off in October, does not actually have an official theme. Rather, each play begs the question: "What happens when?"
"It's of course the source of all dramatic structure; it moves plot forward and character choices," Maguire said. Even still, the theatre department struggles to remain impartial, as Maguire added, "It gives people an understanding of cause and effect, because the real question I want the audience to be asking as they leave is, 'What happens when we elect a racist, sexist authoritarian steeped in corruption?'"
This upcoming season follows last year's examination of American citizenship and identity. The program produced works which stemmed from the modern understanding of national character. This contradicts President Trump's ideas that anything deviating from white nationalism was not only un-American, but also worthy of deportation, standing in the way of supposedly "Making America Great Again."
Maguire continued, "We had to figure out how to amplify resistance, without just hammering away in the same direction. Hence, this season."
Indeed, the season ahead balances modern challenges on archaic and established "norms." Starting with Anne Carson's contemporary translation of Sophocles' "Antigone," "Antigonick" gives fresh meaning to when a woman defies rigid state power (especially in the context of a woman under Trump's insensitive administration). Later this semester, Sarah Ruhl's "Orlando" challenges gender norms and distinctions. Diana Son's "Satellites" examines cultural clashes in the midst of gentrification. The season wraps up with Anne Washburn's "Mr. Burns," a play that takes the audience through 75 years-worth of tribal survival as the characters hold onto the memory of a beloved cartoon episode.
Astute readers will notice another key theme — each mainstage is written by a female playwright. Indeed, each show is also directed by a female director in the theatre program. In a year marred with contraceptive scares and opening up about sexual assault, for those who identify as an American women (especially as a women in the entertainment industry), Fordham's theatre season is actively working to celebrate womanhood and create an equal, safe space for their voices to be heard — a novelty in comparison to the widespread national sentiment.
Theatre students were abuzz this past syllabus week in the midst of their auditions for these innovative plays. "It's something we really need right now given the state of our administration. And they're all very different from what we normally do," Sarah Lazarus, FCLC '19, said. "Look at our lineup. 'Mr. Burns,' what we're doing at the end of the year actually [in the third act] is a musical-opera. We never do musicals, and while most assuredly not a traditional musical, is something fresh and challenging. And 'Orlando' is really cool too, it's about gender and the constraints society puts on them can throw someone into disarray."
India Derewetzky, FCLC '20, agreed. "I think it's great that we're doing plays written by women, directed by women," she said. "It's an important perspective that sometimes gets swallowed by all the hoopla and the press about Trump, especially as he makes living in America as a women increasingly more difficult."
"It's nice to hear female stories where female protagonists triumph and work alongside women in power, because you don't often meet many female directors, especially at such a high level like [Rebecca Martinez and Ashley Brooke Monroe] directing our mainstages," she continued. "They're even written by women and they're gorgeous; they're really deep and about two women struggling against the establishment, of gender, of the estate … it's really exciting."
The 2018-2019 mainstage season kicks off Oct. 4 with "Antigonick."
About the Writer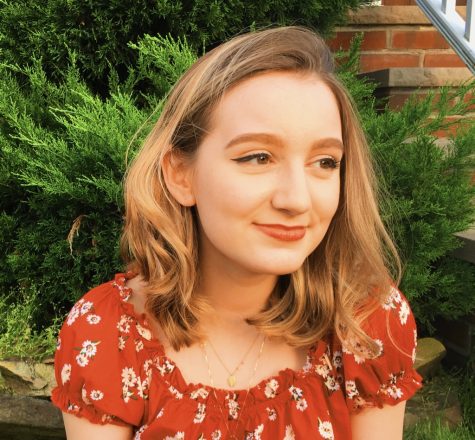 COURTNEY BROGLE, Arts & Culture Editor
Courtney Brogle, Fordham College at Lincoln Center '20, is an Arts & Culture Editor for The Observer alongside Marielle Sarmiento. She is a Film...