SJP Lives On as Study Group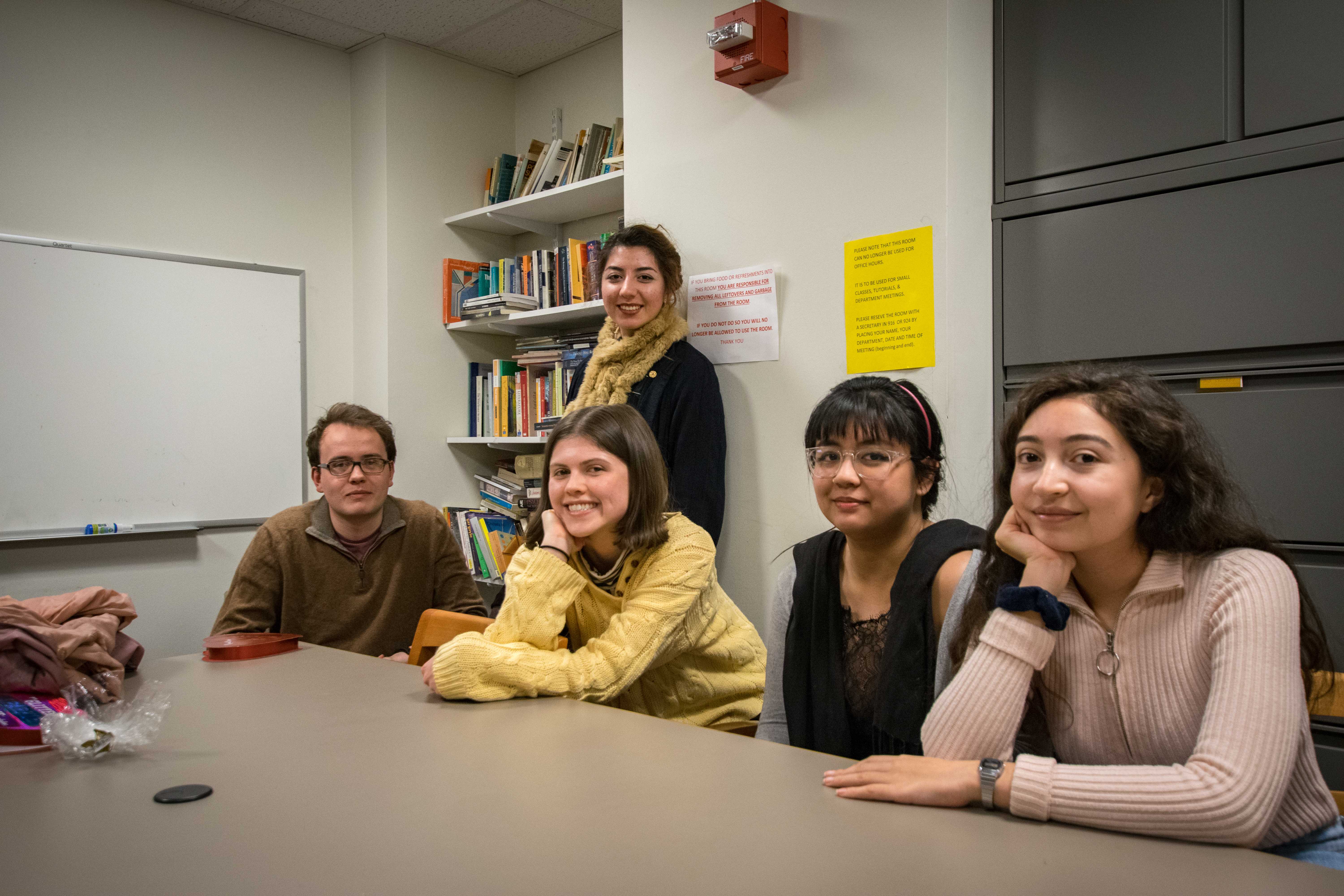 As the court battle for the formation of Students for Justice in Palestine (SJP) at Fordham continues to wage downtown at Manhattan Civil Courthouse, the students behind it are not staying idle. Led by Sofia Dadap, FCLC '18, members of the would-be club have been organizing Palestine-focused events around campus all semester.
In Dec. 2016, Dean of Students Keith Eldredge vetoed the United Student Government's unanimous approval of SJP. Four months later, SJP filed a lawsuit seeking to compel Fordham to approve SJP for official club status. Since then, SJP has become representative of something much bigger: free speech at Fordham.
"I feel complicated about SJP becoming a symbol of free speech at Fordham because… it has brought attention to the fact that speech about Palestine is often the exception to protected speech," Dadap said. She continued, "On the other hand, I am frustrated that people focus on the institutional policies of Fordham because our main objective was always to bring awareness to Palestinian liberation struggles." Operating under the name "Palestine Study Group," they have been organizing events such as book readings and movie screenings open for anyone to attend. Themes of their most recent reading events have included "Queer Settler Colonialism in Canada and Israel" and "Daily Life Under Occupation."
Their March 15 event, "From Palestine to Ferguson," focused specifically on the relationship between the brutality of the police in the United States and the Israeli military's in Palestine. The group read passages from Angela Davis's "Freedom is a Constant Struggle" before discussing issues of violence both in the US and Israel. Dadap noted the opinion of some national African leaders, such as Baleka Mbete, who said the situation in Palestine is "worse than apartheid… your land being literally stolen."
As it happens, the word "apartheid" was a specific concern of Fordham's during the SJP decision. According to SJP's initial court filing, Dean Eldredge questioned the use of the word in the club's constitution. In its court filing, SJP stated "they believed [discriminatory laws and practices in Israel] fit within the legal definition of apartheid." During the book club, members expressed that "apartheid" is the perfect word to use, as it encompasses both the oppressive and racial components of the Israeli-Palestinian conflict.
On Monday, April 9, the Palestine Study Group hosted a screening of the movie "Radiance of Resistance." The documentary focused on the lives of two young Palestinian girls, Janna Ayyad and Ahed Tamimi, both of whom are pro-Palestine protesters and became award-winning journalists despite being only 9 and 14 years old, respectively. According to the online posting for this event, the screening and other weekly meetings are sponsored by Fordham's Anthropology and Sociology Department.
SJP has acknowledged these weekly Palestine Study Group gatherings as their own through use of the official SJP Twitter account, tweeting event reminders and asking for topic suggestions. It was also acknowledged during a Study Group session when anthropology Professor Aseel Sawalha told students that the next movie screening could be held under her name after Dadap expressed the inability to host the event without club status. The poster for the department-sponsored events also includes a contact email for SJP.
They are aware that members of the Fordham administration will learn of their events through the account since, according to Dadap, "We're definitely being monitored." Despite their subversion, the students show no fear of a response from the university.
This article was updated April 20 at 6:30 pm: When Sofia Dadap said "worse than apartheid," she was quoting the Chairperson of the African National Congress, Baleka Mbete. This quote does not reflect her own opinion.
About the Writer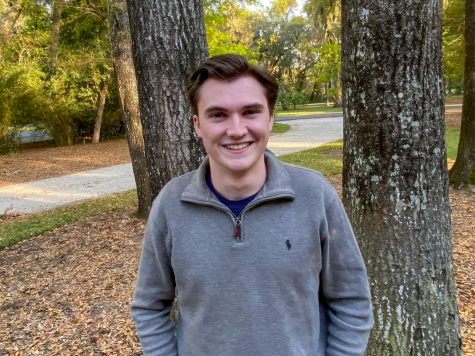 ANDREW BEECHER, Online Editor
Andrew Beecher, Gabelli School of Business '21, is the online editor, photo editor emeritus and occasional writer for The Observer. He is a global business major concentrating in consumer insights with a minor in anthropology. If he's not staring at The Observer website, he's probably off canoeing, climbing or hiking somewhere with his dogs, unless there's a Buffalo Bills or Sabres game on. His dogs' names are Stella and Stanley, and both are his favorite.