Fordham London Centre Opens New Space in Clerkenwell
Hang on for a minute...we're trying to find some more stories you might like.
The year 2018 will be significant for Fordham's memorabilia. This August will see the opening of Fordham University London Centre's new building in Clerkenwell and will be home for multiple study abroad programs, including those offered by the Gabelli School of Business, the London Dramatic Academy and the Liberal Arts college.
Fordham's original building was located on Kensington Square, but "the move [to Clerkenwell] will put Fordham's London Centre in a much more active and student-friendly neighborhood," as stated by senior staff writer Tom Stoelker in his article for the Fordham News. The new renovated space, approximately 17,000 square feet, will allow Fordham University to be an international university as "the new London Centre will place Fordham firmly on the map in both London and Europe."
The Clerkenwell area and the new Centre will be within walking distance to London's financial district and the British Museum, whereas the Centre on Kensington Square is a few minutes away from Hyde Park. The students will be exposed to global diversity as studying abroad offers them the opportunity to actively engage with the culture.
The new centre will feature a modern performance floor for the students in the Theatre program, as well as state-of-the-art classrooms for the Business, Liberal Arts and Internship programs. It will also have two separate student and learning centers where students can study individually or work in a collaborative fashion. The new Fordham London Centre will also have a rooftop terrace that will offer a great view of the neighborhood.
Resham Sansi, Gabelli School of Business at Lincoln Center (GSBLC) 21, is among the many students planning to study abroad in London in the next academic year. She thinks that the new Clerkenwell campus is "going to be the perfect learning environment" and is one of the main reasons why she is excited to study abroad in spring 2019. Sansi also stated that "being immersed in the British financial and tech startup district will definitely give the the Gabelli program a true London business experience."
The new building in Clerkenwell is set to open to the public in the fall of 2018. Fordham students will be able to interact with a completely different environment in a major global city and study with students from other universities from across the world, namely ones from Europe and Asia. Sansi said that "multiple upperclassmen have told me that studying abroad in London was a great experience and with the new campus in Clerkenwell, I know it will be even better!"
About the Writer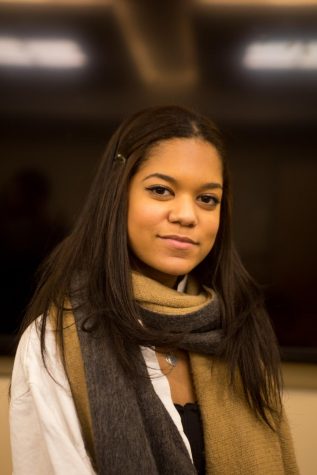 RUBY GARA, News Editor
Ruby Gara, Fordham College at Lincoln Center '21, is a Journalism major and became a staff writer for The Observer during her freshman year. She then became...