Intro to Counseling and Psychological Services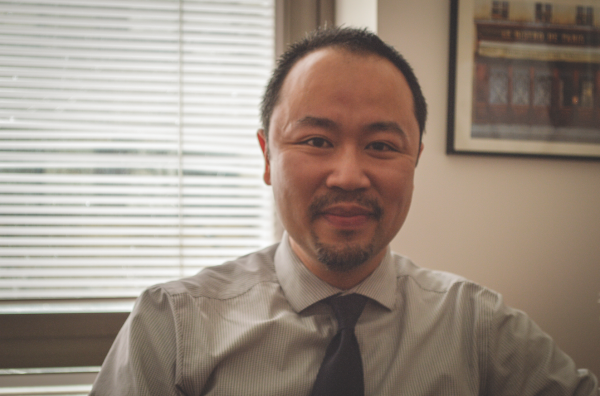 By LUKE OSBORN, Asst. Sports & Health Editor
March 15, 2018
We are in the midst of the busiest time of the year for Counseling and Psychological Services (CPS): the latter half of the semester. Luckily, Jeffrey Ng, clinical psychologist and director for CPS, assured that CPS provides various mental health resources for Fordham students: "We [conduct] evaluations for students, … provide individual and group counseling, psychiatric evaluations, medication management and walk-in appointments for students in crisis," Ng said. Alternatively, if a Fordham student has concerns regarding the mental health one of their peers, like a roommate or classmate, CPS also provides consultations to help students to "most optimally provide support" for that peer. Finally, CPS provides education and training to members of the Fordham community about mental health.
Dr. Ng has spent eight years at Fordham as a clinical psychologist and now oversees the CPS offices on both Fordham campuses. "During the 2016–2017 academic year [CPS] saw approximately 1,100 different students …. Between all those students, we provided about 9,000 routine clinical appointments," he said. All in all, around 15 percent of Fordham students use CPS services. Dr. Ng believes CPS provides students with an outlet for them to reveal, explore and address their mental and emotional health concerns. "It seems like more and more students are really lacking that … space where they can deeply confide in another person."
In college counseling services across the country, anxiety has replaced depression as the most common mental health concern. There are numerous explanations for this trend. There has been speculation in the mental health and higher education communities about the increasing level of "parental involvement" in the lives of millennials, which "may be contributing to delayed independence, autonomy or coping skills." Dr. Ng, however, explained that other factors like "the rising cost of education coupled with decreased job prospects" may lead to more stress for students. Dr. Ng added, "the other [factor] that I think is unique to millennials and generation Z [students] is the pervasiveness of social media and technology in their lives."
Dr. Ng highlighted that the increased availability and accessibility of negative news through social media "has contributed to the perception that the world is perhaps more dangerous or threatening than it might actually be." Naturally, frightening news coverage incites feelings of impending danger, yet with the rise of social media, users may find themselves constantly bombarded with the dangers the world has to offer. Dr. Ng pointed out, "In many ways that's really what anxiety is. It's a neurophysiological response to real or perceived threats."
On the other hand, social media can cause anxiety through constant exposure to what Dr. Ng described as "airbrushed versions of people's lives." Social media allows us to put our lives on display, and we have complete control over what we choose to display. Therefore, social media users are often presenting the best versions of their lives to others. Users who always see the best version of others can fall into a state of constant comparison, and Dr. Ng warned that "the end result may often be that I'm not enough: 'I'm not doing enough, I'm not smart enough, I'm not competent enough, I'm not attractive enough,' all of which can understandably lead to diminished self-esteem."
All these perceived shortcomings can incessantly bother an individual through anxiety, however Dr. Ng provided two strategies for minimizing social media stresses. First, he recommended thinking critically about social media consumption: "It's important to remember and remind ourselves that what we're receiving through social media may not be entirely reflective of reality." Second, Dr. Ng believes young social media users should be more self-compassionate. Dr. Ng stated, "We see a lot of students who have internalized perfectionistic, oftentimes unrealistic, standards for themselves—standards that they probably wouldn't apply to those that they cared about." This self-compassion serves to make an individual more grounded in who they are as person; in effect, the images of other people's lives on social media become less of a threat to their self-esteem. In a broader sense, Dr. Ng also recommended practicing "mindfulness" to alleviate one's anxiety. Practicing mindfulness prompts us to pay attention to our experiences in the present moment without judgement, and it is in the present where we can begin to observe our thoughts. Dr. Ng asserted, "Oftentimes our thoughts become the threats that trigger anxiety, but if we're able to observe our thoughts non-judgmentally, not become too attached to them and recognize that they may not be entirely reflective of our realities, it can go a long way towards reducing our anxiety."
Overall, Dr. Ng and his staff at CPS provide a welcoming place for students to safely investigate their mental and emotional health. There is never anything wrong with seeking help for whatever you may be struggling with, and CPS is always there for anyone who needs it.
About the Writer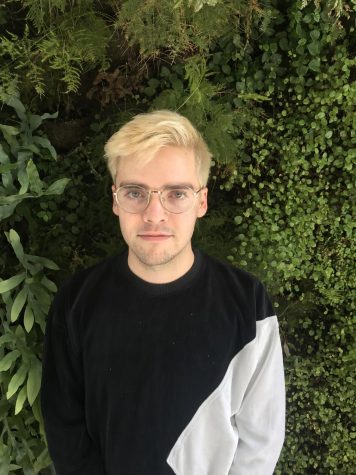 LUKE OSBORN, Sports and Health Editor Emeritus
Luke Osborn, FCLC '21, is pursuing a degree in neuroscience. He was sports & health editor from the fall of 2018 to the fall of 2019 and he has been covering campus health topics since the fall of 2017.