No Met? No Problem!
Located just across Central Park, the Metropolitan Museum of Art has long been an ideal place to spend an afternoon, for art enthusiasts and students looking to recreate the "Gossip Girl" experience. Beginning on March 1, however, the museum will be instituting a change: the Met will end their "pay-what-you-wish" policy for all visitors except permanent residents of New York State. However, all students in the tristate area will retain the ability to utilize the old policy. Regardless, this is the perfect time to take a look at all the other museums in New York City, many of which also have pay-what-you-wish policies and even days that offer free admission. Listed here are but a few of them, so you can continue enjoying the city's art and culture while practicing the delightful "art" of saving money!
American Folk Art Museum
2 Lincoln Sq. (Columbus Avenue between West 65th and 66th Streets)
The American Folk Art Museum features an extensive and diverse collection of folk arts and crafts—from portraits to pottery, fashion to fables and everything in between. The art spans centuries, from the 1700s to present-day. But here's the best part of the museum: exploring this rich history of art is completely free of charge for all. In addition to the regular exhibits, the museum holds periodic special exhibitions and discussions that are not free, but for students, many only cost $5–10. The museum also has weekly Wednesday jazz performances and Free Music Fridays that are free of charge. And it's all located a few blocks from campus!
American Museum of Natural History
Central Park West at 79th Street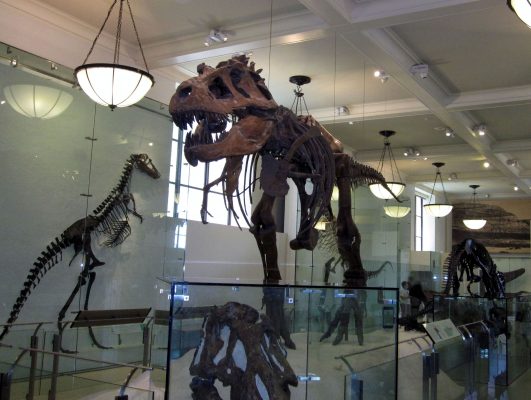 Fans of "Night At the Museum", this one's for you. This massive five-floor museum is the famous home to this saga, and it's jam-packed with exhibitions, so seeing them all will require multiple visits. Fortunately, the museum's general admission is pay-what-you-wish, so this endeavor won't break the bank. Check out art, artifacts, and information from the indigenous people of all continents. Learn about 13 billion years' worth of the history of the universe. Marvel at the life-size, incredibly realistic renderings of hundreds of animals and their habitats on land, in the air and under the sea. The Natural History Museum is not an art museum per se, but its intricately constructed exhibits are definitely artistic in their own right.
Cooper Hewitt
2 E. 91st St. (between 5th and Madison Avenues)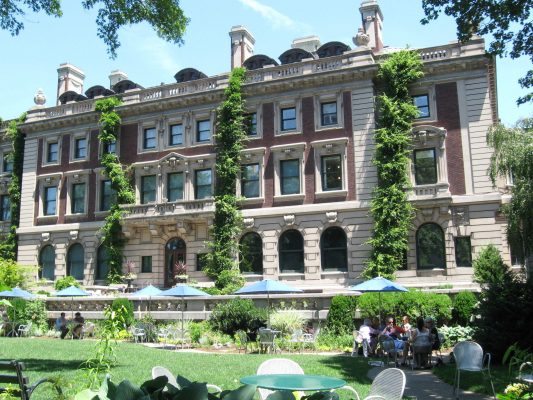 The Cooper Hewitt Smithsonian Design Museum focuses on developments in design through the years. It not only displays a variety of art and technologies to look at, but delves into the process and inspiration behind creating such pieces. Every visitor also gets a "pen" that allows them to scan and save pieces that fascinate them, and after their visit is over, one can go online and experience the personal gallery of items they have collected all over again. The museum even features interactive exhibits that allow visitors to tackle their own design projects. This all-enveloping experience is only $9 for students, and $7 if you buy your ticket online in advance. Saturdays 6–9 p.m. are pay-what-you-wish. And anyone 18 and under can get in for free on any day—so freshmen on the younger side, don't miss your chance!
El Museo del Barrio
1230 Fifth Ave. (between East 104th and 105th Streets)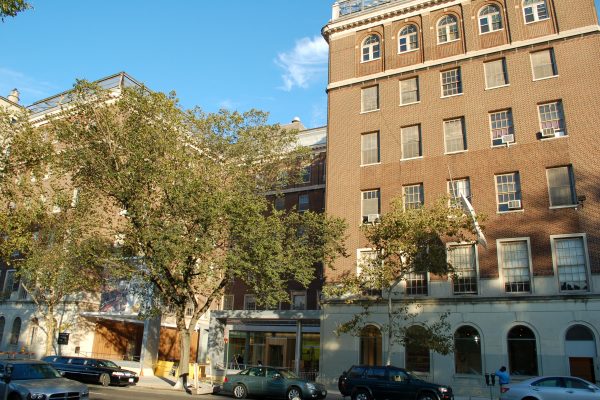 Venture a little ways uptown to discover this museum packed with art and artifacts that reflect a deeply rich Latin-American cultural history. The museum has a pay-what-you-wish policy, and the suggested price for students is only $5. Admission is free the third Saturday of each month. The main galleries are currently closed until the summer, but the museum is still displaying exhibits in other parts of the museum, as well as lectures and cultural events that are free of charge to attend.
The Frick Collection
10 E. 71st St.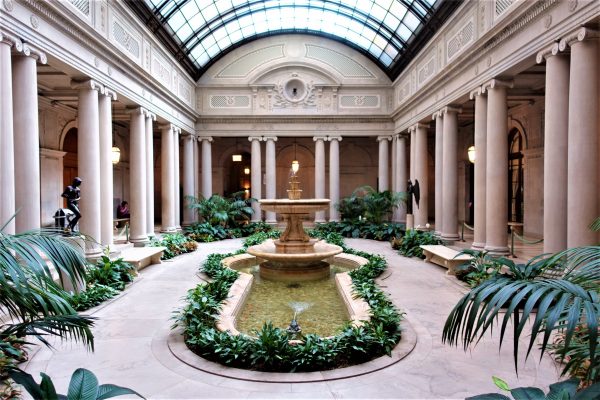 The Frick Collection houses the massive and elegant art collection of the late industrialist Henry Clay Frick. The building itself is a sight worth beholding, and the exhibits are worthy of any art connoisseur. Student tickets cost $12, but admission is free the first Friday of each month, and every Wednesday is pay-what-you-wish, 2–6 p.m. The Frick is not unique in this way, though. Other famous art museums offer similar promotions: the Solomon R. Guggenheim Museum is pay-what-you-wish, 5:45–7:45 p.m. on Saturdays, and the Whitney Museum of American Art has the same policy on Fridays, 7-9:30 p.m. (and offers free admission to anyone 18 and under on all days). With a little planning and a desire to explore, a cost-effective day at the museum is easy to enjoy!
A previous version of this article stated that the Met would end its pay-what-you-wish system for all individuals except New York State residents. It has been updated to correctly reflect the admission policy on March 1, 2018.