Study Abroad: Not a Walk in the Park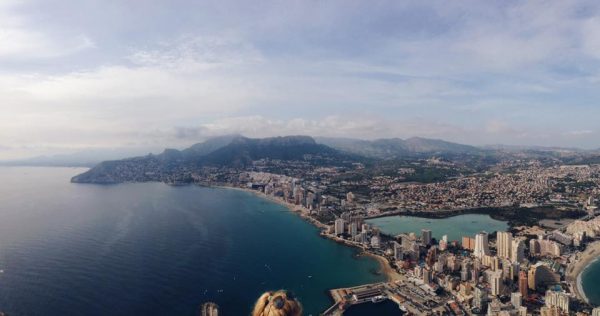 By ELIZABETH SULLIVAN
Contributing Writer
It was two days into my semester abroad in Alicante, Spain, and I was sitting at the kitchen table in my new home. So far, I felt really good about being abroad. My host mom was very sweet, my room was great and the students I had met so far seemed really nice. The semester was looking promising. The radio was on, but it was too early in the morning for me to know what they were saying in Spanish. My host mom was listening, making comments here and there, asking me how I slept, and went to pour me more coffee. She paused, and said something ending in what sounded like "troop." I figured it was some Spanish word I had never heard, and I thought she was asking if I wanted more coffee, so I shamelessly nodded my head yes. She left the room to go get ready and I heard the word on the radio a couple times "troop, troop, troop…." and there it was, my moment of revelation, while I thought she was asking me if I wanted more coffee, she actually asked me, "Do you like Donald Trump?" I most definitely gave her the wrong answer.
At that moment, I knew I was in for a wild ride.
As a Spanish minor, studying abroad in Spain was always part of my plan. I knew that studying Spanish in the classroom, like any subject, was not going to be enough; I needed a true immersion experience. I'm currently studying with one of Fordham's partner programs in Spain and am having the experience of a lifetime. I live with a single Spanish woman, Esther, who cooks for me every day, cleans all of my clothes, and—wait for it—makes my bed every morning. Remember when your parents dropped you off at Fordham freshman year and you were so excited for your first real taste of freedom? I promise you that you would trade that freedom to live with Esther any day. The city of Alicante, if you do a quick Google images search, looks like nothing short of a beach paradise. With the Castle of Santa Barbara watching over us, the Mediterranean stretching as far as the eye can see and beach weather lasting through the end of October, Alicante seems like the perfect place to study abroad.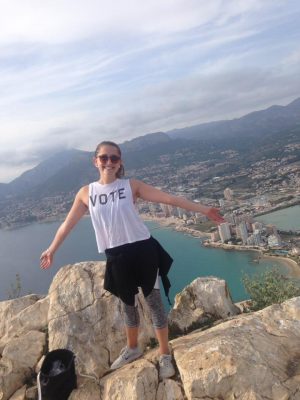 However, no matter how many delicious meals Esther cooks or how many sunsets I get to watch on the beach, study abroad is, unfortunately, not a walk in the park. Every day has been an adventure, and some days have been better than others. There are challenges that you assume you will face when you decide to study abroad, like missing your friends and family and having to create new relationships in an unknown place. However, there are definitely some challenges that you cannot prepare for, and those are what I want to shed light on for the next Fordham Ram who might choose to study in Alicante or any non-English-speaking country. 
Speaking a different language all the time is incredibly difficult. You might think this is a given, but nothing could have prepared me for how difficult the immersion experience would be. While I know how to speak Spanish and from the start was very willing to practice, sometimes it is just too much. We all have those mornings, whether it be from a long night hitting the bars or a long night hitting the books, where we are too tired to speak at all, not to mention having to speak and be pleasant to your host mom in Spanish.
You will miss New York. One of my best friends and I talked extensively last semester about studying abroad and how it would give us a break from New York. We thought it would be refreshing to be so excited to come back. Little did I know, I am not just excited to come back but I am ready to come back. This semester has confirmed that I definitely made the right choice when I decided to attend Fordham Lincoln Center. While they have their quirks and stressors, Fordham and New York are definitely places that I can call home. I miss running into friends after class on the plaza, spending too many hours in Quinn Library, walking through Central Park and, most of all, I miss those New York bagels.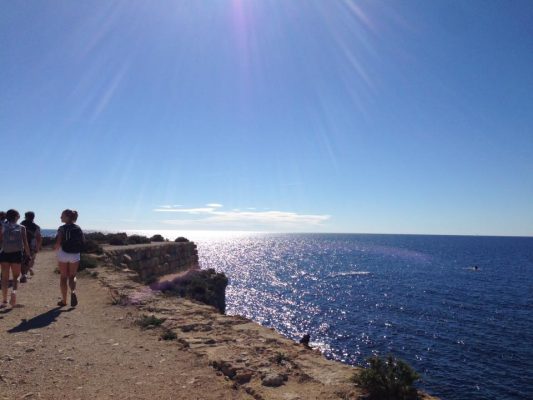 Regular life doesn't stop for study abroad. I thought I was going to have a relaxing semester compared to the normal hustle and bustle of New York. What I realized, however, was that while studying abroad was a physical hiatus from my time in New York and at school, it was not an academic or professional break whatsoever. About a month into our time here, everyone realized that they needed to apply for spring and summer internships–that was when reality struck. Studying in an immersion program also makes everything academic much harder since you have to do it all in Spanish. So, the tasks that should take me an hour in English take an hour and a half or maybe even two when trying to complete them in a different language.
To think that I have only one month left of this semester abroad is mind-blowing. It feels like just yesterday that I had to clarify with my host mom that I, in fact, really do not like Donald Trump. Reflecting on my semester, while I have definitely learned a lot of Spanish, what I have really learned is that I am capable of handling so many more challenges than I ever thought possible. I came to Spain knowing one person and I know I will leave with lifelong friends. I have navigated new cities and languages on my own, and I have confirmed that I am proud of who I am and I am ready to take on whatever life has to throw at me.
Finally, of course, while studying abroad I have checked countless items off of my bucket list, including but not limited to: visiting the Colosseum, falling in love with Paris and strutting around the Park Güell like a Cheetah Girl. Study abroad, in my opinion, is worth your time, money, fear, nervousness and anything else that you might imagine is in your way.
All images courtesy of Elizabeth Sullivan.