Broadway Springs to Life in 2018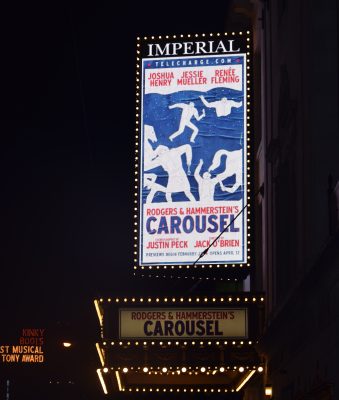 New shows on Broadway are always something to pay attention to, but the upcoming spring season holds a particularly large number of highly-anticipated productions that deserve special consideration.
"Carousel" The Imperial Theater (249 W 45th St.)
Rodgers & Hammerstein's 1945 musical "Carousel" will be making a return to Broadway after a more than two-decade-long absence. Considered by the creators to be their best work, it focuses on the tumultuous romantic life of a carousel barker, as the raucous events that he gets embroiled in serve as a reminder of various dimensions of love. Perhaps best known for the sparkling duet "If I Loved You," the new Broadway revival aims to take a shot at popularizing the production once more, especially with extensive direction and ballet sequences choreographed with the aid of the New York City Ballet by Tony winner Jack O'Brien. You can begin riding this merry-go-round of a production on Feb. 28, 2018.
"Angels in America" Neil Simon Theater (250 W 52nd St.)
Tony Kushner's legendary gay fantasia will once again grace Broadway. "Angels in America" spins a tale of longing, hardship, suffering, absolution, redemption and hope. Confident in its ability to accurately transcribe the life experiences of its author, the play follows a number of LGBT individuals in the 1980s as their collective worlds begin tumbling down on them in the midst of the AIDS crisis. Featuring the acting talents of Tony-winning Nathan Lane and Oscar nominee Andrew Garfield, and the direction of the Tony-winning Marianne Elliott ("The Curious Incident of the Dog in the Night-Time," "War Horse"), "Angels in America" will doubtlessly shine as brightly as it did when it first premiered over 20 years ago. Like the millenium, "Angels in America" approaches on Mar. 21, 2018.
"Frozen" St. James Theater (246 W 44th St.)
When the animated feature film "Frozen" was released in 2013, it received high critical praise, grossed over a billion dollars at the box office and, most importantly, embedded itself so deeply into the collective cultural consciousness that nary a little girl alive today doesn't know the names of the sisters of Arendelle. Capitalizing on the success of this smash hit, Disney has seen fit to give it the same treatment as other animated hits like "The Lion King" and "Aladdin," crafting a Broadway musical that will indubitably attract families from all over the country. While Disney's productions have often been criticized for being incredibly commercialized and bourgeois, one cannot argue that they are almost always a good time. "Frozen" will "let it go" on Mar. 22, 2018.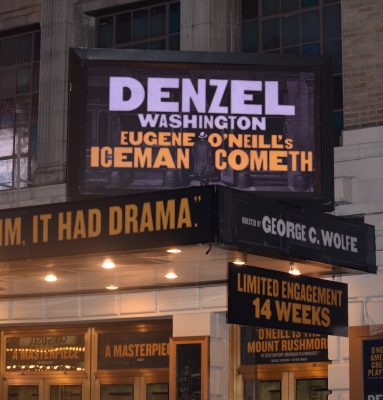 (IZZI DUPREY/THE OBSERVER)
"Mean Girls" August Wilson Theater (245 W 52nd St.)
Tina Fey made perhaps one of the best high school comedies of all time in 2004 when she wrote the screenplay for "Mean Girls," creating a memorable array of characters with endlessly quotable lines. Most important in the film, however, is its balance of heartfelt optimism and cynical realism that makes the work as unique a tapestry as it is. With all that in mind, it is no surprise that Tina Fey has jumped headlong into crafting a Broadway musical adaptation of the film, with songs composed by Jeff Richmond ("Fully Committed") and lyrics by Nell Benjamin ("Legally Blonde"). "Mean Girls" is primarily a comedy and, as such, readily complements the more dramatic teen-focused production on Broadway, "Dear Evan Hansen." It will doubtlessly carve out a place for its distinctive hilarity. Members of the public can fetch tickets now to see "Mean Girls" premiere on Apr. 8, 2018.
"The Iceman Cometh" Bernard B. Jacobs Theater (242 W 45th St.)
Written by legendary playwright Eugene O'Neill and first premiering in 1946, "The Iceman Cometh" tells the harrowing tale of a saloon proprietor and the various clients to whom he tends, among them suicidal alcoholics, out-on-their luck prostitutes and the general lowlives who have nothing better to do than slink to bars on late nights. Renowned and iconic for its sociopolitical commentary and unceasingly lonely tone, "The Iceman Cometh" was one of the best straight dramas of its time. It comes as no surprise, then, that a Broadway revival is coming in 2017, starring Academy Award and Tony Award-winning actor-director Denzel Washington, Fordham College at Lincoln Center (FCLC) '77, in the lead role. With Washington's acting chops and O'Neill's starkly saddening script, "The Iceman Cometh" will surely return to Broadway in a big way. The play cometh on Apr. 26, 2018.
All of these productions, from dramatic gems to uplifting musicals, are right around the corner. With the great variety in the upcoming spring season, there is no doubt that Broadway will give you something to watch and fall in love with!
About the Writer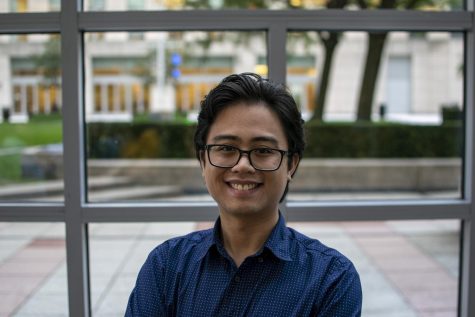 KEVIN CHRISTOPHER ROBLES, Retrospect Host Emeritus
Kevin Christopher Robles, Fordham College at Lincoln Center '20, is the Retrospect host emeritus for The Observer. Though his main role has been hosting Retrospect, the official podcast of The Observer, he has in the past been an asst. arts & culture editor. He has also written for opinions, features and news — though still always searching for that sports & health article to write so that he can claim he's written for every section. Kevin's other interests include theology, filmmaking and spending too much time writing his staff profile.