Spooky Frights for Movie Nights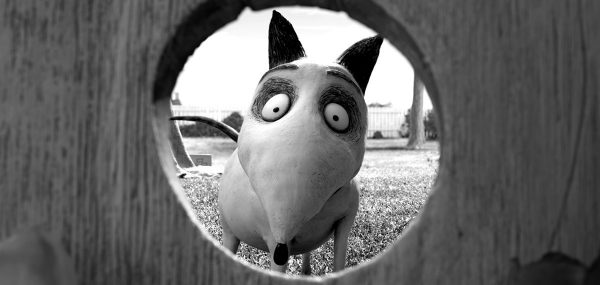 As October comes to a close, Halloween's presence becomes nearly unavoidable. Harried parents rush to Party City, engulfed by frenzied consumerism, purchasing costumes for overexcited children. Candy stores are raided to prepare for ever-hungry trick-or-treaters, who doubtlessly will be afflicted with diabetic comas come the next morning. Most important, however, are the Halloween movies that will inevitably fill the airwaves in anticipation of that oh-so-scary holiday. If you spot any of the following films while flipping through channels or browsing Netflix, it is your obligation to stop whatever you are doing and watch. You will definitely not regret it.
"The Dark Crystal" (1982)
"Muppet" creator Jim Henson and puppeteer Frank Oz's masterpiece, "The Dark Crystal," follows Jen, of the peaceful woodland Gemlings, as he goes on a quest to save the alien world of Thra, a place that is endlessly filled with strange, scary beasts. The film spent close to a decade in development, plauged by numerous delays and budgetary issues. When it was finally released in 1982, it was plain to see why it had such a troubled production. The special effects were astounding in their artistry, and many consider "The Dark Crystal" to be one of Henson's best works and unsurpassed in cinematic history when it comes to puppeteering. Indeed, the work put into the effects rivals "Star Wars" in its revolutionary nature. Watching this film is like witnessing the greatest, most surreal puppet show of all time; there is nothing quite like it.
"Labyrinth" (1986)
Darkly funny musicals are a dime-a-dozen, but "Labyrinth" manages to make clever use of David Bowie's unique cultural presence in order to craft a world of wonders. Directed by Jim Henson, with assistance from George Lucas and Monty Python's Terry Jones, "Labyrinth" follows Sarah (Jennifer Connelly) as she maneuvers a fantasy land ruled by the Goblin King, played by Bowie. The film features perhaps Bowie's most iconic role and one of his best musical compositions in "Magic Dance." Combined with Henson's artful direction and the weirdly hilarious screenplay, it is no wonder that "Labyrinth" has gathered such a large cult following over the years. As more people discover it, the film will assuredly attain more.
"Practical Magic" (1998)
Alice Hoffman's magnum opus, "Practical Magic," received a film adaptation in 1998 that was both true to the text and amazingly funny. Directed by Griffin Dunne, the film follows the exploits of a cursed family of witches as they battle evil spirits and deal with the prejudice they face from regular humans. Sandra Bullock and Nicole Kidman play off each other incredibly well as two sisters whose only wishes are to live normal lives and to fall in love, though the film's standout performances easily go to Stockard Channing and Dianne Wiest as their mischievous but ultimately well-meaning aunts. These roles are among their most memorable and this film easily features Channing's best comedic performance since "Grease" in 1978. Romantic, mirthful and genuine, "Practical Magic" is the perfect movie for any budding couple.
"Scooby-Doo" (2002)
Though not directed by him, 2002's live-action "Scooby-Doo" is the brainchild of screenwriter James Gunn. Starring Freddie Prinze Jr., Sarah Michelle Gellar of "Buffy: The Vampire Slayer" and Linda Cardellini, the film showcases what happens to the Mystery, Inc. gang after their final adventure ends in disaster. Naturally, hijinks ensue, with the film containing one of the most unexpected, yet insidiously hilarious plot twists in the franchise's storied history. Pioneering the self-referential approach before even "21 Jump Street" did, "Scooby-Doo" was written as a metatextual comedy that often bordered on parody. The film is never afraid to make fun of its goofy origins or poke holes into the premise of its parent show, making it the perfect training ground for Gunn's comedic abilities, skills that would later help him make 2014's  "Guardians of the Galaxy" so influential and memorable. "Scooby-Doo" is irreverent, surprisingly adult in its themes and a galloping good time that foreshadows its writer's continued creative genius.
"Frankenweenie" (2012)
"Frankenweenie" is a unique cultural touchstone, a film so devoid of cynicism and so full of heart that it is a great shame that more people have not seen it. The latest in a long line of stop-motion animated films directed by Tim Burton, "Frankenweenie" features a humorous take on the cinematic mythology of "Frankenstein," and, following that, is filmed entirely in black-and-white. Charlie Tahan stars as a young Victor Frankenstein, whose success at resurrecting his dog Sparky brings a world of trouble crashing down onto his head. Despite its admittedly bizarre premise, "Frankenweenie" is thoughtful, unyieldingly comedic and so soulful that it will kill your heart and then bring it back to life. Likely the best of Burton's stop-motion repertoire, it stands proudly among the greatest horror-comedies ever made.
About the Writer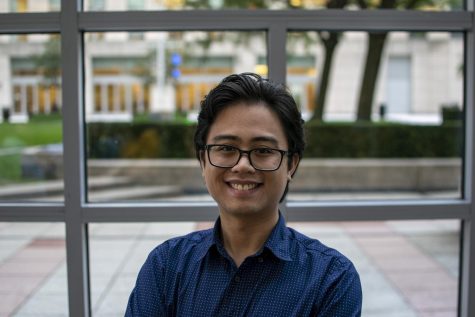 KEVIN CHRISTOPHER ROBLES, Retrospect Host Emeritus
Kevin Christopher Robles, Fordham College at Lincoln Center '20, is the Retrospect host emeritus for The Observer. Though his main role has been hosting Retrospect, the official podcast of The Observer, he has in the past been an asst. arts & culture editor. He has also written for opinions, features and news — though still always searching for that sports & health article to write so that he can claim he's written for every section. Kevin's other interests include theology, filmmaking and spending too much time writing his staff profile.