Martha Graham Returns: Dance Company Returns to Joyce Theater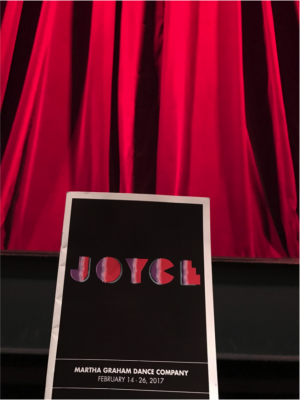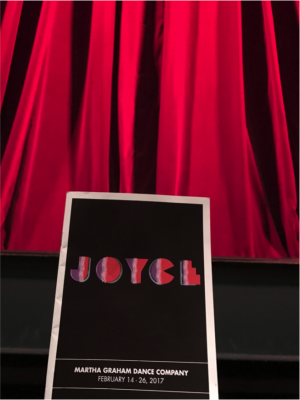 By MCCALL SHEETZ
Contributing Writer
The Martha Graham Dance Company performed at the Joyce Theater from Feb. 14-26, showcasing three different programs corresponding to the theme of "Sacred/ Profane." The director of the company said "you can decide which works mean what to you," as to say, you can choose whichever adjective you thought described the pieces best. I attended two out of the three programs, each of which displayed an array of classic pieces choreographed by Martha Graham herself, as well as contemporary works that were recently set on the company. No matter which piece was being performed, the dancers brought the spirit of Graham into their movement. This spirit is hard to describe, yet so apparent when watched.
The Graham technique is rooted in the contraction of the body, showcasing the emotional powerhouse and providing a certain vulnerability that still connects with the audience. The pure strength and muscular control of the dancers was evident, for no matter what they did, they seemed to float across the stage. Sitting in the first row, I was able to see, hear and practically feel the way these dancers were breathing even though I was forced to strain my neck to see their whole bodies. They were so controlled yet giving, using inhales and exhales to propel movements as they leaped and turned across the stage.
My favorite piece of the program was called "Maple Leaf Rag." The dance, set to the jolty piano tune by Scott Joplin, was a light-hearted piece filled with humor. During the piece, the dancers would enter the stage in couples, dressed in brightly colored unitards, and would dance around a joggling board which dominated the whole stage. The main couple, Laurel Dally Smith and Ari Mayzick, performed a bright, comical duet that just made me want to get up and dance along with them. Throughout the piece a few characters would come in and dramatically dance across the stage, Martha's parody of her own dramatic style, creating a hilarious contrast to the rest of the piece. The company brought back to the joy of modern dance through the ups and downs of the "Maple Leaf Rag."  
"Rust," a piece choreographed by Nacho Duato was another favorite of mine. The piece was performed by five men: Abdiel Jacobsen, Ari Mayzick, Lloyd Mayor, Lorenzo Pagano and Ben Schultz. The emotional struggle of torture and violence in today's society was so accurately portrayed by the dancers—it was a divine contrast from Martha's more classical works, yet remained in the same plane of relating to current events and emotions. The dance showcased each man's strengths, whether it was the catch and release of the partnering between a duet, or a solo in the spotlight telling the story of a man struggling to find his way. This piece left me in tears, yearning to help the men on stage, believing their story so fully that my heart broke for them.