Fordham Student Documents Journey Across the Country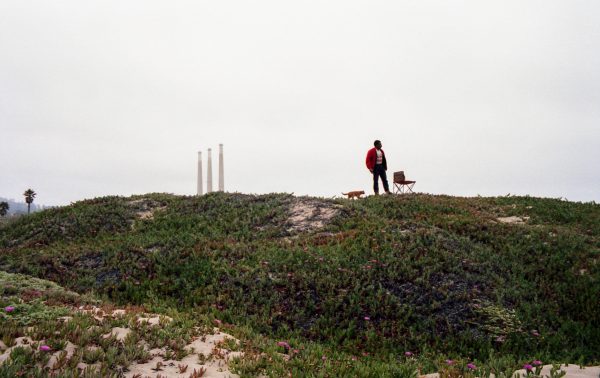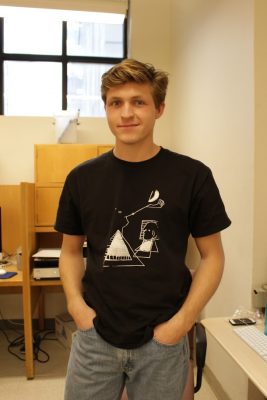 By CARSON THORNTON GONZALEZ
Asst. Features Co-Editor
Documenting movement through travel is a fundamental aspect of photography. For any aspiring photographer, it is essential to know the likes of Walker Evans and Robert Frank; photographers that took iconic road trips across the United States to study humanity and the environment in which we thrive. Following in their footsteps, Sam Robbins, Fordham College at Lincoln Center (FCLC) '18, set out on his own road trip after finishing his sophomore year to begin forging an artistic path.
The first step in any project like this one is to acquire a budget. Luckily, Robbins found ample funds within the university. "I received the Butler Grant from the Visual Arts department, which is a Fordham grant, and basically it's for photo students to go on a trip over the summer and photograph what they do," explained Robbins. "The other one was a Fordham research grant, which is from the university, and not the Visual Arts department, and I had a thesis which was my project — my trip." With the money he received, Robbins was able to buy gas for the journey as well as supplies like color film.
In order to receive these grants, Robbins had to present a thesis. Like the creative process for any artist, Robbins' central idea has grown and changed with time. "I'm really interested in surfing and California," he explained, "I've only been there a couple of times, but my original project was to travel the California coastline and document the … beaches and surfing." He continued, "I just didn't even think about it I guess. There's 3,000 miles in between [California and New Jersey] each way … it morphed into something a lot larger." Instead of focusing on just California, Robbins ended up traveling through almost 30 states, racking up over 11,000 miles total. When asked what his new thesis for the project was, he laughed, "I'm still working on it. It's just America. What we are as Americans."
"The road trip – photographer, car, and camera in hand – is a time honored way of working in American photography," -PROFESSOR JOE LAWTON, FCLC.
Part of what made Robbins' project unique was the importance of the road trip within the field of photography. As Joe Lawton, professor of photography at FCLC noted, "The road trip – photographer, car, and camera in hand – is a time honored way of working in American photography going back to Walker Evans. Sam put together a very interesting project that sort of carries on in that lineage, if you will." Lawton continued, "Having a car, an open mind and a camera, and traveling. It's not like he said 'I'm going to this state and doing it this way.' It was an itinerary with an open mind as to what might be meaningful things to photograph."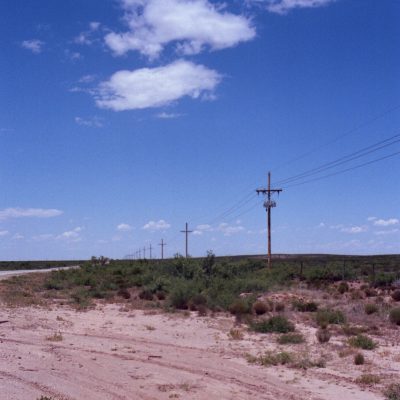 Robbins began his own cross-country trip in May of 2016. "I started in New Jersey at my parents' house," he explained, "went south to New Orleans, and then went west across Texas and Arizona and all the southwestern states. I tried to stay with family everywhere to try and get a local flavor." By doing so, Robbins was able to capture more intimate moments in each place, garnering a better understanding of the diverse and varying cultures that exist throughout the United States.
But the project did not end there. After returning home, Robbins has had to complete work for the grants he received. "I did submit photos, like a portfolio, to the Fordham Review Journal, which is a peer reviewed interdisciplinary journal that I had to do for the Fordham grant. [And] for the Butler Grant we get our photos hung in the third floor gallery," he explained Robbins also has a photography book in the works, compiling all of the photographs from his trip into one cohesive narrative. "[I've been] editing and scanning and thinking about what it all means, because it became so much larger than I thought it was," he commented.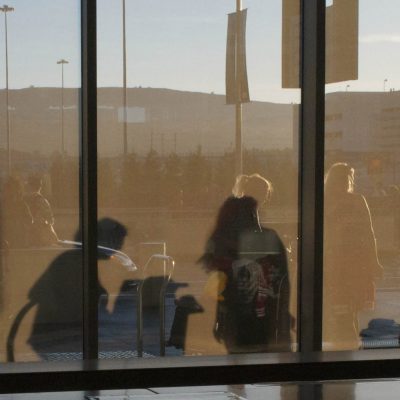 Besides photography, Robbins also has a talent for screen printing and oil painting. He built a screen printing press over the summer, making t-shirts and entering the realm of e-commerce. Working out of his parent's house in New Jersey, Robbins has the space to cultivate his work from home, even developing his own film in the bathtub.
Artists often use their art to make sense of the world around them. Robbins has emulated this idea in his art, especially throughout the documentation of his road trip. After one month, 11,000 miles and 60 rolls of film, Robbins was able to create a reflective piece of work that will help him, and those viewing his work, better understand the world in which they exist. What the future holds for Robbins is unclear, but his obvious talent will undoubtedly carry him far.
To check out more of Sam Robbins' work, visit creativegraverobbins.com.