Attending the "Sully" Premiere: A Once in a Lifetime Opportunity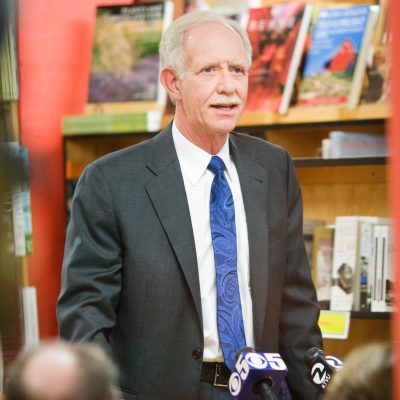 No one in college really thinks about attending a movie premiere in their spare time, right? As students, we just want to do well in school, explore New York City and have some fun. So naturally, when my friend and I found out that the premiere for Clint Eastwood's new drama "Sully" was right down the street at Alice Tully Hall in Lincoln Center, we wanted to go check it out.
It began with the two of us standing against guardrails across the street, watching the celebrities walk the carpet with wide eyes. We took some photos together, marveling at how glamorous the premiere looked, but little did we know that we would actually get to attend.
Once the celebrities entered Alice Tully Hall, we decided it was best to just head back to McMahon Hall and finish some homework. We doubted anyone else would come out and say hello, so we began to walk down 64th Street towards the dorms. It was business as usual—until a couple dressed in black-tie hailed us down.
"Hey," the woman said, waving her and her boyfriend's tickets in the air. "Do you guys want to go to the premiere? Our dog is sick. We have to go home." Suddenly, our night got way more exciting. Thanking them profusely, we accepted their offer and found ourselves running down the street in our jeans and Converse sneakers back towards Alice Tully Hall. We had our golden tickets, and we were not going to miss this incredible opportunity.  As soon as we approached the theater, we ran into none other than "Glee's" Darren Criss as he was entering, and he said hello to us. That was when we knew that this opportunity was definitely once-in-a-lifetime.
Have you ever seen the movie "Finding Neverland," when J.M. Barrie sends young orphans to sit among the rich during his first performance of "Peter Pan?" As we entered the theater and saw everyone adorned in their designer attire, that is exactly how we felt. However, our sheer excitement overpowered any realization of how simple we looked, and we did not even care. Soon, our tickets were scanned and we were allowed inside to the screening.
My seat was directly in the center of the theater with a perfect view of the screen. My heart was pounding with anticipation for the 7:30 p.m. show to begin. Next to me was a man appearing to be in his late 20s, who introduced himself simply as "Michael."
"I worked with Clint Eastwood on a little movie called 'Jersey Boys,'" he said nonchalantly. After searching online later that evening, I found that Michael (whose full name is actually Michael Lomenda) starred in the movie as Nick Massi, one of the members of the Four Seasons. He was extremely cheerful, talking to me about my own aspirations for the future and encouraging me to follow my dreams.
"Hopefully you can come to one of these again," he said to me as the lights began to dim.
As soon as the room darkened, roars of applause escaped the audience as Tom Hanks, Clint Eastwood, Aaron Eckhart and Chesley Sullenberger took the stage. Mr. Eastwood gave a brief speech about how much he enjoyed making the film and the actors looked equally proud. Trust me, the movie definitely did not disappoint.
"Sully" follows the untold story of Chesley Sullenberger, the infamous pilot of American Airlines flight 1549 who was forced to land in the Hudson River after he lost thrust in both engines. Sullenberger single-handedly saved the lives of his passengers, but that action came with a lengthy investigation by the Federal Aviation Administration to see if that landing was indeed necessary. The movie focuses on Sully (Tom Hanks) and his co-pilot Jeffrey Skiles (Aaron Eckhart) as they handle the intense PTSD and thrust into the public eye in the aftermath of their heroic deed.
The film was extremely well-made and told Captain Sullenberger's story in an honest and real manner. We as viewers got to look inside the man and see what actually happened in the cockpit as the plane's engines blew, as well as the emotional trauma that occurred afterwards. The acting was serious and compelling, and the special effects were unbelievable. When the plane dropped, you felt as if you were falling as well. It was interesting to watch, and it was incredibly emotional to see how both Sully and Skiles were affected by the flight and the fame that followed.
The screening ended with several minutes of applause and cheering, and, just as in any other movie, everyone stood up to leave. As I began walking down my aisle, I heard a familiar voice and turned to see Tom Hanks chatting away with friends in the row behind me. He was sitting there the entire time in earshot, and I had no clue. That was truly incredible.
It was surreal to be in the same room as so many visionary men and women who worked tirelessly to tell this captain's story. As the credits rolled, you could tell how proud the moviemakers were of their finished product. Being in that environment, you could see how much one movie can affect so many lives, especially that of Chesley Sullenberger himself.
I ended up with tickets to this premiere completely by luck. As I walked out with my friend that night, we were in utter shock. After all, who could say they spent a Tuesday night sitting in front of Tom Hanks at the New York screening of his movie? It is definitely a story worth sharing, and something that I will never forget.