GO! DR Cancelled Amid Haitian Immigration Crisis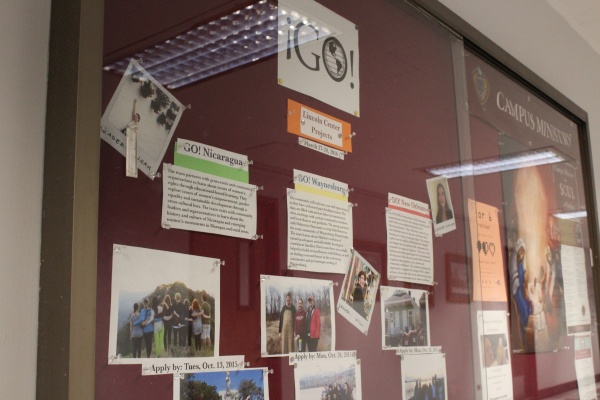 By CONNOR MANNION
News Co-Editor/Asst. Literary Co-Editor
Global Outreach at Fordham Lincoln Center (GO!) has cancelled its annual spring service trip to the Dominican Republic, as the project's contact, the Joan Rose Foundation (JRF), has relocated to Haiti due to fears for the organization's safety. While the project cancellation appears sudden, the circumstances are long-standing, beginning with a Dominican Supreme Court decision to revoke birthright citizenship, and the climate of disenfranchisement in the country toward persons of Haitian descent. The court decision creates a group of "stateless people," according to Arnaldo Cruz-Malavé, director of the Latin American and Latino Studies Institute (LALSI) at Fordham University .
The country began deporting these people over the summer, and according to the Guardian around 500,000 people face deportation due to the new laws.
"What makes the Dominican Supreme Court's decision particularly egregious is the fact that it disenfranchises several generations of Dominicans of Haitian descent who have been born and raised in the Dominican Republic," Cruz-Malavé said.  
JRF, GO!'s contact organization in the Dominican Republic, was founded in 2010, according to Hannah Anderson, Fordham College at Lincoln Center (FCLC) '16 and co-president of the GO! Board. "Their main goal is trying to help kids out of poverty through education, and they also provide opportunities for women in the community since they don't have a lot of opportunities to work in other parts of the culture."
According to Miriam Ambrosino, FCLC '16 and networking coordinator of the GO! Board, the foundation's community in the DR showed signs of duress last year when she was on GO! Dominican Republic. "I remember one day that I spoke with David [Palmer], the president of the organization, and asked him how it was going and he flat out told me they were leaving because Joan Rose wasn't welcome in the country anymore," she said.
While the foundation's mission is stated to help all impoverished residents of the Dominican Republic, many of the children and families involved with the foundation tend to be of Haitian ancestry, due to the government's policies.
"When I was there, I noticed that almost all of the children were of Haitian descent … one of the things that happened in this recent year is they've cracked down on 'illegal residents,'" Anderson said.
"There were also groups of extremists that were taking matters into their own hands, and a boy was lynched in Santiago because of that," she continued.
"What's happening right now is that the foundation is in a really transitory period–they're creating a democratic farm system. Every family that was brought with them was guaranteed a job, so a lot is up in the air for them right now so it wouldn't be beneficial for us to come."
In a statement on their official blog, JRF announced they were leaving the Dominican Republic, as they "do not feel Esperanza, DR is a safe or healthy place for our people … our mission is to provide our children with the opportunity to succeed. We no longer feel we can provide them that opportunity in the DR and so are moving our operations and core families to Haiti." The foundation is now located in Jacmel, a commune in southern Haiti.  
Ambrosino noted that while JRF was able to take a handful of families they worked with to Jacmel, "a lot had to be left behind. I asked David what was going to happen to them and he said he thought they would starve or be deported."
While GO! DR will not be happening this year, the three other spring projects are moving forward. Waynesburg, New Orleans and Nicaragua will all be travelling to their respective locations come March 2016.
Anderson is hopeful that the trip to the region will resume in the future, though it would not be travelling to the same country anymore. "GO! as a whole has kept in contact with the foundation … myself and anyone else on the project can attest this is something we would like to continue."
According to Ambrosino, renaming the project may not be in the spirit of the project. "If it comes back, I hope it's called something like GO! DR in Haiti or something similar. The issues we faced in the project are very real, and I think that even renaming it we might forget what a team goes there to learn."