Dancing on Cloud Nine: Fordham Students Debut with Ailey II on International Tour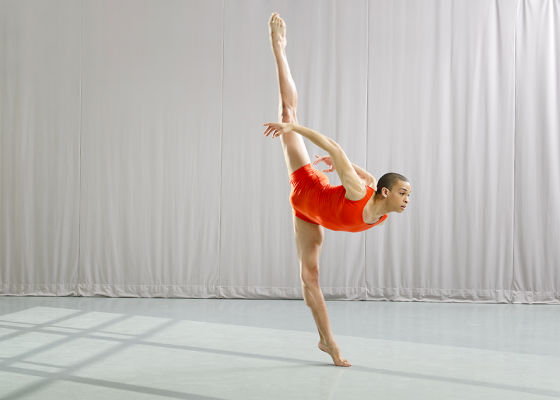 By ELIZABETH SHEW
Contributing Writer
Most undergraduate students, if they're lucky, know what their dream job is by the time they graduate. Very few are fortunate enough to land that job immediately—but that's exactly what happened to Terri Ayanna Wright, Gabriel Hyman and Courtney Celeste Spears, Ailey/Fordham College at Lincoln Center (FCLC) alumna and current students who recently finished their first international tour with Ailey II.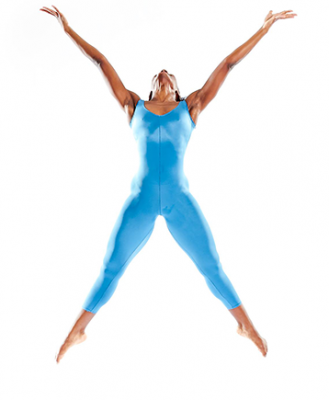 Wright, Hyman and Spears are new members of the Alvin Ailey American Dance Theater's prestigious second company, which means they have the opportunity to perform year-round under the world-renowned banner of Alvin Ailey. For any serious dancer, this opportunity is a dream come true. But, it's a dream that requires a lifetime of hard work.
Wright, FCLC '15, who is an honors graduate with a BFA in Dance and minor in Computer Science, started training when she was two years old. "My parents put me in dance class because I was always putting on shows around the house," she recalled. "I wanted to get people to smile or laugh."
She has always loved performing, and knew early on that it was something she wanted to do her whole life: "It focuses me, it drives me…I get to put everything I've been working on for years into one moment," Wright said. "I love it."
Hyman, FCLC '16, grew up in Wilmington, Delaware. He started dancing when he was 11, after his mother forced him to audition for the local arts school. "My mom got tired of driving me around all the time," he laughed, "So she made me pick an art, and I chose dance."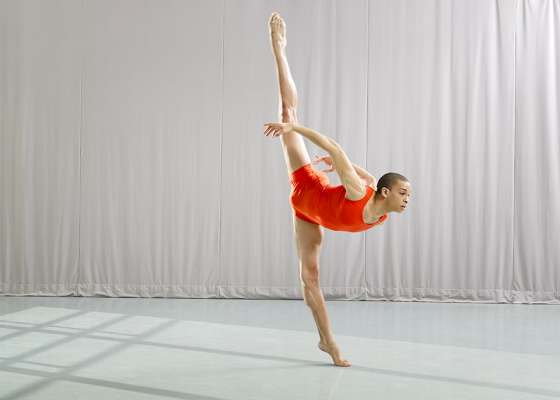 Hyman knew nothing about dance when he started, but he quickly realized it was his passion. "I went to the Ailey Summer Intensive when I was in high school," he said, "And I fell in love with the company."
Spears, FCLC '16, began dancing at a small studio in her hometown of Columbia, Maryland, but her teacher recognized her talent and recommended that Spears apply to the Baltimore School for the Performing Arts. There, Spears realized that dance could be a career. Now, her new job means she will be finishing her education on the road.
"I have one more class to take…in order to complete my minor in communication and media studies," she explained. She has arranged an independent study that can fit into her tight schedule.
It's an ambitious task, because the schedule for the Ailey II company members is grueling. Over the summer, they rehearsed for eight consecutive weeks and eight hours every day, with minimal breaks. In that short time, they learned nine dances, each one over 20 minutes long.
"It was exhausting," Hyman confessed. "It's a lot of work. But after a time, your body gets used to it."
Recently, Ailey II returned from a short tour in Bari, Italy. For Wright and Spears, not only was it their first professional tour, but it was also their first time in Europe. Wright almost slept through her first day.
"My sleeping patterns were totally off," Wright laughed, "But I got to go out and see the town in the evening. That was probably the best part…Being able to meet the people and enjoy the architecture."
"Dance is a great vessel to experience the world and experience culture…we were connected because we were moving together."-Spears, FCLC'16
Spears taught a masterclass to dance students in the area. "Dance is a great vessel to experience the world and experience culture," she reflected. "I didn't speak Italian and [the students] didn't speak much English, but we were connected because we were moving together."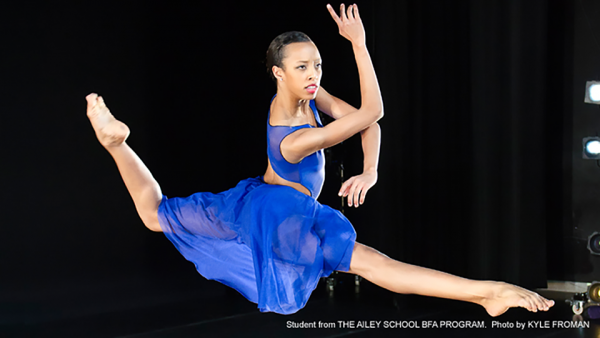 Tour life can be challenging. The dancers had to learn how to maintain their bodies while travelling and dealing with jet lag.
"Sleep and water," Hyman said immediately, "and stillness. We're moving all the time, so I learned to appreciate that."
Their first performance in Bari was—as all three of them described it—"surreal." And it has infused the dancers with a burning desire to keep working at what they love.
"The opening moment was very touching," Spears reflected of her first show. "My mind is so amazed and my spirit is so overwhelmed by how much there is to see in this world. I want to keep learning and feeding myself spiritually, artistically and mentally."
Wright agreed. "It's a dream come true…it makes me want to do more, to work more and be sure to bring something [to the audience] that is worth watching."
Upon returning from Italy, Ailey II promptly left for a 40-day domestic tour. It's a challenge, but it's also exciting.
"I want to take things as they come," Hyman said. "This is a time to gain experience as a professional and grow as an artist. I want to soak up everything and learn from every place."