Fordham Friday Finds: What To Do In New York City This Weekend
WEEKEND OF FEBRUARY 21-22| 2015 
As this weekend approaches, and this persistent cold makes us feel as though our faces are going to freeze as soon as we walk outside, you may be thinking that the last thing you want to do is leave your cozy apartment. Well, Fordham Friday Finds is here to hopefully push you out of the warmth, and have you go seeking warmth with fun activities in the city!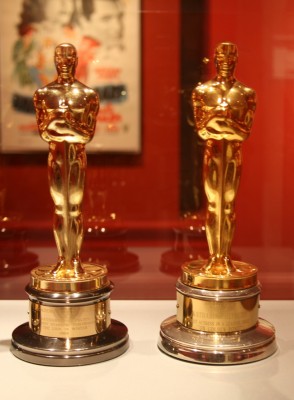 Celebrate the Year of The Sheep: It was Chinese New Year this past week, and you shouldn't miss out on the celebration just because of the cold! Go to the Chinatown Lunar New Year Parade this Sunday, Feb. 22 to see all the colorful decorations and learn more about a culture that might be different from yours. Eat some noodles, which is a sign of longevity for the new year, and fish for abundance, things that everyone can use during the year!
Parade starts at 1 P.M. on Canal St. and ends on Mott St. at 4 P.M.  
It's Restaurant Week, Go Try Something New!- Restaurant Week has always been one of my favorite ways to try restaurants that I normally wouldn't go to any other time. Participating restaurants offer prix-fixe three course meals for a discounted price, about $25 for lunch, and $38 for dinner. So, do you have a restaurant that you've always wanted to try, but it's a little out of your price range? Well, you have until Mar. 6 to try them out, so why not this weekend!
Excludes Saturday and optional at some restaurants on Sunday Go to http://www.opentable.com/promo.aspx?pid=69&m=8 to book your meal and too see menus.
See Beautiful Photographs by Annie Leibovitz- Annie Leibovitz, famed photographer for magazines like Vogue and Vanity Fair has an exhibit of her newest collection, which ends this weekend. "Annie Leibovitz: Pilgrimage" is different from her usual subject matter, as it features things that she finds beautiful and inspiring, which doesn't always include people. Full of juxtapositions through landscapes, interiors and more, this collection is a way to see another side of this photographer.
Taking place at the NY Historical Society 170 Central Park West between 76th and 77th Sts. For tickets: http://www.nyctrip.com/Pages/Index.aspx?PageID=814
The Oscars Are on Sunday, Where Are You Watching?-  The biggest night in movies is occurring this weekend, and soon we'll find out whether our favorite films take the prize. But, if you don't want to throw your own Oscar party, you might want to try going to Playwright Irish Pub for their party instead. Go by 5 p.m.. and play some Oscar trivia, post your ballot about who you think is going to win and then enjoy the show, as it's going to be shown on every TV they have available! A fun night out with the chance to win some prizes of your own? Sign me up!
Located on 27 W. 35th St. For more information visit https://www.facebook.com/events/1523788194549337/
Free Food?- As college kids, the promise of free food will get us to do almost anything. But what if I gave you a list of places in NY that offer free food almost all the time? Yeah, figured that would get your attention. You can try sandwiches from Terri's, free pizza and for the over 21 year olds, free bar food during happy hour at different locations scattered throughout the city. The promise of free food is enough to make anyone go outside, no matter what the weather is like.
For list and restrictions go to http://ilovefreeconcerts.com/free-food-nyc/
With this unnatural-should-be-illegal cold that we're experiencing, you probably never want to leave your apartment again. But, with all these things happening in NYC this weekend, isn't worth it to brave the cold? All you have to do is walk to the subway station! No matter what, enjoy your weekend, and come back next week to see what is happening in our city.