Best Stops Along the 7 Train: A Journey into Queens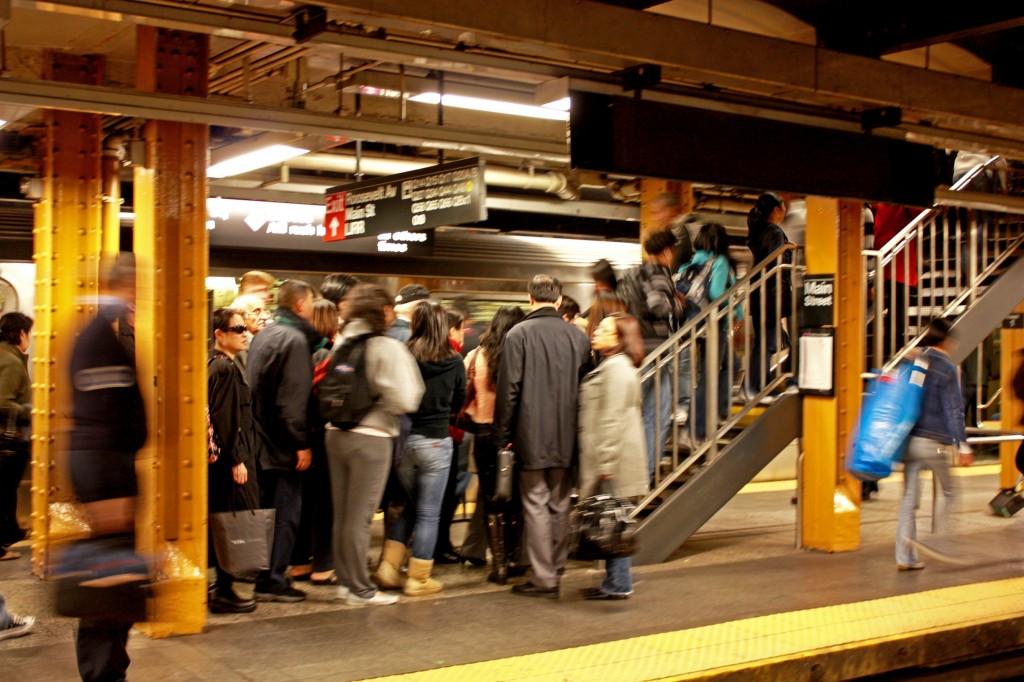 Published: October 16, 2008
If you ever want to venture beyond the tiny island of Manhattan and see what else NYC has to offer, hop on the 7 train and experience the culture and diversity that makes Queens so unique. With a wide variety of ethnic restaurants, sports facilities and art venues, the city's largest borough never fails to impress. Although you can be back in Manhattan in only 30 minutes, you may choose to linger in Queens once you discover that its neighborhoods host far more than just residential houses.
Flushing—Main Street
To experience an authentic spin on Manhattan's Chinatown, one must start off at the final stop of the Queens-bound 7 train: Flushing–Main Street. This bustling neighborhood is a predominately Asian community full of a variety of Japanese restaurants, cafés, boutiques and Korean markets. There is even a Pinkberry (136-09 Roosevelt Avenue, 718-886-6074).
Just blocks away, Flushing Town Hall (137-35 Northern Boulevard, 718-463-7700) is a beautiful Romanesque building constructed in 1862, which provided a staging post for local soldiers leaving for battle during the Civil War. Aside from its rich history in politics and religion, it is now a cultural venue for all ages. Flushing Town Hall provides art galleries (free for all), festivals, exhibits and family programs run by the not-for-profit Flushing Council on Culture and the Arts.
Willets Point:
Shea Stadium
The next stop heading toward Manhattan is Willets Point–Shea Stadium, home to the New York Mets. Unfortunately, the Mets recently disappointed their devoted fans once again with a loss on the final day of the season, ending their playoff hopes. Mets fans will give a farewell to Shea Stadium and a hello to Citi Field, the new (smaller) stadium, with a capacity of 45,000, scheduled to open next year.
For those who have given up on baseball because of the Mets, thankfully there is tennis at the USTA Billie Jean King National Tennis Center, (Flushing Meadows Park, Flushing, 718-760-6200) which is home to the U.S. Open every August. It is only a three-minute walk down the ramp from the Willets Point–Shea Stadium subway station. The historic Arthur Ashe Stadium is the main venue where the Grand Slam tournaments take place. Be sure to walk around the Avenue of Aces, which is a series of personalized bricks built onto a walkway, in the style of Hollywood's Walk of Fame.
61st Street—Woodside
For lunch, get off at 61st Street–Woodside and enjoy a spicy Thai meal at Sripraphai (64-13 39th Ave., 718-899-9599). According to the 2008 Zagat Survey, "Spicy really means spicy at this Woodside Thai ranked 'head, shoulders and waist' above the competition (and voted No.1 for the genre); it still lives up to its reputation for cheap, thrilling eating." Two recommended dishes are the Crispy Thai catfish salad, $13.50, and the sautéed pork with chili and basil, $7.50.
Queensboro Plaza
For all communication majors or movie junkies, Silvercup Studios (42-22 22nd St., 718-906-2000) is just walking distance from the Queensboro Plaza stop. Silvercup Studios is home to "The Sopranos," "Sex and the City," "Gossip Girl," "Ugly Betty" and many other popular television shows. Some notable movies filmed at Silvercup include "Gangs of New York," "When Harry Met Sally," "Uptown Girls," "The Devil Wears Prada" and "Big Daddy." Exclusive magazines such as Vogue, Elle, The Source and XXL often utilize the studios for photo shoots. Annie Liebowitz's famous cover for Bruce Springsteen's "Born in the USA" album is one example of a famous photo shot on the stages of Silvercup Studios.
45-Road/Courthouse Square
This next stop, 45-Road/Courthouse Square leads us to P.S. 1 Contemporary Arts Center (22-25 Jackson Ave., at 46th Avenue and 21st Street, 718-784-2084). Originally a public school, P.S. 1 has turned into an exhibition space displaying some of the most experimental art in the world. Upcoming events include "NeoHooDoo: Art of a Forgotten Faith," exploring spirituality in contemporary art, and "Leandro Erlich: Swimming Pool," installations which are mind-boggling because they appear to defy basic laws of physics. These exhibitions are available starting in mid-October at a student discount price of only $2.