Former Romeo Fights His Way on Broadway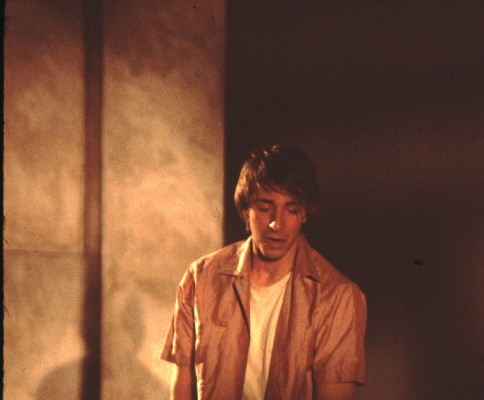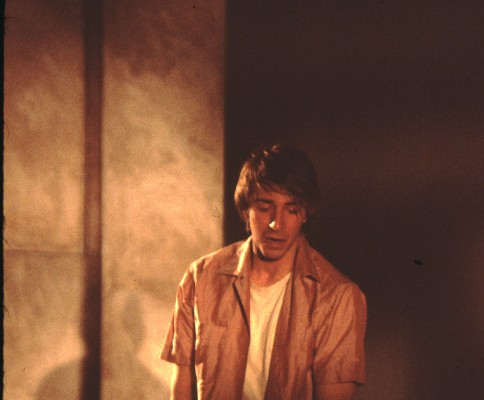 How often do you sit in McMahon Hall and talk about the future? How often do you talk about being successful with your roommates: either getting cast in a big Broadway show, writing a New York Times bestselling book or landing a writing gig on Comedy Central? Jeff Barry, Fordham College at Lincoln Center (FCLC) '02, remembers sitting around in 14F, talking about making it big on Broadway.
Little did Barry know that he'd be making his Broadway debut surrounded by his roommates and college friends. "That was just the kind of thing that we would dream and just kind of joke about. The fact that it came to fruition is just awesome," Barry said.
Barry made his Broadway debut in "A Gentleman's Guide to Love and Murder" in November 2013, where he joined two of his former college roommates in the industry: producer John Johnson, FCLC '02 and projection designer Aaron Rhyne, FCLC '02.
But Barry didn't make his Broadway debut as a performer; instead, it came the way of fight direction. "It's funny how something like that happens," Barry said. "You need a strong broad skillset, and the fact that's how my Broadway debut came is great. It's all part of the journey for me."
Stage combat was a skill that Barry had a natural affinity for, and had begun practicing early in high school. "As an actor, it's a great skill to have," Barry said. "It was something that I really had contact with really early on, and it just took naturally. So when I got to Fordham, there were some shows that had a bunch of combat in them."
A fight director, Barry said, helps show the story in the best way possible. The role of a fight director is to go through the script and highlight any incident of violence. "An incident of violence may be a slap, it could be a push, it could be a fall, it could be a full on fight or some gun work or swords or any type of weaponry," Barry said. From then on, the fight director stages the violence in a way that the actors can perform repeatedly without sustaining injuries.
"A Gentleman's Guide to Love and Murder" had played regionally before making its way to Broadway when Barry joined the creative team as the fight director. "I have been doing some fight direction work and stunt coordinating in film and television for a few years now," Barry said, when Johnson approached him about joining the show when it moved to New York. "I took a look at what they needed and we were able to make it happen."
Barry's film and television credits include series like CBS's "Guiding Light." He has directed and acted in independent films such as "How We Got Away With It" and the upcoming "Bridesburg."
"New York is a great place for independent films, and I've been able to make some relationships in that world and get called in to work on stuff," Barry said.
The difference between stage and screen when it comes to fight direction is all about the camera. "The most important thing, as you're directing fight for film or television, is to have a good relationship with the camera. You have to know where the camera is," Barry said. "On stage, the audience is in a set position, whether it's a proscenium, whether its in the round—you know where they are. In film and television, the camera moves."  Ultimately, it's all about making sure no one gets hurt. "So we really have to create that illusion."
A native of upstate New York, Barry transferred from Green Mountain College for his junior and senior year. His transition from the small Vermont school to FCLC was seamless. "You're a new guy, you didn't have two years of relationships. I just felt everybody welcomed me with open arms," Barry said. "I had so much support and learned so much from the classes and the teachers."
What drew him to Fordham was the ability to perform. Performing every semester in a mainstage production, he received his acceptance to Yale School of Drama while starring as Romeo in the mainstage production of the classic Shakespeare play.
"A Gentleman's Guide to Love and Murder" will always have a special place in Barry's heart: a Broadway debut surrounded by former roommates and friends. "14F is a place of folklore—when we left, a group of our friends who were also in the theatre department took over the apartment. There were a lot of great parties and a lot of great friendships and relationships that got made out there," Barry said.
"When you're doing crew and shop, and you're in acting class, we all have ambitions and we joke about them and dream about them when we're at school," Barry said. "Not too long after, 10 or 12 years or so, to be able to come together is a really special thing. "
Barry continues to work as an actor, both in films and on stage, with fight directing and stunt coordinating on the side. "I'm still culling my acting career and all that—this is a complement to that pursuit," he said. For a performer, it's not enough to just act anymore. "You have to be willing to have a skillset that incorporates many aspects of a craft. There used to be a time when people just did theater or just did film or just did television. That's over now."