Fordham Loses to Dayton in A10 Conference Game, 96-51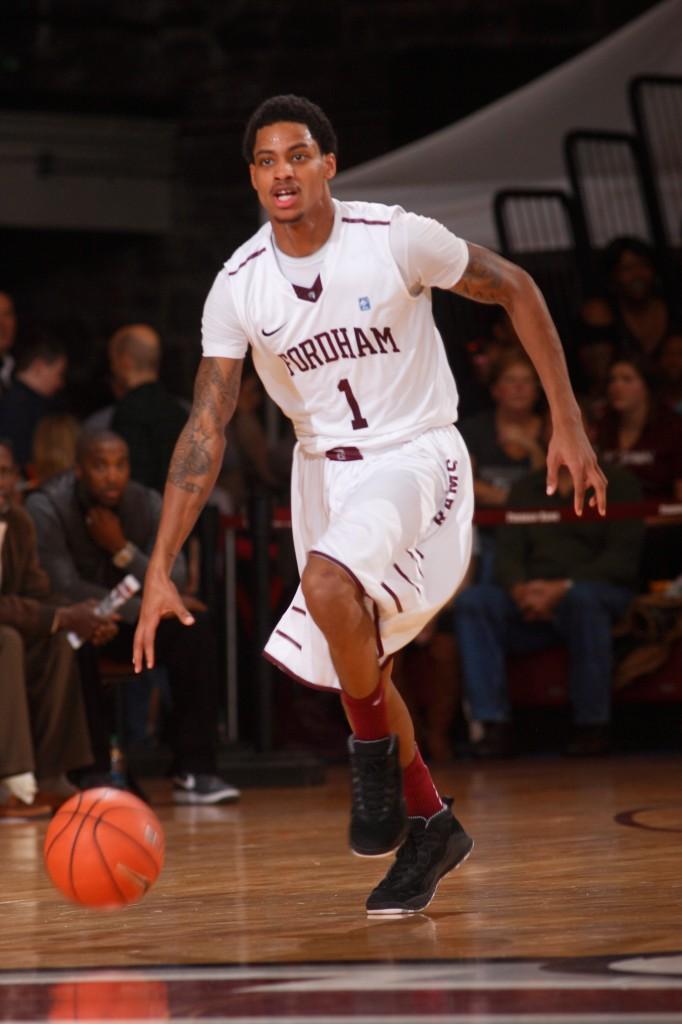 On January 23 Fordham's men's basketball team made their way to icy Dayton, Ohio to play the University of Dayton Flyers. In the two teams' last seven meetings to date, the Flyers have come away with the win. This time around was no different. Fordham was unable to get past the Flyers' offense and were especially smoked by their 15-of-21 three-pointer shooting. Fordham's own lack of offense resulted in a seriously lopsided game, where the Flyers won by a score of 96-51.
It was in the first two minutes of the game where the Rams had their best chance of competing with the Flyers, with each team having scored five points. But from then on, Fordham would struggle to keep up with Dayton, who built a high lead over the Rams with their constant hot streaks of shooting. By the end of the second quarter, the Flyers' lead the Rams by a whopping 52-23.
For the second half of the game, Fordham Head Coach Tom Percora sent out a new group of guys to help out forward Travion Leonard, Fordham College at Rose Hill (FCRH) '16, in hopes of getting even with Dayton. They included Jermaine Myers, FCRH '16, Jeff Short, FCRH '15, Khalid Robinson, FCRH '13, and Ryan Rhoomes, FCRH '16. The group was able to go on an 11-2 streak, bringing them closer to Dayton's lead, but they were ultimately unsuccessful as Dayton went up by 20 points. The Flyers took off,and never looked back, as they won with a 45-point lead. Fordham's lead scorer of the game was Short with 13 points, followed by Rhoomes with seven points and seven rebounds, and Leonard with six points and five rebounds.
It is key to note that lead rebounder and second leading scorer, forward Chris Gaston, FCRH '13, did not even make the trip. Instead, he was back in the Bronx nursing a knee injury. Gaston's absence definitely put a halt to Fordham's rebound game, as they were out-rebounded by Dayton 37-28 throughout the game. It was the first time in this season's Atlantic 10 Conference play that Fordham was out-rebounded by their opponent, and could be a sign of what's to come if the Rams don't make up for Gaston's absence.
Overall, Fordham has fallen to a record of 5-14 this season and are now 1-3 in the Atlantic 10 conference. The Flyers' impressive win over the Rams set a few records for this season, including a season-high 96 points scored by a Fordham opponent, as well as the record breaking 15 three-pointers that the Flyers' hashed out. Fordham's next conference game is on Saturday, January 26, when the Rams face off against the University of Rhode Island Rams in the Bronx.