Remembrance Mass and Services Announced for Sept. 11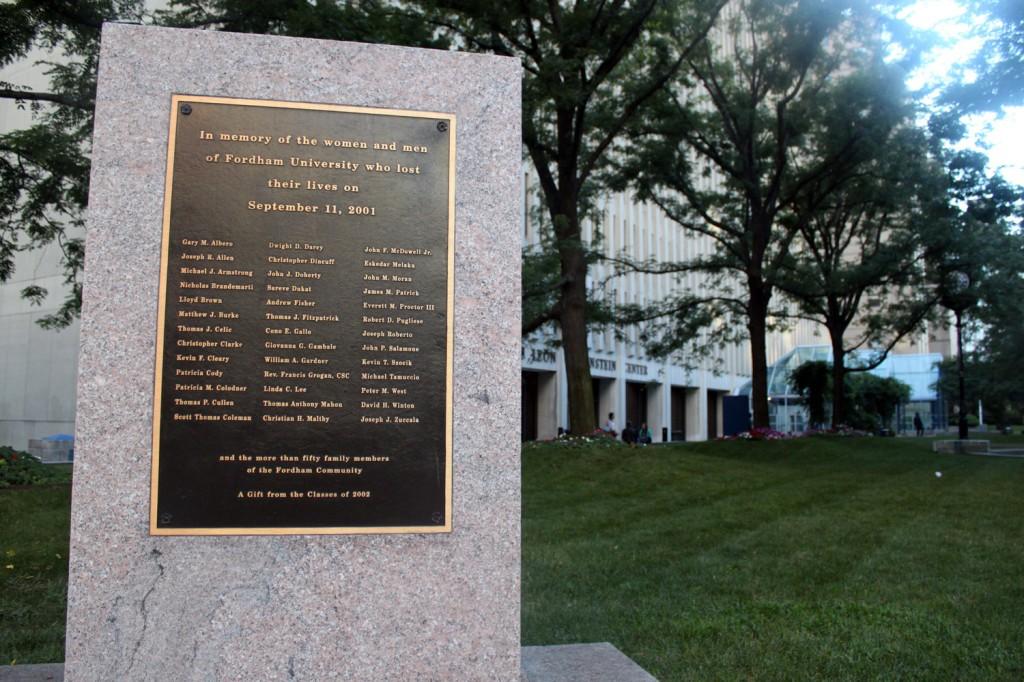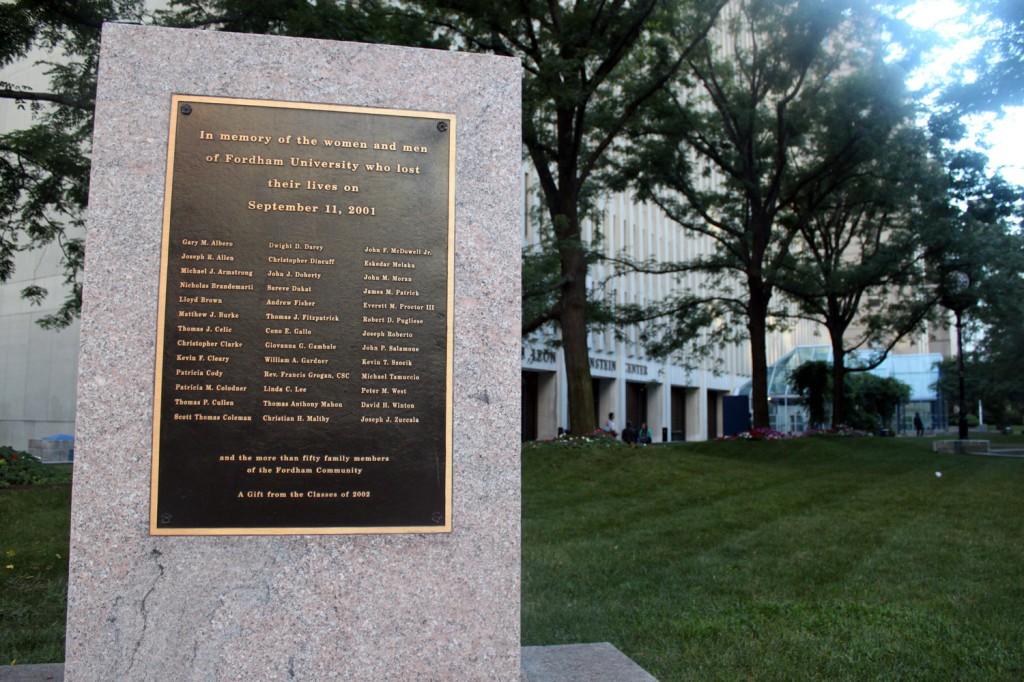 Fordham College at Lincoln Center (FCLC) will mark the 11 year anniversary of the 9/11 terrorist attacks on Tuesday with a remembrance mass and interfaith prayer service in the Blessed Rupert Mayer, S.J., Chapel in room 221 of the Lowenstein building, according to a release from the university today. The remembrance mass will take place at 12:15 p.m., with the prayer service following at 5 p.m.
It was also announced that Fordham College at Rose Hill (FCRH) will hold a candlelight procession at 8 p.m. from the McGinley Center to the 9/11 Memorial in Finlay Gardens.
FCLC's 9/11 memorial was dedicated last year on the tenth anniversary of the 9/11 attacks and can be found on the Lowenstein building's Outdoor Plaza.