Underground Dining at the Baoery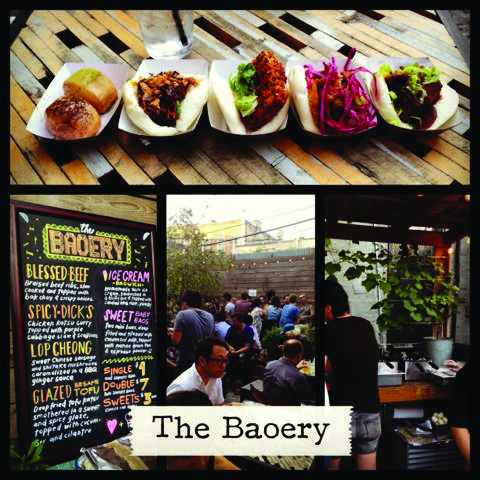 Pop-up restaurants are temporary restaurants that usually operate out of a home, a vacant factory or another established restaurant. Usually they only have service for a couple days before closing up shop. Pop-ups make use of Twitter, blogs and other social media to let their customers know where and when they will be serving their food again. Pop-ups range in prices from just a few dollars to a couple hundred dollars per meal. One of the newest pop-ups to make an appearance in New York is the Baoery, which uses the Chinese bun-like delicacy called bao as its culinary inspiration.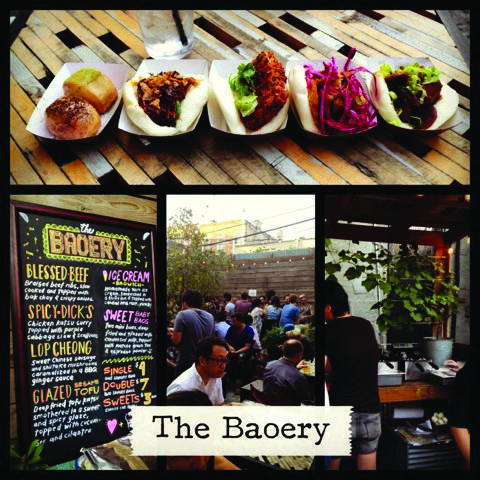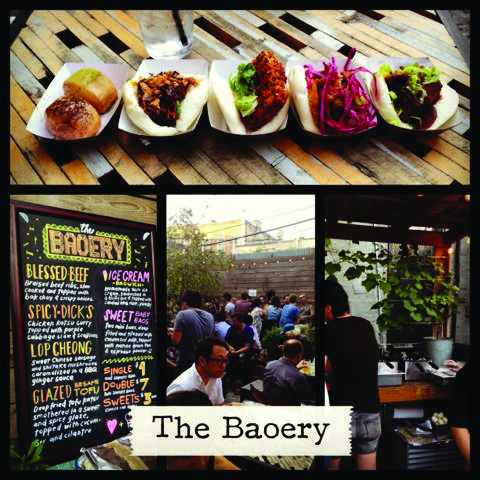 A couple of friends from Williamsburg decided that they would like to share the delicious culinary treats they made for each other with NYC. What started off as an idea at a dinner party has now turned into a reality for the Baoery. The pop-up made its debut back in June and since then has made three more public appearances. When I went to the Baoery it was based out of the back patio of the Trophy Bar in Williamsburg. Each bao is packed with sweet and savory flavors.
The Baoery serves four different types of baos plus two dessert baos. My favorite was the Blessed Beef Bao, which was filled with braised beef and bok-choy and topped with crispy onions. The Lop-Cheong Bao had sweet Chinese sausage and meaty shiitake mushrooms glazed in a BBQ ginger sauce. Spicy Dick's was filled with spicy chicken katsu and topped with cabbage slaw and scallions. While this bao had the best flavor, it was hot. They also have a vegetarian option called the Glazed Sesame Tofu Bao, which was filled with a deep-fried tofu katsu and topped with a sweet and spicy sauce and cucumbers and cilantro. These succulent treats were addicting and I gobbled up all of them.
The Baorey's team of five takes three days to prepare for each round of pop-up service, but the process has become smoother every time they pop up. The Baoery makes everything from scratch except for the steamed bao, which is purchased from the Lotus Company. Grace Danico, one of the Baoery's founders, commented,   "the experience has been crazy."
The pricing was reasonable: $4 for one bao or $7 for two. Drinks are available inside at the bar. Happy hour is from 4 p.m.- 8 p.m. and drinks cost $4. Later in the evening, the guest band Onra made an appearance and played for a couple hours. I thought that this would my first and last time ever at the Baoery, so I was glad to hear that they already have their next appearance planned for Thursday, Aug. 30 at 6 p.m. at the Trophy Bar. You can find more information about the Baoery on their Facebook page or online at www.thebaoery.com. 
IF YOU GO
Baoery
Rating: 4/5
Price: $
Where: 351 Broadway, Brooklyn, NY 11211