Ailey Promotes Healthy Body Image
Students and Faculty Cite Ethnic Diversity as Reason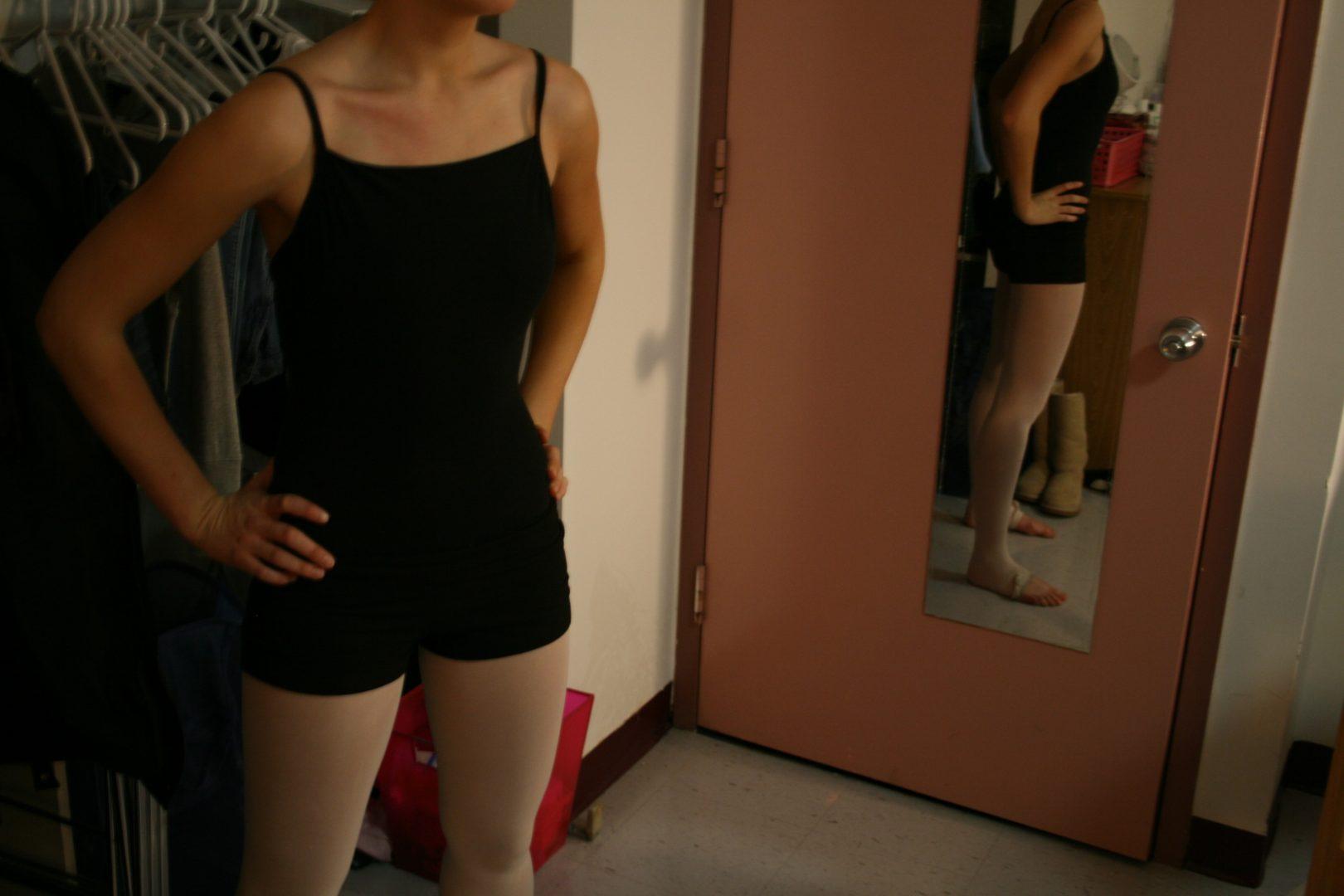 Published: December 13, 2007
FCLC—Molly*, FCLC '10, said that at one point she was so involved in her New Jersey youth ballet company that she was dancing five days a week. She was also skipping breakfast, drinking a Diet Coke everyday for lunch and avoiding dinner with her parents at all costs in order to be as thin as she felt a dancer had to be. "I was 5'4" and went down to about 92 pounds…I was in the hospital for two weeks and was on an IV," she said of what she termed her "disordered eating" habits. "Worries about body image," she stated, "are just magnified when you're a dancer."
A three-year study conducted in the early 1990s at the School of American Ballet in New York indicated that one out of every five dancers suffers from an eating disorder, compared to one out of every 10 average Americans.
More recently, a study reported on pubmed.gov, a division of the United States National Library of Medicine, stated that about 26.8 percent of non-elite dancers suffer from various eating disorders and disordered eating habits. However, students and faculty say that this is not the case for the dancers in the Alvin Ailey/Fordham B.F.A. program.
"Since 1998, when the…B.F.A. program began, we have [been aware of]…only two students who developed an eating disorder," said Ana Marie Forsythe, co-director of the Ailey/Fordham B.F.A. program. Many dancers and faculty said they believe this can be attributed to the ethnic diversity at Ailey and the fact that some ethnic groups are generally more accepting of a "curvier" body shape.
Molly, who now takes a dance class at Ailey, said that there is significantly less pressure to be extraordinarily thin at Ailey than there was in her predominantly "white and skinny" high school ballet company. "Everyone [at Ailey] is really muscular. It wouldn't be possible to keep up the dance major's hectic schedule if you weren't eating." Molly said that some of the "fiercest" dancers in her class are "thicker" girls. "Dancing at Ailey inspires me to be toned and muscular, not frail," she said. "There are lots of girls of different ethnicities in Ailey, and there are lots of different types of dance."
Marija Abney, FCLC '07, a dance major, said, "…[At Ailey], an athletic, healthy-looking body is preferable over the anorexic-thin look of most classical dancers…Because Ailey is founded in the black dance tradition, it is more accepting of various body types."
Oneka LaBennet, visiting assistant professor of African and African-American studies at Fordham, agreed, stating that "a more curvy female shape is celebrated within African society."
According to a study conducted at the University of North Carolina, 43 percent of white females of a normal weight desired to be in the underweight range, compared to only 27 percent of black females. Of study participants who were overweight, 29 percent of white females chose an "underweight silhouette" as being desirable. Only 3 percent of black females agreed.
"I felt pressured to lose weight in high school ballet," said Maria Castillo, FCLC '11, a dance major in the Ailey/Fordham B.F.A. program. "I was the only person of another race [in my company]—everyone else was the typical ballerina type," she said. Castillo said she has not been pressured to lose weight at Ailey. She attributes this to the fact that "most of the dancers at Ailey are African-American." She also said that the fact that Ailey focuses on modern dance, as opposed to ballet, affects the body types of the dancers in the program. "You work different muscles in modern dance," she said. "My butt has gotten bigger!"
Erika Black, FCLC '11, also a dance major, agreed. "Modern dance technique is more strength-based. They used to call the Graham [a type of modern dance method] dancers 'thunder thighs'!"
Another dance major, David Claps, FCLC '10, attributes the diversity of body types and ethnic backgrounds to Alvin Ailey's "vision" for the company. "I would never expect the company…to have cookie-cutter standards," he said. "[Alvin Ailey] was all about diversity and celebrating people's joy for dance." Claps said he believes that Ailey probably became a mostly black company because "[dancers of different races] weren't getting the recognition they deserved from the rest of the dance world, and Mr. Ailey recognized these great dancers, great artists."
Even now, African-American women are not usually represented in major ballet companies. The American Ballet Theater has only one black female dancer, and the New York City Ballet has none, according to a New York Times article from May.
Although the Ailey/Fordham B.F.A. program may not emphasize being thin as much as some ballet companies do, students in the program say that it is not completely devoid of weight pressure. "I have definitely heard of certain faculty members telling girls to lose weight," said Kate Chamberlin, FCLC '10. "But generally, it is in that person's best interest, as we are pursuing careers in dance, and you need to have the trimmest, fittest body you can healthily maintain. The Ailey Company doesn't value an overly skinny dancer, like many ballet companies seem to, and they don't want us to look emaciated. They just don't want us carrying extra weight."
"Dance is a visual art," Claps said. "Even though a lot of people strive to be inclusive and look past the image thing, in reality, dance is a business and teachers are looking out for you so you can have as many [opportunities] as possible. People in the audience have in their heads what a dancer looks like and that's what they come to expect.
"I have heard faculty say to some girls that they should eat better, lose a couple pounds—it's more supportive as opposed to being demeaning…it's having people's best interests in mind," Claps added. He also said, however, that he had the converse experience:  "Spring semester of freshman year I had lost a lot of weight just because I was doing so much, and the director of the school came up to me and was like, 'You lost a lot of weight, are you okay?  Don't lose anymore, you look great.'"
*All students' names have been changed to protect their identities.