In His Second Year, Butler Continues To Impress
Sophomore Guard Leads by Example On and Off the Court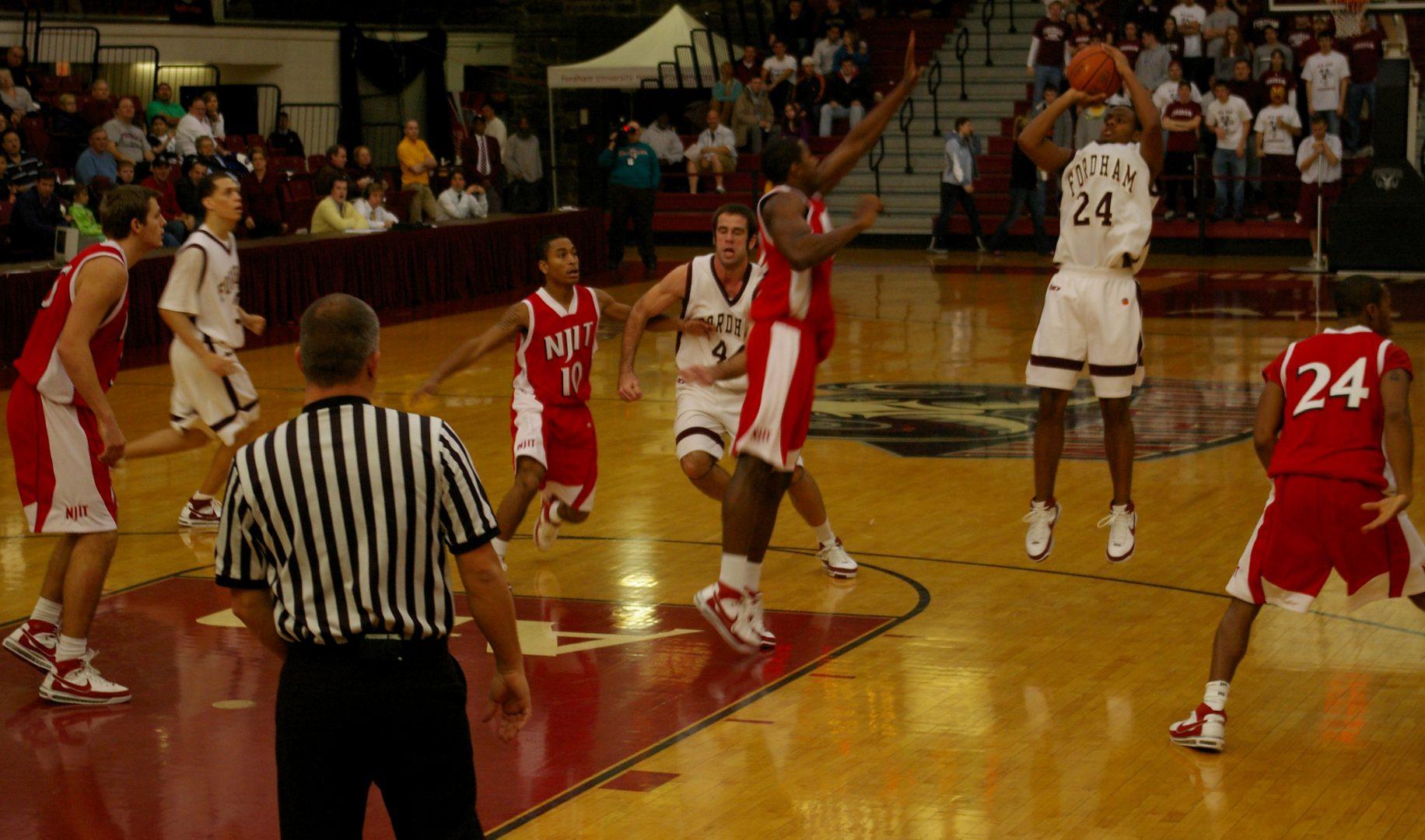 Published: December 13, 2007
Amidst Fordham's opening game of the 2006 NIT Season Tip-Off, then-freshman guard Brenton Butler, FCRH '10, found himself sitting on the bench. In that game, Fordham was playing 24th-ranked University of Tennessee and was in danger of falling behind early. Coming off the bench in only his second Fordham game, Butler immediately made his presence felt, leading all Fordham scorers with 20 points in the 78-71 loss.
"(His performance) just showed how fearless he is," said forward Sebastian Greene, FCRH '08, remarked about the game. "That's what the team needs and that's what makes him a vital part of our team."
Since starting the season as Fordham's sixth man, Butler has become more than just a "filler" player. Due to an injury suffered by forward Michael Binns, FCRH '08, Butler, nicknamed "Bread and Butter" by his teammates, was called to start. In replacing Binns as a starter, Butler has shown that he can be a leader, as guard Matt Beck, FCRH '10, explained.
"On the court, he gives us a great scoring threat and [is] a solid defender," Beck said. "As a person, you cannot find a nicer guy. He is always willing to help you out."
Guard Marcus Stout, FCRH '08, agrees. "Butler brings a lot of knowledge about the game and is a good all-around player," Stout said.
Hailing from the suburban town of Norcross, Ga., Butler attended Norcross High School, where he played on the school's varsity basketball team for over three years. After losing the AAAAA State Championship game as a junior, Butler led the Norcross Blue Devils to the team's first state championship a year later.
"Because of the loss [my junior year], we, as a team, went into the next season even more focused," Butler said. "Though we didn't go undefeated during the regular season, we won the most important game, the championship game. The state championship was definitely the greatest highlight of my basketball career thus far."
The Butler family is familiar with athletic success, as Butler's father Bobby Butler played defensive back for the National Football League's Atlanta Falcons.
Aside from his basketball exploits, Butler also excelled in the classroom, being recognized by the publication "Who's Who Among American High School Students." As a child, Butler's parents stressed that without education, he would not amount to much.
"My motivation off the court just comes from wanting to [change] the perception that young African-American males can't do well in the classroom," Butler said.
Butler points to his strong sense of faith as his main source of motivation, through which he believes he can accomplish anything.
"I would never deny the role that God has played in my life and the great works that God will want me to achieve in the future," Butler said.
Away from the basketball court, Butler demonstrates a laid-back attitude that he believes he learned during his time at Norcross. To his teammates, Butler is an easy-going guy who likes to relax and have a good time, but is willing to aid and give advice when needed.
"He's great to be around," Greene said. "When he is around, you can guarantee there will be laughter." Greene also asserts that there is nothing a teammate couldn't talk to Butler about.
"If you have problems, he can give you good advice or he can just listen," Greene said.
As both an emerging force and leader in Fordham's offense, Butler believes that Fordham will make a turn-around and show the Atlantic 10 conference how good the Rams really are in conference play.
"We will definitely continue to learn and develop as a unit," Butler said. "We have the potential to be the best, but we have to play like champions everyday."