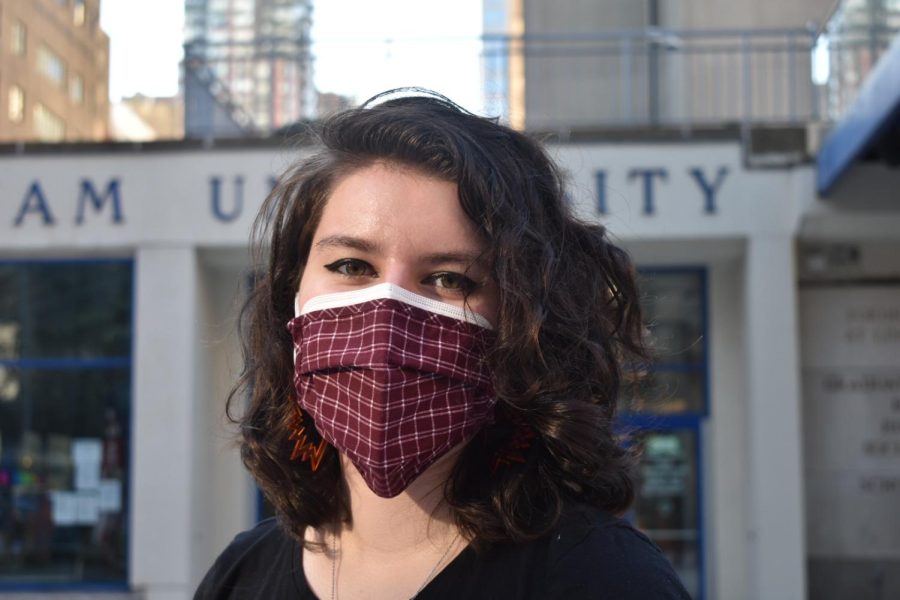 Fordham's Mask Mandate, Before and After
How Fordham's mask mandate changed from the summer into the fall 2021 semester
October 15, 2021
The information that Fordham gave on masking for the fall 2021 semester changed from no mask mandate to a mask recommendation in August to masks being required in the span of a few short months. Although no one knew what would be coming with more students on campus and people slowly getting back to work in New York, Fordham and many other institutions prematurely announced a mask lift over the summer.
The school had already announced during the spring semester that everyone should be vaccinated or have a Fordham-approved vaccine exemption. Fordham began the summer with a declaration that fully vaccinated students and faculty could go without masks in the fall on campus, to some students' dismay. They believed that the announcement came too soon, without knowledge of what might happen in the fall semester. 
Sure enough, the Delta variant reared its head, and masks were later required for all students and faculty, the vast majority of whom are fully vaccinated against COVID-19. Fordham Lincoln Center reached its highest count of COVID cases in September even with masks required for all students.
All students, faculty and employees on campus have been required to be on VitalCheck since last year. Fordham also offers COVID-19 testing for those who have been exposed or contact-traced to someone who has tested positive for COVID-19.
How did the rules change from 2020-21, the year of virtual school, to fall 2021? Read these two articles to find out and compare the statements of Fordham administrators and the thoughts of students just a few months apart from each other.