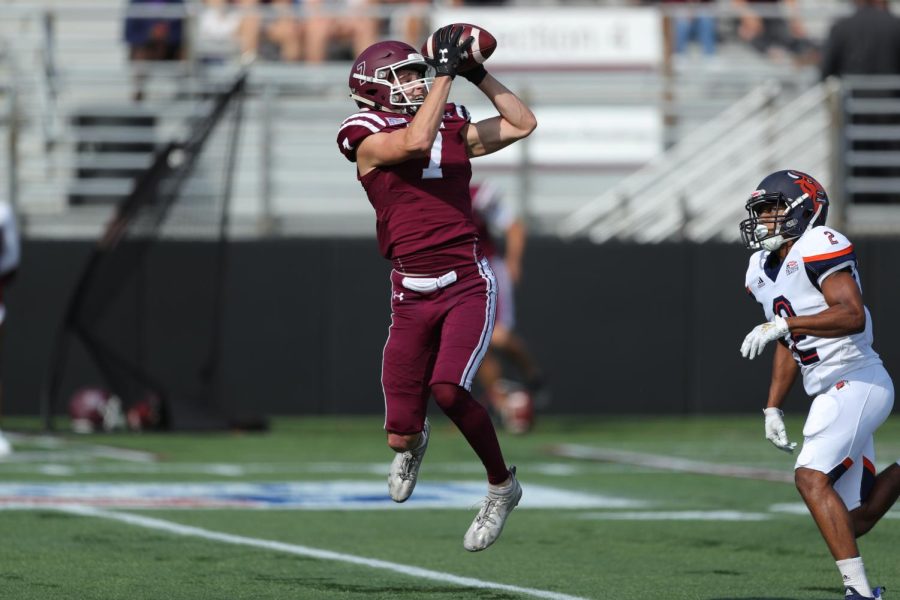 COURTESY OF FORDHAM ATHLETICS
Fordham Football 2021 Season
Looking for Fordham football coverage for 2021-22? Check out all of our articles on each game this season, both home and away.
Read any of these to experience the highs and lows of Fordham football, such as Ryan Greenhagen's remarkably numerous tackles in the game against the University of Nebraska Cornhuskers on Sept. 4, and for the tight game that Fordham won by just one point against Lafayette College on Oct. 2. The Fordham football team has been historically unsuccessful in the last few decades, but things are looking up as the team reaches a midseason five-game winning streak on Oct. 23.
Fordham's first three games this season, against the University of Nebraska, Monmouth University and Florida Atlantic University, were all losses for the FCS team, against three FBS schools. The next five, an assortment of home and away games, were won by Fordham. From Sept. 25 to Oct. 23, Fordham played against Stony Brook University, Lafayette College, Wagner College, Bucknell University, and Lehigh University, winning all. This places them at 3-0 in the Patriot League standings, as most of the games played so far have been nonconference play. The three upcoming games in October and November are conference play, so fans must wait and see if Fordham maintains its winning streak and standings in the Patriot League conference.
Look out for star players such as linebacker Ryan Greenhagen, GSBRH '22; quarterback Tim DeMorat, FCRH '22; receiver Fotis Kokosioulis, FCRH '22, and many more.