My Dear Angie: Why Are You So Famous?
A Look at How Angelina Jolie Has Stolen the Spotlight
This month's Vanity Fair is sure to stop passersby in their tracks; it sure stopped me. Actress Angelina Jolie fills the front page with her elegant, exotic visage. Yes, she is beautiful; yes, she is a humanitarian. But why is Angelina Jolie worth all the press that she gets?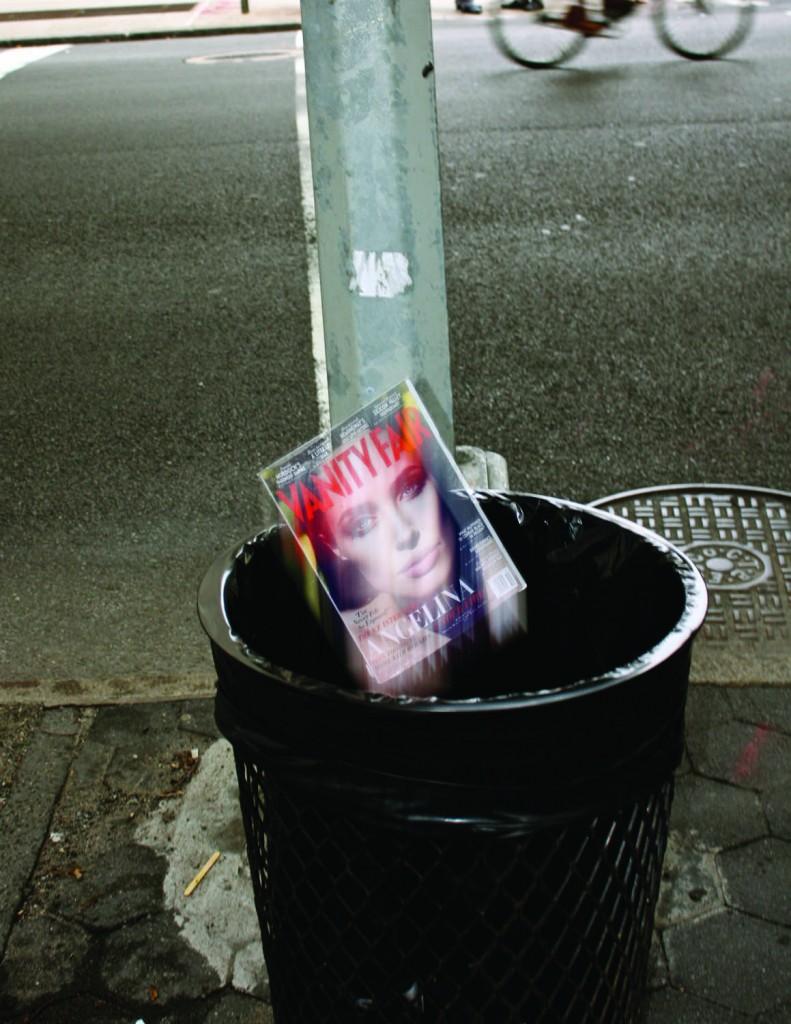 It does not take a rocket scientist (make that film expert) to see that Jolie is not the best actress. Her recent blockbuster films, "The Tourist," "Salt" and "Mr. and Mrs. Smith" are elaborate showcases of everyone's Angie spy fantasy. Put simply, Angelina Jolie is Hollywood junk food.
Jolie's recent movies have garnered terrible critical reviews, yet they are hugely successful at the box office. "The Tourist" grossed about $60 million profit, while "Girl, Interrupted," the film that made Jolie an Academy Award-winning actress, made only about $30 million. What's the catch? Are the critics getting worse at their job? No. Did we miss "The Tourist's" mind-blowing sub-plot that awakens our inner child? Definitely not.
Jolie's popularity results directly from her off-screen, on-paper intrigue. People are suckers for a good story. And reality has proven to work better than fiction for Angelina Jolie. She is a knife collector! She has a keen interest in mortuary science! She's also the chick who wore a vile of Billy Bob Thornton's blood around her neck during their marriage. To many, she is even a home-wrecker. Combine her personality with captivating beauty and some lead roles, and we are left with Angelina Jolie: a positively bewitching, cult-worthy celebrity.
As Fordham College at Lincoln Center (FCLC)'s theater crowd well knows, it takes more than talent to be successful. If you think you can get by on all those acting classes, you're living in the past. Celebrities of today are no longer those whose movies "wow" audiences, like the '60s films of Audrey Hepburn and John Wayne. In the 2000s, there's a new role to play: reality star.
Angelina Jolie plays this role well. Her personal life is in the press more than her professional one. Will she adopt more children? Will she and Brad divorce?  Will she end her acting career to focus on humanitarian aid? Public interest in Jolie's life exceeds the normal "What was she wearing today?" It is evident that Angelina's life is her most prominent role and thus vital to her success. We support Angie because we like Angie.
Another star born of personality is Snooki from the MTV hit series "Jersey Shore." Snooki has reached Jolie-level fame because of her personality. Riding that poof to the bank, she has become her own brand, much like Jolie. Snooki is known for saying cute things like, "I want two [meatballs] in my face!" and "My bronzer's leaking off my face!" Just darling.
Even if you think Snooki's class factor and face are, eh, the "lowest common denominator," there's no question that she has star power. It is evidenced by Angie's and Snooki's careers that persona, not skill, sells. In fact, personality has virtually replaced skill in the entertainment industry. This may be disappointing to some, but it is oddly comforting to those who want to make it big just because they are very, very weird and entertaining.
My advice to those who dream of bright lights, fast cars and shiny things: get to work on that persona. The hit role will come in time. Perhaps your inner-freak can hold a candle to Angie or a poof to Snooki.
In all seriousness, when it comes to fame, the importance of your personality outweighs the relevance of your skill. Angelina Jolie may not be able to teach us how to get that perfect pout, or how to be a mother, an actor and a humanitarian simultaneously. But she is the very best example of modern fame that stems from the weird, the taboo and the non-traditional. She proves that the things we hide might very well be what we should wear on our sleeves.