The Anti-Modernism of 'A New World' by Slav Velkov
FCLC '23 filmmaker Slav Velkov strikes gold once again with his chilling take on a commodified society
Warning: general spoilers for "A New World."
Slav Velkov's short film, "A New World," has no dialogue, yet it speaks volumes about life in our capitalist society. It revolves around an unnamed man who is forced to partake in three primitive acts — eating, exercise and sexual release. In his reality, however, each of these acts are quantified by Instagram likes displayed on an omnipresent TV screen. The man is ordered around by an ominous butler who times each of his activities. If he excels in his "tasks," he gains likes — when he falls short, he loses them. Eventually, he becomes fed up with this existence and struggles to break free.    
I sat down with burgeoning director and screenwriter Velkov, Fordham College at Lincoln Center '23, to talk about the creative process behind "A New World" and what the film means to him.
The Observer (TO): Was there one moment where you knew that this was the film you wanted to make, or did it come to you in waves?
Slav Velkov (SV): I wrote the script last year in March 2020, just before the pandemic — before all this happened. At first, I didn't plan at all to make it as professional as it is. It was just supposed to be a project that I would do by the end of the semester, but then the pandemic happened and I went back to Bulgaria, and I had the time to refine it and get the money to make it into something more professionally made. 
TO: In terms of the film's surrealism and its anti-modern leanings, had you been thinking about these topics for a while, or did you come up with the story, start writing the script and then think, "Hey, this is saying something?"
SV: The way I approached this story in particular, which is different than the way I'm approaching things now in a way, is I approached it by thinking about the ideology of the story first before even thinking about a story at all … Ultimately the film is about desire and of man battling with his desire, and in the end he defeats — I don't wanna say how, (laughs) but he defeats it.
TO: Not to give away too much of the ending, but do you see this film as optimistic?
SV: I mean it's optimistic in the way that he escapes, but it's pessimistic in that he doesn't really find something extraordinary. You know, the usual way to proceed would be to have him in the dark room, and then in the end, he exits and sees the light, but in my view he was already in the light room, so to say. At the end, when he escapes, he just sees a dark room.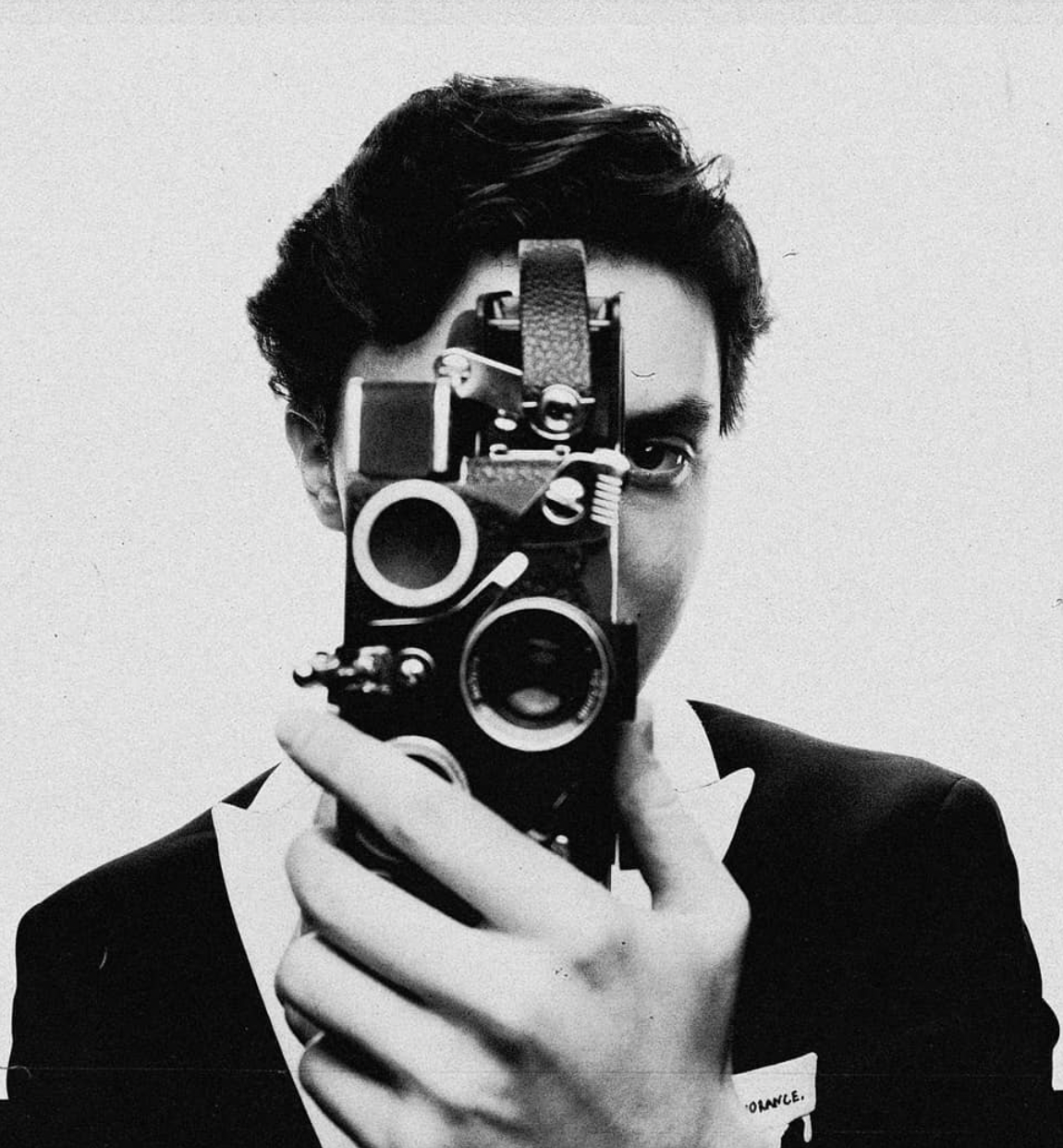 TO: So one of the things the main character is forced to do is ride a stationary bike; why have him exercise?
SV: I wanted to show the absurdity. I think the absurdity here is in the superfluidity because he's doing things that are useless. He's eating donuts and drinking Coca-Colas to get Instagram likes and exercising to get Instagram likes, so there's definitely absurdity … because it's useless — in his whole life, he's doing these useless things … There was definitely the desire for me to juxtapose the old and novel world vs. the new world, which is dark and we don't really see it. It's not really illuminated in the end. 
TO: Tell me a bit about the crew and actors in the film.
SV: First of all, it's very important to mention that I'm very thankful for them and the whole crew. It's really through their effort and talent that made this film possible. But yeah, they're pretty well-known actors to be honest … The main actor, Petko (Venelinov), he starred in a popular TV series in Bulgaria, and the other actor, Boyan (Mladenov) is a theater actor, and he's also popular, and Ana-Elena Zhekova is a friend of a friend who starred in some music videos, so yeah, the actors are popular in Bulgaria. Honestly, I didn't know them before this film. I contacted them specifically for the film because I've seen their work and what they do, and I think they are great … Again, special thanks to everybody who made the film — the actors, the crews and to everybody who showed at the screening here at Fordham.
"A New World" first premiered at a showing for Fordham students on Oct. 28. In addition to its Nov. 5 showing at the Big Apple Film Festival in Times Square, Velkov says it's been nominated by six other film festivals and that he's waiting to hear back from around 50 others. Although "A New World" isn't available to stream, Velkov posts new screenings and updates on his Instagram regularly.