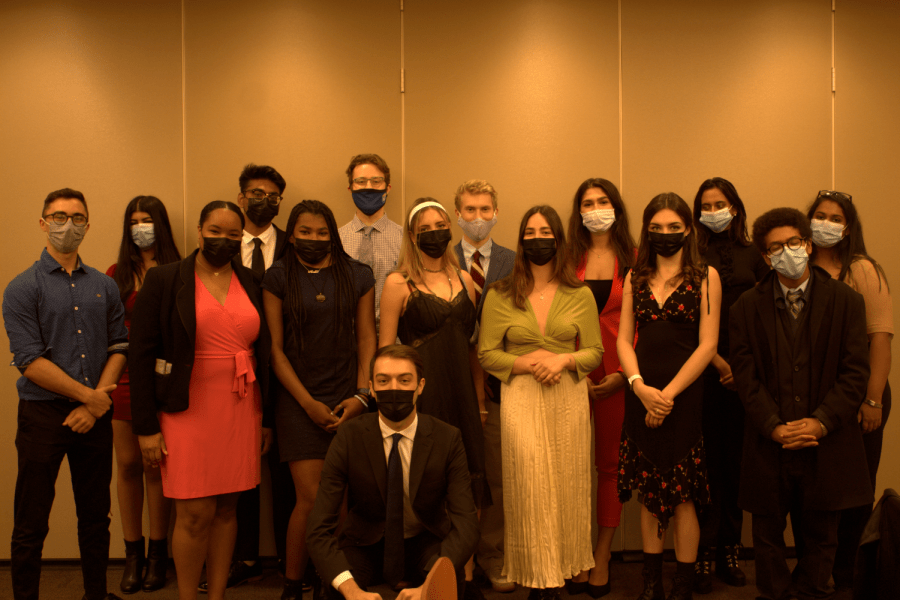 ALICE MORENO
As the organization with the closest affiliation with the administration, United Student Government (USG) plays a more prominent role in students' everyday lives than most other clubs. With the president being the president of the club and of the student body, his actions reflect on the student body more than any other person's actions. The same goes for the vice president and, to a lesser extent, the class senators.
Holding the position of USG president or vice president is undoubtedly a stressful experience, as not all students will ever be pleased with what the administration or USG does. USG and its constituents make the decisions for the entire student body, not just for their own club.
This semester, after Joe VanGostein, Gabelli School at Lincoln Center '22, was elected to the presidency for the 2021-22 schoolyear, his vice president was Robert Sundstrom, Fordham College at Lincoln Center (FCLC) '22. Sundstrom had previously served as USG vice president during the virtual year of 2020, when his president, Loreen Ruiz, FCLC '21, was virtual for the semester, while Sundstrom spent the year on campus.
However, at the end of September, Sundstrom announced that he would be stepping down from his position as USG vice president, citing incompatible ideas within the USG administration for his reason to leave. On Thursday, October 14, Djellza Pulatani, FCLC '24, was elected as USG vice president. A sophomore, she had been a class senator previously and remains as the chair of the committee on sexual misconduct.
#mc_embed_signup{background:#fff; clear:left; font:14px Helvetica,Arial,sans-serif; width:100%;} /* Add your own Mailchimp form style overrides in your site stylesheet or in this style block. We recommend moving this block and the preceding CSS link to the HEAD of your HTML file. */
Stay up to date with The Observer's weekly newsletter: