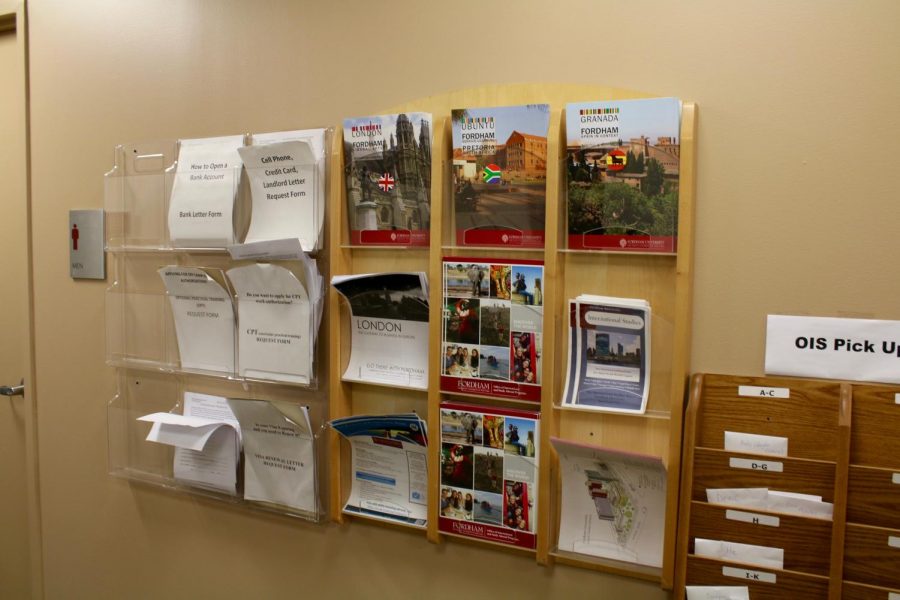 JULIA CORNELL
University Provost Dennis Jacobs announced that all study abroad programs will be suspended through the end of summer 2021 in an email to the Fordham community on March 4.
This decision affects students attending both the Fordham-sponsored programs in London and Granada as well as all other programs outside of the university that were slated to start before Aug. 15. 
According to the email, students had applied to summer programs in 21 countries.
Students who have already registered for programs will be allowed to defer the same program for summer 2022 without having to reapply or pay another application fee. They may also defer their application to a different semester or request to withdraw from the program entirely with a guarantee of a full refund.
The email cited a number of alternative opportunities for affected students. Faculty who usually teach in London and Granada will offer courses virtually. Students may also choose to register for other summer courses at Fordham's New York campuses.
Fordham's London Internship Program will still occur virtually. Students will be matched with remote internship opportunities at U.K.-based companies. According to the email, students may also apply to virtual internship opportunities in Argentina, Australia, Costa Rica, Czechia, France, Italy, the Netherlands and Spain.
This is the fifth semester in a row that study abroad programs will have been suspended. Study abroad was first canceled in the middle of the spring 2020 semester at the onset of the coronavirus pandemic. Jacobs said the travel restrictions put in place by the Centers for Disease Control and Prevention prompted the continued pause.
"Please know that Fordham remains hopeful that, subject to the course of the global pandemic and the rollout of mass vaccination programs, we will be able to lift the suspension of study abroad in time for fall 2021," Jacobs wrote.
This is a developing story. Check back for updates.
#mc_embed_signup{background:#fff; clear:left; font:14px Helvetica,Arial,sans-serif; width:100%;} /* Add your own Mailchimp form style overrides in your site stylesheet or in this style block. We recommend moving this block and the preceding CSS link to the HEAD of your HTML file. */
Stay up-to-date with The Observer's weekly newsletter: