Should I Stay or Should I Go
How New York's real estate in the age of the coronavirus could open opportunities for students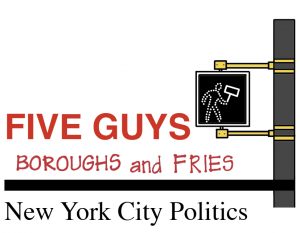 Historically, the real estate market of New York City has been one of the hottest in the United States and in the world. That is until recently when the spread of the coronavirus fueled a massive outflow of NYC residents into the nearby suburbs and many of them have no plans to return. As a result, the housing market will experience a temporary surplus for both renting and selling inventories, which presents long-awaited and potentially affordable possibilities for students looking to move or to stay off-campus.
From a macroeconomic perspective, the real estate market can be at best described as abysmal. Unlike the 2008 financial crisis, housing is the casualty instead of the cause of the current economic tsunami. According to the CEO of GS Data, a quantitative-focused real estate analysis firm, the second quarter of the real estate contracts signed in Manhattan is down 82% compared to Q2 in 2019, accompanied by a 13% drop in the median contract price. According to data from CityRealty, the number of listings available has progressively grown from 7,793 rental listings in early January to 10,641 as of May 15. The increasing rental listings signals a renter-favored market from a broader perspective. The buyers and renters would soon be able to enjoy a temporarily cheaper market compared to the previous year as the real estate market gets colder, for the time being. 
From a financial perspective, the real estate market is favorable to renters with a twist that offers some insight into a potential housing strategy for students. As observed through the industry report of Douglas Elliman, a reputable property group, there was a 71% plunge in new Manhattan leases for April. However, it is important to note that the drop in new leases is due to a large number of renewals with unspecified price data. Judging from the current economic environment, it is not hard to predict a lower trending price point, as speculated by a good number of real estate economists from big firms. 
For students looking to move off-campus, now is a good time to start looking for housing through 3D tours, as economic recovery often surges after a natural disaster. Historically, according to the Federal Reserve, a natural disaster could lead to a spike in the rental price with lower inventories. For students looking to extend housing leases in the next couple of months, it would be wise to kick off the conversation with your landlord by negotiating a longer-term lease with lowered rent prices or a median-term while keeping the current monthly rate.
While it would be trivial to pretend that anyone could predict how the coronavirus crisis will end and when its long-term effects will be fully realized, the rise of remote working could certainly incentivize renters to move out of their city apartments and into the suburbs. According to a survey from Zillow, a whopping 66% of Americans would consider moving if their jobs allowed them to continue telecommuting. A similar Redfin survey showed that around 50% of people in New York, Seattle, San Francisco and Boston would move if working from home became a permanent change.
For renters, it may end up being a good time to buy a home outside of the city. Zillow economists also predict that home prices will likely fall between 2-3% due to a decline in our nation's GDP. Already, there has been a large demand for short-term vacation rentals in summer colonies like the Hamptons. If you've ever wanted to purchase a home outside of NYC, now is the time. 
Will this trend continue and phase into permanent housing? We'll see. But for graduates and students hoping to snag an apartment off-campus, now may end up being the time. There are certainly silver linings in any crisis. Let's hope that increased real estate affordability in New York City is a byproduct of the coronavirus.