Inside the Final Days of Fordham Sports
When Bryson Cavanaugh, Fordham College at Rose Hill (FCRH) '21, learned about the cancellation of all women's basketball tournaments, she said she felt "shattered."
"We were very hungry and we were preparing ourselves each day. To know that this would have been my third straight postseason appearance … and to have that taken away, or canceled, was heartbreaking," Cavanaugh said.
For her and other members of the Fordham women's basketball team, the cancellation of the Women's National Invitational Tournament (WNIT) ensured that their season would end on a sour note.
Having lost to Virginia Commonwealth University in the semifinal of the Atlantic 10 (A10) Tournament the weekend prior, the suspension of all college basketball tournaments due to fears concerning the spread of the coronavirus denied the team a chance at redemption. 
Fortunately, the women's basketball team doesn't currently have any seniors on the roster. However, opportunities this year have already been lost — national competition, TV appearances and public exposure that current players will never get back.
Despite the unfortunate timing of this pandemic for Fordham women's basketball, Cavanaugh was quick to think of others. In an even more grave tone than she had maintained when relating her own feelings, the star basketball player commented, "I was devastated, and not only for us. I felt bad for our softball team."
In terms of Fordham Athletics in relation to COVID-19, Cavanaugh's sympathy is well-placed. Women's basketball lost their chance at a run in the WNIT, while the men's basketball team was unable to participate in the men's A10 Tournament. As winter sports, these teams had their seasons shortened by days. Some teams, like softball, lost months.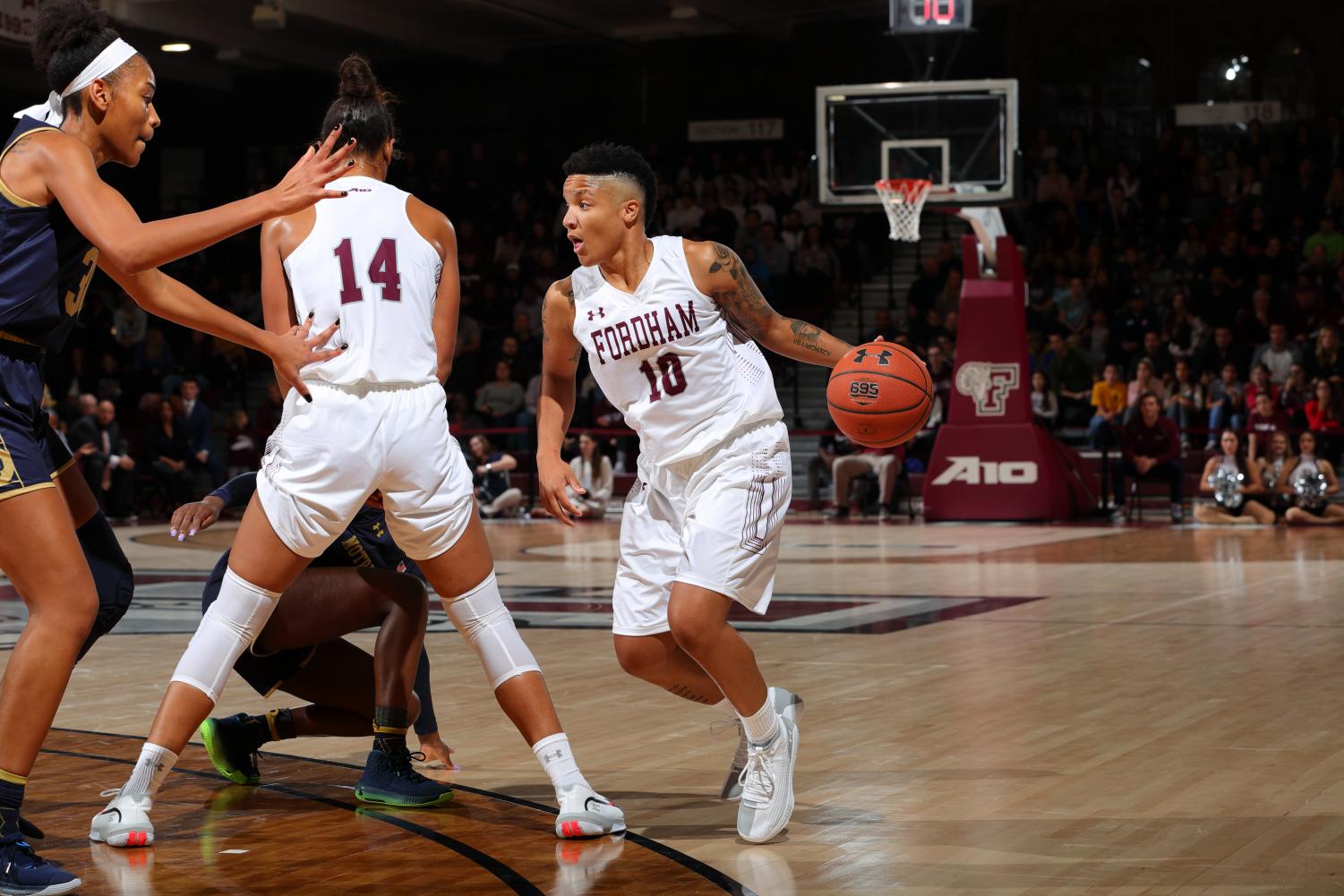 When Madie Aughinbaugh, FCRH '20, found out that her season was suspended, she was in JFK with the rest of the softball team. They were on their way to South Carolina for the Charleston Cougar Classic held over spring break, and were already through security when the news forced them to return to Rose Hill.
Aughinbaugh and the rest of the team had been on edge all week as season suspensions became increasingly frequent, but still held out hope that they could continue to play. After the news broke, the senior captain was initially in shock.
"I was in disbelief," Aughinbaugh said. "It wasn't until later that evening I broke down and then again the next day. You work so hard for months for the opportunity to continue the legacy and it felt like it was taken away so easily in an instant."
The baseball and women's basketball programs at Fordham have been successful in recent years, but the softball team is Fordham's only dynasty in modern collegiate athletics. Since 2011, they have won eight A10 championships in nine years, and the 2020 season will be their first without a championship since 2012.
In all, nine varsity athletic teams had their seasons suspended for the spring. Many of these teams expected to play well into June; instead, they were only able to compete for a few bitterly cold weeks in February and March.
According to Fordham baseball player Jake MacKenzie, Gabelli School of Business at Rose Hill '21, the idea of wasted potential appears especially frustrating. Last season, the baseball team won the A10 Tournament and former Fordham pitcher Kyle Martin was signed by the Baltimore Orioles. With an elite pitching staff and potent offense, MacKenzie thought the team was poised to make another run in the 2020 season.
"We were supposed to do the same thing," MacKenzie said confidently. "We had every expectation and every belief that we had the pieces to do it again, but it just didn't end up happening." 
Unlike the softball and women's basketball teams, the baseball team faces a different problem in that a large group of seniors are set to graduate without playing their final season. At least seven key contributors to the team will have to choose to return for another year after graduating.
The importance of a player's last season of eligibility cannot be overstated. Players with professional aspirations may have lost the most important games of their career, games that could convince scouts to risk a draft pick.
But for the many seniors on the team that aren't MLB-bound, this unforeseen disruption holds even more weight, as they may have just played their final game of organized baseball. There was no grand farewell for them, no show of gratitude. On March 11, these men were baseball players, and on March 12, an email informed them that they may have taken the field for the last time.
Looking beyond the impact this event has had on individual players, it may have an effect on the team's future as well. With so many seniors potentially leaving, the road to another championship in 2021 is unclear.
In a rare admission, even MacKenzie stressed the team's dependence on its departing players, saying, "We had a good core group of seniors coming back, and it's going to be pretty tough trying to do it next year without them."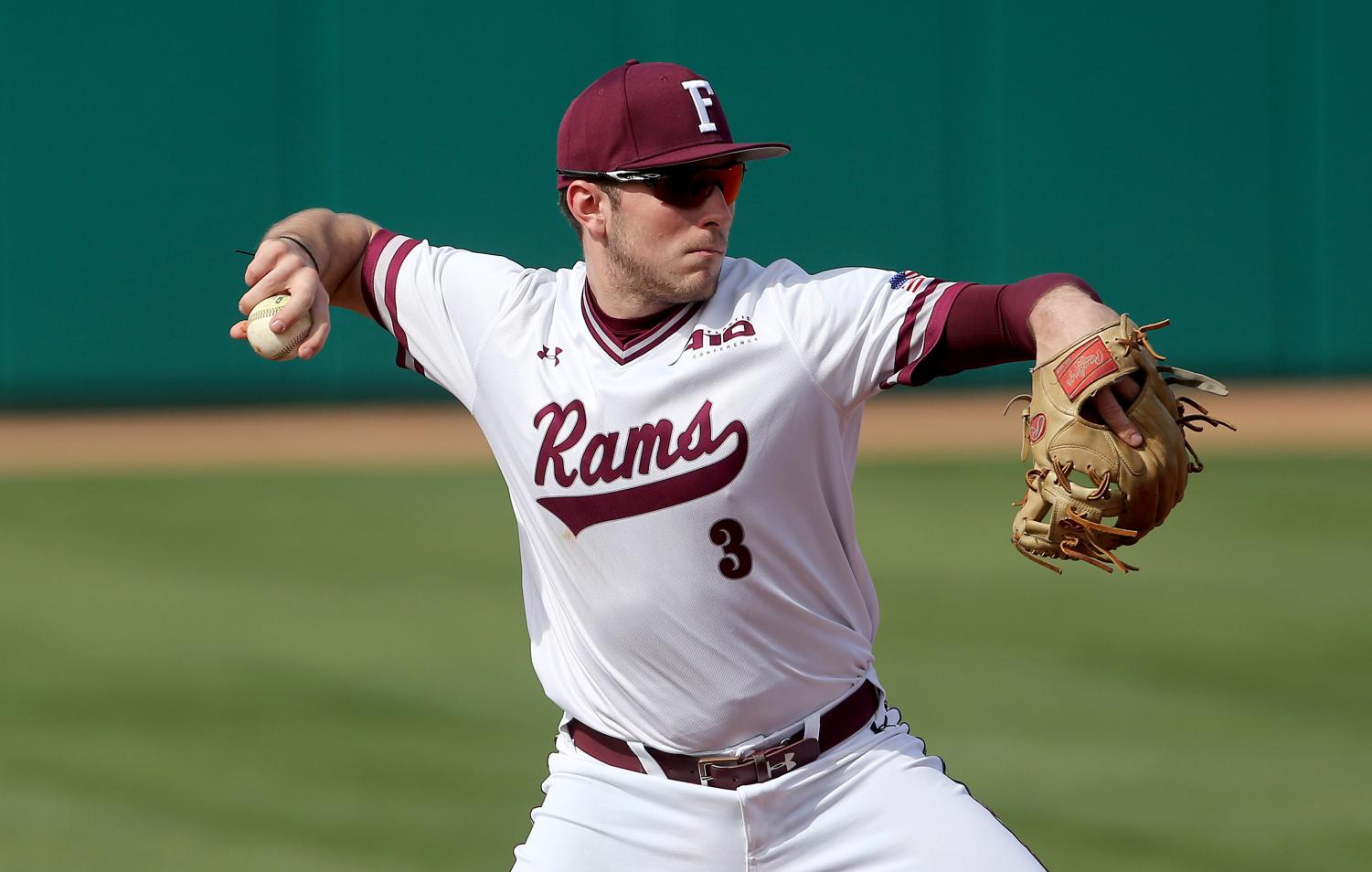 The one thing that most can agree on is that this situation has been unfair, particularly to senior athletes, and the one group capable of providing assistance is the NCAA. Many solutions have been suggested, but rectifying such a wide-ranging injustice has proven to be a logistical nightmare.
One of the immediate reactions to the suspension came via social media, where several trending hashtags called for a nationwide redshirt year. This option would give every single spring college athlete an extra year of eligibility, and was approved in an NCAA council vote Monday evening.
When asked about this option, Aughinbaugh fully supported it, saying, "Everyone lost the year, not just seniors. It's a little more bitter for seniors because it's potentially the end of our careers but every grade deserves to be granted eligibility to compete in an additional season."
Other athletes, like MacKenzie and Cavanaugh, believe that seniors in spring sports deserve priority. 
Thinking of the senior athletes' experience losing their entire season, Cavanaugh said, "I couldn't imagine. Our season was 98% done, but their seasons just started. I agree that they deserve those seasons back."
MacKenzie, in particular, remained skeptical of a nationwide redshirt year. Providing such assistance to current players would be fair to them, but in MacKenzie's view, would make it difficult to provide incoming freshmen with the roster spots they were initially promised.
"Seeing as how we didn't really get to play, I think that would be good, but I also think it would screw up the entire NCAA with eligibility and roster spots and incoming freshmen," MacKenzie said. "If I could get two more years of baseball instead of one, that'd be great, but for seniors, no one should have to go out like that."
However, even providing seniors with an extra year could prove to be an ineffective solution. Most students don't play sports in college on full scholarship, and an extra year would allow them to regain their final season, but it would also force them to pay for another year they may not be able to afford.
Other students may simply wish to graduate and move on with their lives. In any case, giving these students an extra year does not exactly make up for the time lost. These final months of seniors' last years will always be wasted, and giving them another season next year, a time they may want to spend pursuing other things, is not the same as giving them their senior year back.
The final criticism levied toward student athletes seeking another year of eligibility is an accusation of selfishness in a time of sickness and death. The aforementioned social media movement calling for a "coronavirus redshirt year," for example, was incredibly divisive. Some wished to protect athletes, but many others were quick to point out more pressing issues in the world, issues that have only grown worse in the weeks since.
To accuse these athletes of selfishness is more of a criticism of their timing than their argument. People are dying every day as hospitals struggle with the influx of patients — perhaps it isn't the best time to discuss the premature end of a few seniors' baseball careers. However, none of the athletes advocating for eligibility are trying to prioritize their issue over others.
Cavanaugh, MacKenzie and Aughinbaugh all returned to the same points. They all stressed the hard work they had done to prepare, the potential such a season could have, and the ramifications of losing a year they were promised when they first committed to play.
Aughinbaugh was particularly adamant on this point, saying, "Athletes give everything they have to the NCAA to be able to compete in the game we love for four more years."
By calling for the NCAA to provide assistance to affected athletes, these Fordham players are not attempting to undermine the experiences of those afflicted by this disease. They're expressing disappointment, but they're not complaining. They understand the scale of this terrible event, and also understand that their respective cancellations are for the best.
These athletes prepared for a season that will now never come, and in a decision that could significantly affect their future, they're simply requesting something be done to return what they're owed.