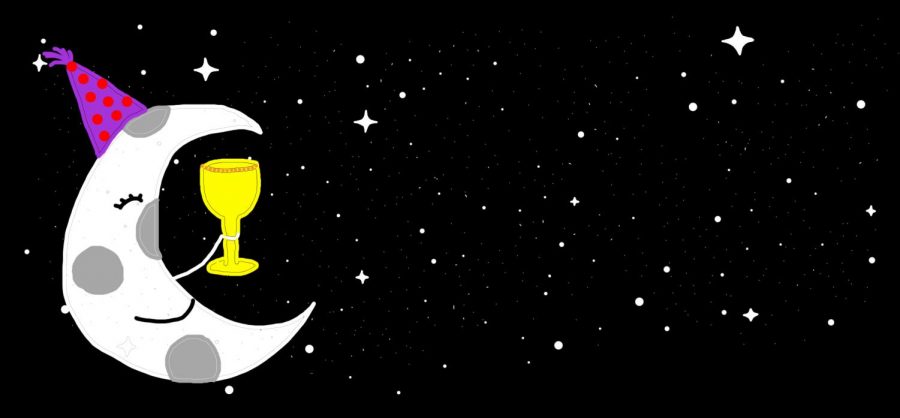 GRAPHIC ILLUSTRATION BY ESMÉ BLEECKER-ADAMS/THE OBSERVER
Scorpio (Oct. 23 — Nov. 21)
Scorpio, your financial situation will improve this month as you focus more on your investments and career rather than the little things surrounding your social life. Although your mind may not be in the right place at the start of the month, you will pick up a habit of being productive when a deadline comes your way.
Sagittarius (Nov. 22 — Dec. 21) 
Sagittarius, your focus will be on your family members and fulfilling their needs and wants in November. To control your stress levels and care for your mental health, you will need to find a balance between your wants and your needs. If you are thinking of trying something new, research it before you jump into anything that may turn out to become a disadvantage rather than an advantage.
Capricorn (Dec. 22 — Jan. 19)
Capricorn, Venus is circling your relationships this season. A fresh new start in your relationship sector this November will allow you to have some peace and calm in the other sectors of your life. This balance will allow you to achieve professional development this month. 
Aquarius (Jan. 20 — Feb. 18)
Aquarius, this month will be a special one since important people will join your adventures from now on. You will gain new friends who will play vital roles in your personal development and networking. Instead of focusing on your love life so much, try spending time with the people who make time for you. 
Pisces (Feb. 19 — March 20)
Pisces, you've been on a roll when it comes to school and work. Take some time off to get some rest and catch up on the things you've held off. Try that new restaurant you've been wanting to visit. If you don't take care of your body, it will eventually break down and take care of itself.
Aries (March 21 — April 19)
Aries, your love life will probably not get better in November, but at least you'll be spending time with family and friends. Step out of your comfort zone to try healthy things your closest friends have been urging you to attempt. Who knows, maybe you can find a new hobby that you might've never imagined you'd have any interest in.
Taurus (April 20 — May 20) 
Taurus, peace and harmony are the keywords to a better workplace this month. Although work may be getting a bit chaotic, your social skills remain intact, and everyone around you recognizes your hard work. These social skills may help you find a partner this month since you're so approachable and well-liked.
Gemini (May 21 — June 20)
Gemini, you may find yourself in a state of confusion when it comes to your career this month, but don't settle for anything you can't put your heart into. You will spend more than enough time wondering what to choose and when to choose it when it comes to dating and careers, but at the end of the day, you will naturally listen to your heart when making these vital decisions this month.
Cancer (June 21 — July 22)
Cancer, fun and creativity are the basis of your relationships this month. Emotional security should be your main goal in the upcoming weeks as you continue to struggle with mental stress and difficulty in your career and education. Take time to relax and enjoy activities before it gets colder.
Leo (July 23 — Aug. 22)
Leo, Venus is aligned in your favor in the next few weeks. Your love life will be full of creativity and entertainment this month as you start to explore new hobbies and passions. Your health may be compromised as midterms and chaos in your work are not letting you unleash your full potential in terms of your work ethic. A little bit of focus on your health and energy levels can make your professional life a little bit better.
Virgo (Aug. 23 — Sept. 22)
Virgo, although your health may be good in comparison to your friends' this month, you will focus on the health of the people around you more than yours. Seeing your loved ones suffer is something you can't stand, so you'll often go out of your way this month to make sure your friends are happy and healthy.
Libra (Sept. 23 — Oct. 22)
Libra, passion and romance are two important aspects of your routine in the upcoming weeks. Your emotions will be vital to your career development this coming month, as you will find yourself stuck between spending more time with family and friends or on your projects. Remember to make a career decision based on your mind, not your heart.