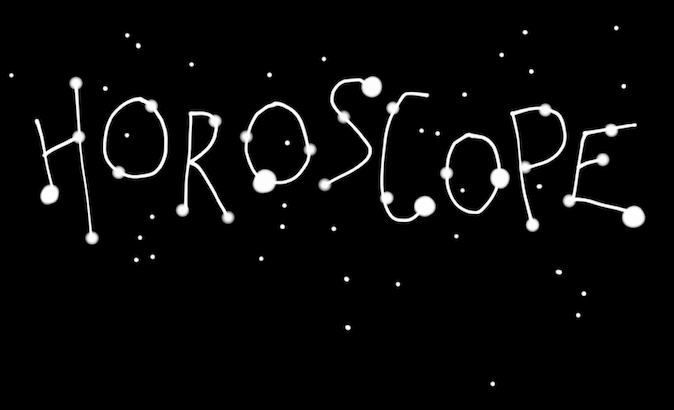 Virgo (Aug. 23 — Sept. 22)
Virgo, this month is all about you and your heart. You will finally be listening to your heart this month and emotionally connect with someone from the Water sign. You have been lacking or focusing less on such a connection that could have been as intense as it's about to become. Career-wise, you will be experiencing a life-changing opportunity. 
Libra (Sept. 23 — Oct. 22)
Libra, it's time to let go of your indecisiveness and take some risks this month. You will be required to make a decision that has been making you feel unmotivated. After you cross this road and make a choice, you will find yourself much happier with your routine, as if a great weight has been lifted off your chest. 
Scorpio (Oct. 23 — Nov. 21)
Scorpio, unlike the struggling Libra this month, you will find yourself doing the opposite. Instead of settling for something you are not quite sure about, keep your options open. Try your best to divide your attention among your mental health, money and relationships with family, friends or a possible lover mid-September.
Sagittarius (Nov. 22 — Dec. 21) 
After a strong emphasis on your personal goals and health, you are transitioning into a routine you have yet to get comfortable with. Along the way, remind yourself to avoid shortcuts and maintain your ideals no matter who or what you come across.
Capricorn (Dec. 22 — Jan. 19)
For the curious Capricorn, your life is finally taking a twist in the coming months — as you've been expecting. The coming weeks are all about healthy changes and adapting to them. As you are broadening your horizons, remember to stay patient. It's not going to be easy, but with your logical approach towards situations, you will adjust. 
Aquarius (Jan. 20 — Feb. 18)
You, the people around you or your career? Aquarius, you will finally have to do something you've ignored for months. As much as it sounds like a nightmare to you, you'll have to realign the structure of your priorities. This will be a major shift, as you haven't allowed yourself to make the changes you've thought about recently. 
Pisces (Feb. 19 — March 20)
With a successful past few months of ambition and desire to pursue your goals, these coming weeks will lead you into a great opportunity. This specific opportunity will consistently poke you to take a look at it. After you do, you'll find that no matter what others are saying, this is the right decision for you and your future advancement.   
Aries (March 21 — April 19)
Welcome, Aries. A relationship that has kept your mind in the dark for the past couple months (be it a strong friendship, ex-lover or family member) will reappear in your life positively. This opportunity may be your only way to gain closure, or this might be the last time you'll learn your lesson.  
Taurus (April 20 — May 20) 
Taurus, soon you'll be facing the harsh reality that something you've invested so much time and energy into was, in fact, not quite worth it. You will find it difficult to pick up that time, energy and emotion you put into that aspect of your life and to redistribute it somewhere else. Keep your head held high as you eagerly search for the perfect exit to a smoother road after a bumpy highway!
Gemini (May 21 — June 20)
Gemini, your cautiousness will be of great use this time around. You'll be around new things, people and opportunities for the next couple months. Remember to stay wary of these new parts of your life and stay in touch with the people who have always been there for you. 
Cancer (June 21 — July 22)
For the average Cancer, you'll be building your own recipe to a better routine and life in the upcoming weeks. With three-quarters optimism, one-quarter confidence, composure and a hint of sassiness, you can pave the way to your next goal in the direction you feel is most comfortable.
Leo (July 23 — Aug. 22)
Leo, you've been overthinking about overthinking lately. You missed out on an opportunity you wish you hadn't, and you're bottling that regret up. This has been affecting your personal growth and relationships around you. It is up to you to take the missed opportunity as a lesson and grab an opportunity that fulfills your goals and desires even better than the one you missed out on.