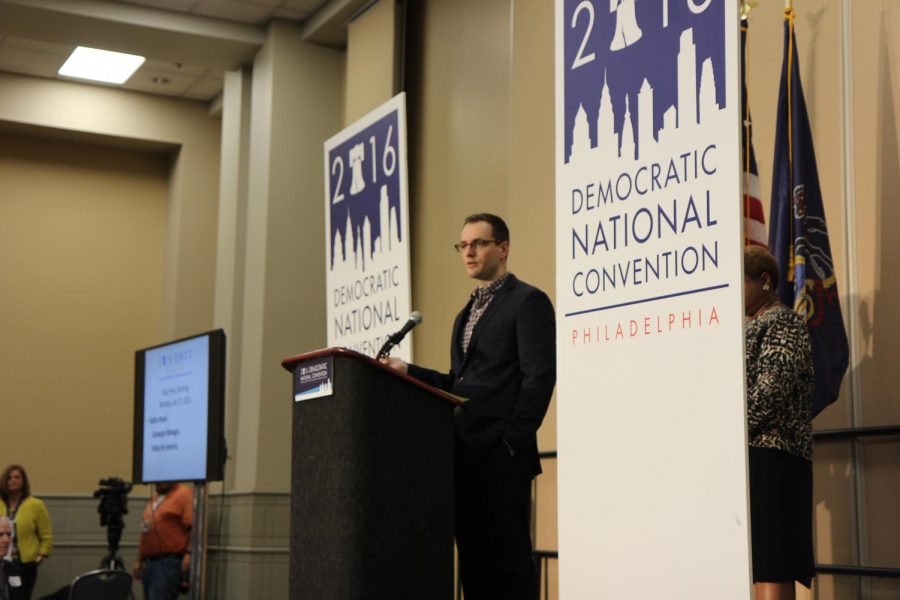 MYLES BESS VIA FLICKR
Democrats are less than a year out from the heart of the 2020 primary election, and many left-leaning voters are somewhat confused about how we will get there. With an intimidating number of candidates in the field, and new ones seemingly announcing every day, the state of the primary already feels intimidating and exhausting.
The intense competition for media attention does not aid in the uncertainty. Big-name candidates such as Bernie Sanders, Elizabeth Warren, Kamala Harris and Beto O'Rourke already have high name recognition. But with rising stars such as South Bend mayor Pete Buttigieg only now starting to catch on, how should we understand this seemingly daunting primary?
That was one of the many questions on the agenda when I attended Robby Mook's presentation at Rose Hill on the evening of Wednesday, April 3. Mook served as chairman of Hillary Clinton's 2016 presidential campaign.
Mook's discussion of how the 2020 campaign looks so far was enriching and informative. He urged prospective voters to learn about the candidates in the primary and focusing predominantly on understanding differences in policy. His talk implied that divisions within the Democratic Party may not be quite as stark as some think. For example, he noted that while he worked on Hillary Clinton's campaign, he had previously supported of Bernie Sanders, as Mook is from Vermont.
However the part of Mook's discussion that I personally found most influential was his analysis of the current media landscape in America today. He discussed how the media's attention to both sides of an argument can often distort facts, which is the antithesis of the intended purpose of presenting both sides. This is one of the biggest concerns not only for Democrats, but for the media landscape as a whole in the United States. If a claim resulting from an argument can be proven false, it may still receive media airtime. Yet if the media does not cover a false "claim," those supporters of the false claim may further claim that the media is biased against them, which could degrade public trust in the media and associated institutions.
Students seemed to find this talk with Mook to be highly informative. Mike Fissinger, Fordham College Rose Hill '21, president of the College Democrats at Rose Hill, said after the talk that "Robby Mook reminded us on Wednesday that a lot of things have changed since the successful elections of Barack Obama in 2008 and 2012. Whether it's the cable news media landscape or the reliance on data in campaigns, Democrats need to remember that ultimately, the voters are in control of elections. In order to win, we need to have the right messenger carrying a message that not only captures what we believe but also resonates with voters of different walks of life."
The weight of the 2020 election can be overwhelming and navigating the candidates can be discouraging, but Mook advises analyzing candidates, engaging with voters and looking at media coverage with a sometimes-critical eye, and, in doing so, will give voters some clarity. To affirm the final point in the previous sentence, I asked Mook why international issues are often given minimal and/or poor coverage in major U.S. news outlets. I told him that many international issues "are going to be more important for the world at the end of the day than Mr. Avenatti and Nike." He gave me a thoughtful answer based on his understanding that the media seems to generate "suspense" and "friction," hence the denial of global issues, and as an example he referenced the recent coverage of possible allegations of inappropriate touching by Joe Biden.
While the weight of the 2020 election may feel overwhelming, Robby Mook was able to offer young Democrats valuable advice going forward in order to attempt to unify and heal not only our party, but the country as a whole by electing a Democratic ticket in 2020.