Ram Jams: Khalid's Soul Shines on 'Free Spirit'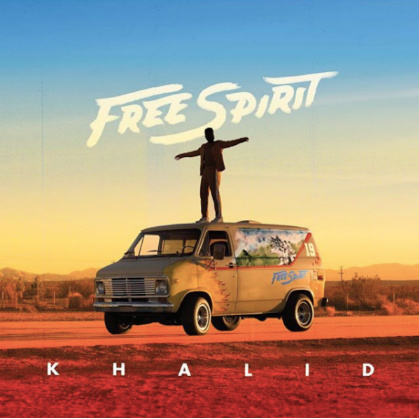 Genre: Pop, R&B
On a playlist with: SZA, Daniel Caesar, Ella Mai
The deets: From R&B prince to R&B king, Khalid proves that his second studio album isn't a case of sophomore slump. "Free Spirit" truly is Khalid's coming-out party, as he's no longer "Young, Dumb & Broke" but a seasoned R&B artist that is going to dominate the charts for years to come.
There isn't a single song to skip on this album. Even the first track "Intro" is a pleasant surprise that transports listeners to Khalid's world. He keeps you there with multiple attractions like "Better," "Talk" and "Outta My Head." The 21-year-old from El Paso, Texas rocks listeners' ears back and forth with his sweet and smooth vocals, while the instrumentals on every track keep you grooving and snapping along.
Khalid sticks to his guns, singing about his experiences growing up and his tumultuous romantic relationships. "Twenty One" is the ultimate example of his exploration of these relationships. Khalid comforts his lover in this song and tries to alleviate her from her struggles with alcoholism and anxiety.
In "Self," he beautiful examines themes that are a departure from "American Teen." He wonders what he is making music for and what life would be like once he is gone. On creating music, Khalid sings, "I'm not doing this to feel loved/I've been doing this to be remembered." Songs like "Don't Pretend" remind listeners of good times and living freely with its acoustic guitar licks.
Although an excellent album, Khalid's "Free Spirit" at times sounds like he is attempting to emulate a sound simply so the songs find their way on R&B playlists on Spotify. Despite the fact that commercial mainstream is one of the primary goals of any artist, Khalid occasionally makes it seem like that is his only goal.
Some songs sound eerily similar to songs of other popular R&B artists: "Paradise" is incredibly reminiscent of R&B songs by the likes of Jorja Smith, Kevin Abstract and Kali Uchis. Although these artists are within the same genre, it would have been nice to see Khalid stand out by adding some more creativity to this album. Khalid shows greater originality in songs like "Outta My Head," but in other tracks, he runs the risk of sounding "cookie cutter."
The singer's approach to exploring themes that he has not before is masterfully done. Since the emergence of this "American Teen," he has dived deep into his heart. He shines beautifully in "Free Spirit" and listeners will doubtlessly keep the album on repeat.
The bottom line: Khalid keeps listeners engaged with groovy R&B tracks and excellent vocals on his sophomore album, but occasionally runs the risk of sounding cookie cutter.
The peaks: "Better," "Talk," "Self," "Outta My Head"
The valley: "Paradise"
The verdict: 7/10