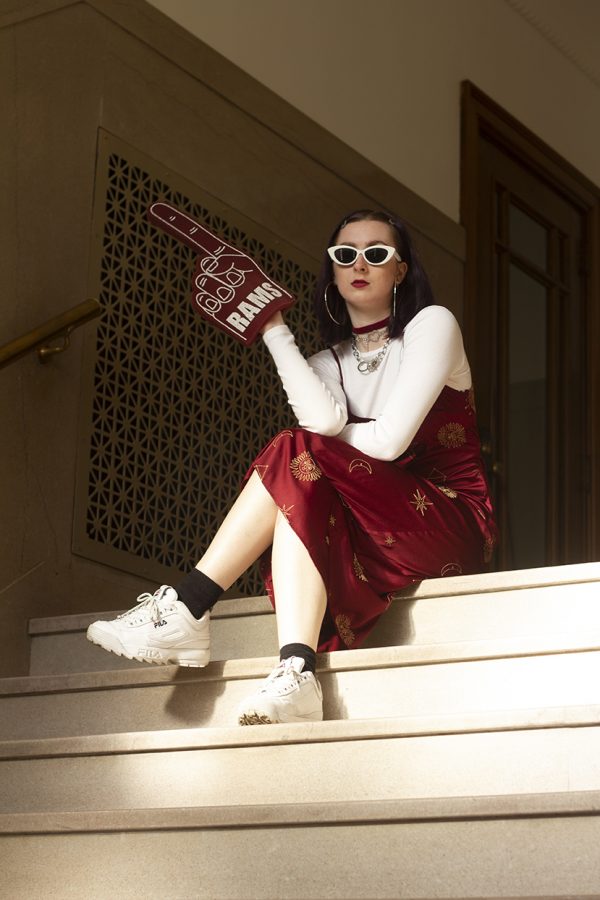 ROXANNE CUBERO/THE OBSERVER
Let's be real, Fordham College at Lincoln Center: we don't have school spirit. Despite many attempts to rile up some "ram-thusiasm" in the student body, it just isn't there.
What happened to the bright-eyed, bushy-tailed enthusiasm you had when you got your acceptance letter? What happened to your Ram Fan shirt? Is it in the back of your closet, looking as new as the day you got it? Or did you cut it up and use it as your gym shirt, like many have unabashedly confessed? The way people flaunt their lack of school spirit is borderline boastful.)
This sounds naive and freshman-y, but I have a lot of school spirit. The food is subpar and the guest policy is wack, but there is no other place I'd rather be. It disappointed me to find that the fanatical facade put on display during orientation was exactly that: a facade. By the first day of classes, maroon was desaturated from the campus, with the exception of the occasional hoodie and sweatpants.
My love can't be bought by lukewarm pizza. College students will do anything for free food; it's not hard to pass around a maroon hat among the friend group. I needn't a half-ton metal ram to inspire me. I use the underground tunnels for the majority of the year, so I barely remember what it looks like.
While appreciated, (especially by students that wish to save their swipes) these attempts to rouse school spirit are ineffective. I may be wrong, but free food and metal statues can't possibly be a source of passion for anyone. Perhaps, if these attempts tried to get in touch with students' passions, students may begin to show some school spirit.
I'm not saying that I will single-handedly fix the school spirit situation, but perhaps I could offer my humble opinion as to where we could start.
Lincoln Center certainly has no short of fashionistas, so why aren't our hallways flooded with maroon? I can think of a couple of ideas. If we're being real, FCLC, the hoodies in the bookstore aren't exactly ready for the runway. Or the hallway, for that matter, unless you're serving the just-rolled-out-of-bed-and-this-was-the-first-thing-I-could-grab fantasy. While you can simply dress up the overpriced Champion hoodie your mom bought when you were accepted, it's not your only option. Peruse thrift shops and your parents' closets for retro pieces, and scour the sale section of fast fashion stores for maroon basics. You'd be surprised at what you'll find.
Here's the bottom line: you don't have to sacrifice fashion for school spirit.