Feel Free to Go Nutty: It's National Peanut Month!
Published: March 4, 2010
George Washington Carver, the proclaimed "Father of the Peanut Industry," developed more than 300 ways to use peanuts in products like cosmetics, paints, plastics and gasoline. But obviously, our favorite use of the yummy little nut is in food.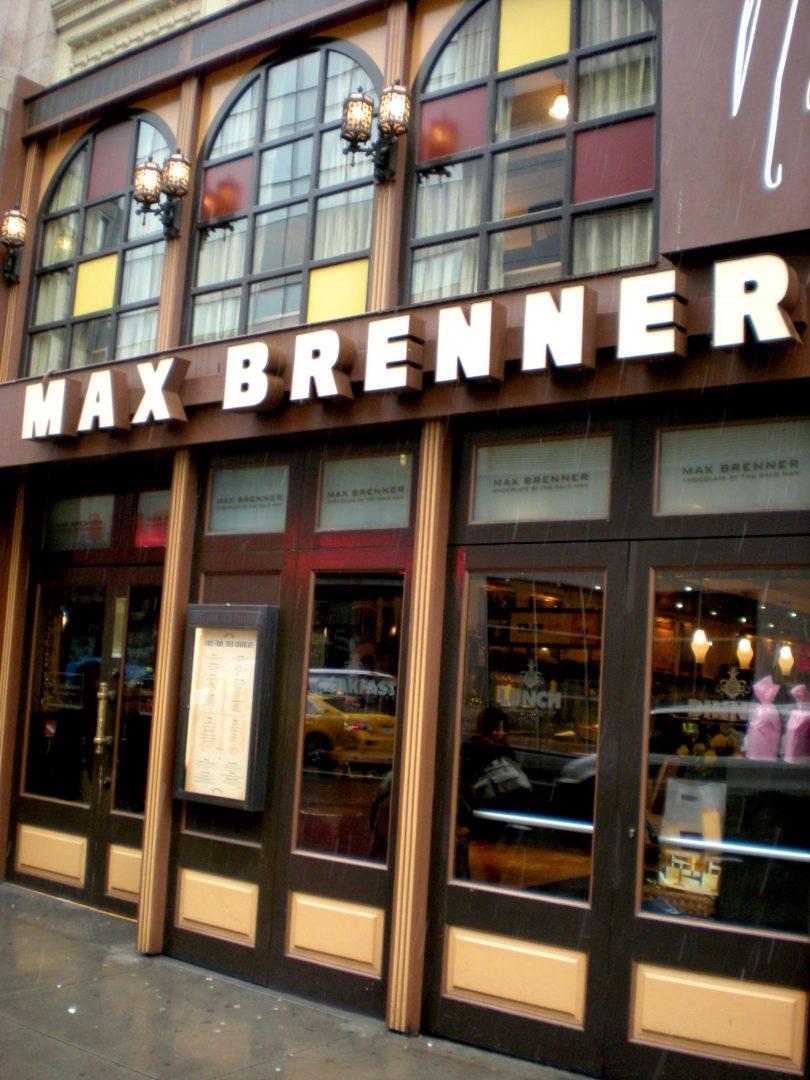 Americans eat more than 600 million pounds of peanuts and 700 million pounds of peanut butter each year. Not only do four of the top 10 candy bars (Snickers, Reeses Peanut Butter Cups, Butterfinger and Baby Ruth) made in the U.S. contain peanuts, this dynamic source of nutrition contributes more than $4 billion dollars a year to the U.S. economy. So, thanks to Dr. Carver, peanuts have definitely been put to good use.
So, in celebration of National Peanut Month, we took the pleasure of exploring what peanuts do best: taste delicious! Here is a list of fun places you can go to, dishes you can try and recipes you can make right at home for the month where it's O.K. to go nuts!
Unlimited Peanut Butter
Peanut Butter & Co.
240 Sullivan St.
Suggestion: Cookie Dough Surprise
With a menu filled with all kinds of tempting peanut butter sandwiches and desserts, it can be very difficult to make a decision on what to eat. Recommended by the wonderful employees of PB & Co., the "Cookie Dough Surprise" is a sandwich filled with peanut butter, vanilla cream cheese and chocolate chips. This combo of peanut butter, vanilla and chocolate is definitely a surprise filled with wonderful taste. For $6.75, this PB sandwich with a twist will leave you wanting more.
Peanuts Go Green
BOYD THAI
210 Thompson St. (Thompson & Bleecker)
Suggestion: BOYD house salad w/ peanut dressing
This Thai-inspired cuisine is filled with all different types of spices, meats and nuts, but the dish that caught our eye in the menu was the BOYD House Salad. Mixed greens, bean sprouts, red peppers, red onions and carrots topped with a peanut dressing gives this salad just the "kick" it needs. A great starter before a main dish (preferably the pineapple curry if you're in a nutty mood), $4.95 is the price you pay for a salad gone nuts!
What Was Once Hot Goes Cold
Serendipity 3
225 East 60th St.
Suggestion: Frozen peanut butter hot chocolate
It will be no surprise to the servers when you order the frozen peanut butter hot chocolate. The popular chocolate and peanut butter milkshake at Serendipity 3 is one of their most ordered options.  This combination of chocolate and peanut butter we know oh so well gives you a delicious flavor that will go well with any entrée you order. Topped with whipped cream and chocolate chips, "hot and cold" never worked so well together! Splurge for some nutty goodness at $9.50.
The Chocolate Factory
(Not Willy Wonka's)
Max Brenner: Chocolate by the Bald Man
841 Broadway (between 13th and 14th Streets)
Suggestion: Banana and hazelnut crepe
Out of all the crepes served at Max Brenner, folks just can't get enough of the banana hazelnut.  Served with a scoop of caramel ice cream and chocolate sauce, this mix of Nutella, bananas and chocolate keeps people coming to the chocolate-based restaurant. No one, including those on a diet, can resist what this delicious crepe has to offer. Although Max Brenner has a menu filled with other delicious desserts and milkshakes, the banana hazelnut crepe remains the shining star of the restaurant. $13.25, $8.75 (to go)
Make it at Home
Paula's Home Cooking, Episode: Go Bananas
Food Network Channel
Suggestion: Fried peanut butter and banana sandwich
The favorite of The King, Elvis Presley, this classic peanut butter sandwich is given a twist by the famous chef, Paula Deen, of the popular Food Network show "Paula's Home Cooking." Crunchy peanut butter, honey, cinnamon and bananas piled on two slices of bread never tasted this good.  This simple recipe will only take 10 minutes of your time and is perfect for a snack between classes or a brown-bag lunch.  With this delicious recipe, Paula Deen makes the King of Rock proud.You can get the exact recipe from www.foodnetwork.com.