'You've Got Mail' at 20: The Ultimate Upper West Side Movie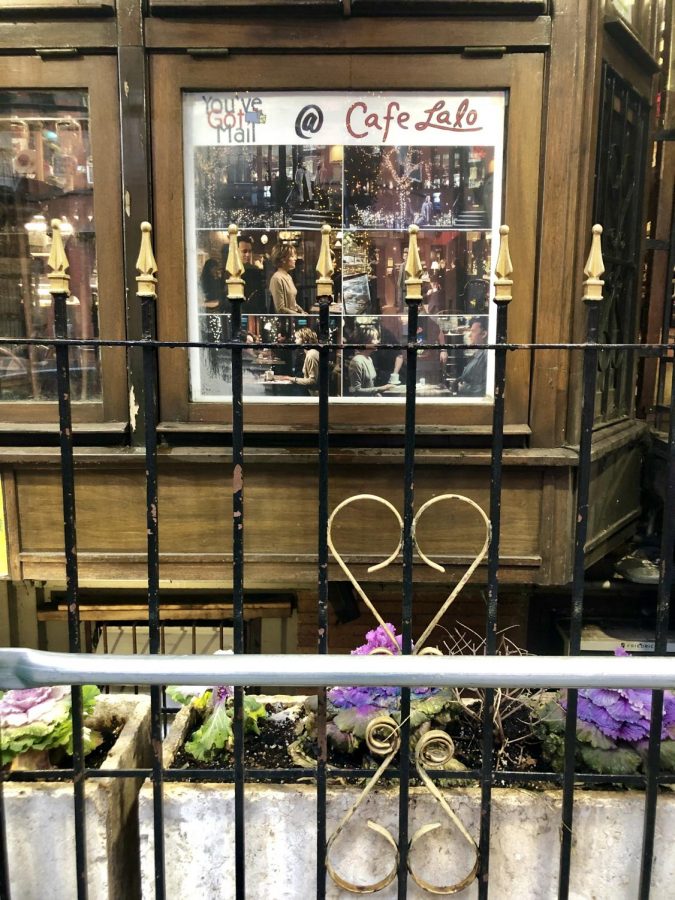 "I go online, and my breath catches in my chest until I hear three little words: 'you've got mail.' I hear nothing. Not even a sound on the streets of New York, just the beating of my own heart. I have mail. From you."
There is no better movie that encapsulates the Upper West Side than 1998's "You've Got Mail," which celebrated its 20th anniversary this past December. The tiny particularities of life in the places so close to Fordham Lincoln Center's campus are rendered in splendid joy and innocent enthusiasm.
Written and directed by Nora Ephron, "You've Got Mail" is about Kathleen Kelly (Meg Ryan), the owner and manager of independent children's bookstore, The Shop Around the Corner, and Joe Fox (Tom Hanks), the heir to commercial bookstore chain, Fox Books, meeting and eventually clashing as the chain begins to threaten the existence of Kathleen's store. Hijinks ensue and, all the while, neither one knows that the person they are falling in love with over email is actually the person they hate in real life.
It's a movie that only could have existed in the time and place that it did: the hustle and bustle of New York City combined with the rise of commercial bookstores and the common-but-not-too-common usage of computers. It captures the spirit of the late '90s like no other film, but its love for New York City makes it timeless.
Watching the film is like going on a tour of the Upper West Side; in fact, except for one scene taking place in Midtown, the entire movie only ranges from 66th Street to 110th Street. For a Fordham student, that means seeing sights and hearing sounds that are both familiar and unfamiliar and thus can lead to nostalgia for a time that you never personally experienced.
The New York presented in "You've Got Mail" is magical, engaging and personal in a way that only a Nora Ephron movie could possibly be. This is in no small part due to just how accurately she portrays the day-to-day of living in the Upper West Side and the simple wonder of walking down a street in New York City. This is something that every Fordham student can relate to — and, from time to time, it's not hard to feel like you're walking through a dream or for your daily life to begin to feel like a movie. Certainly, "You've Got Mail" makes you want to go to all the places that its characters visit.
Just make sure to put on a song by The Cranberries and to grab a tall decaf cappuccino from Starbucks before you embark on this journey.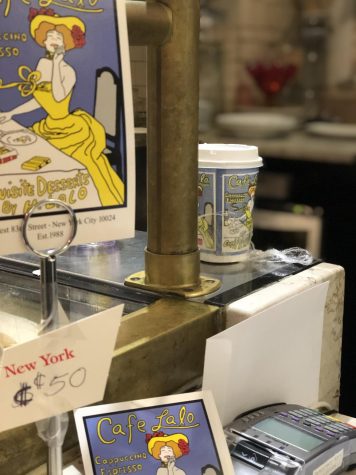 First things first, the bookstores. There is nothing more central to the film — aside from email — than books. Of course, neither The Shop Around the Corner nor Fox Books are real — but it is not difficult to emulate being in those spaces. In fact, you can find a number of stores to fill this niche. I recommend Books of Wonder (217 W. 84th St.), a children's bookstore that feels like it popped right out of the movie. Fox Books can easily be replaced by the "big bad chain store" that it was based on to begin with: Barnes & Noble. Specifically, you can check out the Barnes & Noble on the Upper West Side (2289 Broadway) which, much like the film, is "just around the corner" from Books of Wonder.
The next stop is the 79th Street Boat Basin where the Fox family keeps their boats. Memorably, it is also where Joe Fox shouts across the river, "Hello, New Jersey!" You are welcome to do this, too, but certainly don't expect to have little kids shouting along with you as Joe does in the movie. Also, there likely will not be a personalized yacht waiting for you.
Next are your food options. If you're in it for the long haul, you might as well pick up some supplies from Zabar's (2245 Broadway), where Kathleen and Joe clash at a cash register. Make sure not to start fights when you are there, though. If you are looking for a more delectable selection, you can go to Cafe Lalo (201 W. 83rd St.), where Kathleen and Joe have an argument that would make Lizzy Bennet and Mr. Darcy blush. Make sure to bring a copy of "Pride and Prejudice" to read for extra authenticity. You might also want to stop by the 72nd Street subway station to quickly grab a snack at Gray's Papaya (2090 Broadway).
If you want to relax on this trip, take in a movie at AMC Lincoln Square 13 (1998 Broadway) where Kathleen and her boyfriend Frank take in a movie before they are rudely interrupted by their own clashing personalities. Your trip should end, though, exactly where the film ends: The Garden People on Riverside Drive. Specifically, at the 91st Street Garden where Kathleen finally realizes that the man she was falling in love with over email is the same man she found herself falling for in real life despite their initial belligerence. Bonus points if you bring a dog named Brinkley.
This is an exhaustive but not unrealistic itinerary for a day making you feel like you are back in 1998 and, assuredly, you will earn a greater appreciation for the wondrous enigma that is New York City.
About the Writer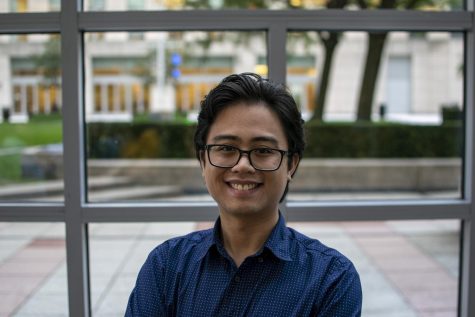 KEVIN CHRISTOPHER ROBLES, Retrospect Host Emeritus
Kevin Christopher Robles, Fordham College at Lincoln Center '20, is the Retrospect host emeritus for The Observer. Though his main role has been hosting Retrospect, the official podcast of The Observer, he has in the past been an asst. arts & culture editor. He has also written for opinions, features and news — though still always searching for that sports & health article to write so that he can claim he's written for every section. Kevin's other interests include theology, filmmaking and spending too much time writing his staff profile.