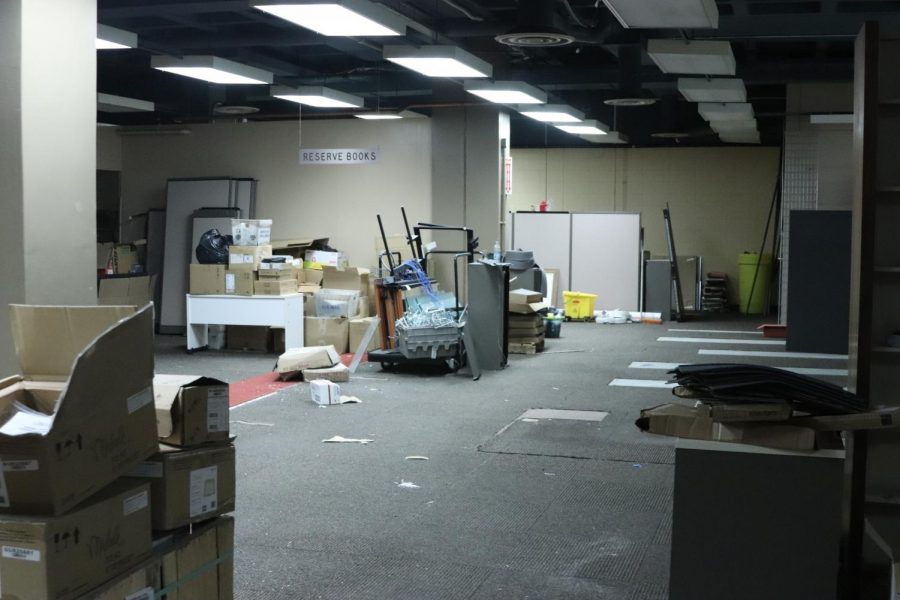 For the indefinite future, the best view students will get of the old Quinn Library space will continue to be through its locked doors.
Two years after the new, three-story Quinn Library opened in the fall of 2016 as part of the newly-renovated 140 West building, the old library on the ground floor of the Leon Lowenstein Center remains gutted and underutilized. Rare views into the once-active space reveal evidence of periodic renovation and maintenance; however Fordham has yet to decide how space will be allocated and reinvented for "Old Quinn's" second act.
The Lincoln Center Space Planning Committee is tasked with envisioning a new role for the sizeable space. The group is comprised of select members from the Fordham Faculty Senate and chaired by Lincoln Center Vice President Frank Simio. Recently, Interim Dean Frederick Wertz, PhD has joined the group.
The committee was active during the 140 West building renovations, completed in the fall of 2016, and the acquisition of Martino Hall in the summer of 2015. However, as of late the committee has encountered scheduling troubles and has struggled to come together to decide the fate of the old Quinn Library space, according to Simio. They have yet to meet this semester and as confirmed by Simio, they have no definitive plans in place for the space.
While the new Quinn Library thrives, its old home — and the bulk of its collection — appears forgotten. As one of its only functions today, the old facility houses more than 260,000 books owned by the college and published before the year 2000. However, it functions as closed stacks, and books cannot simply be pulled off the shelves at whim. Students must place an item on hold or seek assistance from a library staff member to access the archival premillennial collection.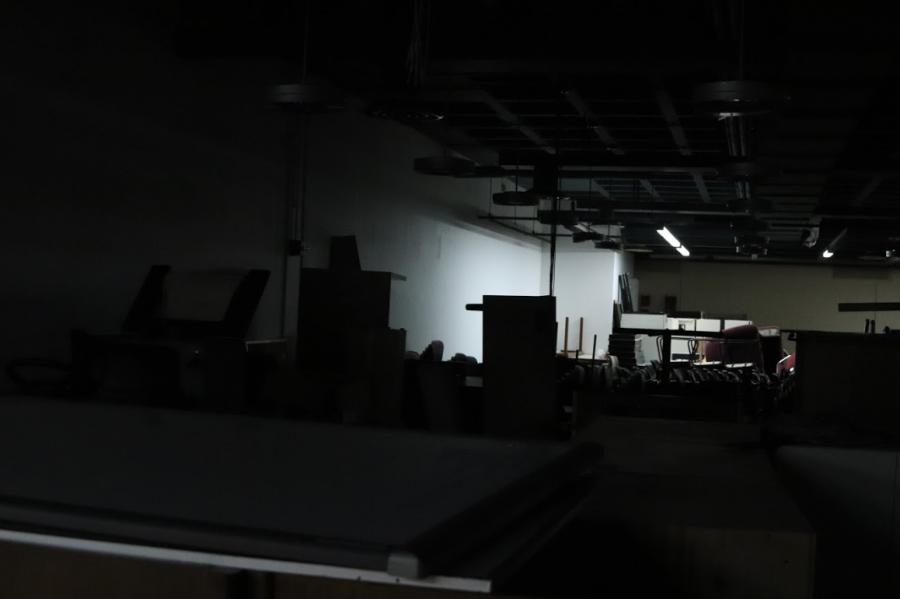 A sum of the literary resources of Fordham's various downtown schools over the years and an infusion of books from the Rose Hill campus, Quinn Library has housed Fordham Lincoln Center's main collection of books since 1968. The library utilized the first floor Lowenstein space for 49 years before moving to the 140 West building and transitioning into its current split-collection situation.
With space at a premium on campus for students and faculty alike, many hope the eventual rebirth of the space will alleviate the cramped and overbooked realities many members of the Fordham community face. The Lincoln Center campus' perennial lack of office space, especially for contingent faculty, was raised once again in the most recent Fordham College Council meeting on Nov. 8 and will have considerable influence over the administration's plans for the space. However, Wertz stressed the need for input across the Fordham community in deciding the next step for the old Quinn Library.
The Fordham College Council plans to discuss both the state of the Lincoln Center Space Planning Committee and the fate of the underused space at length during its next meeting, slated for February 7, 2019.