Disney's New Froggy Flick Crowns "Princess" Worthy of Title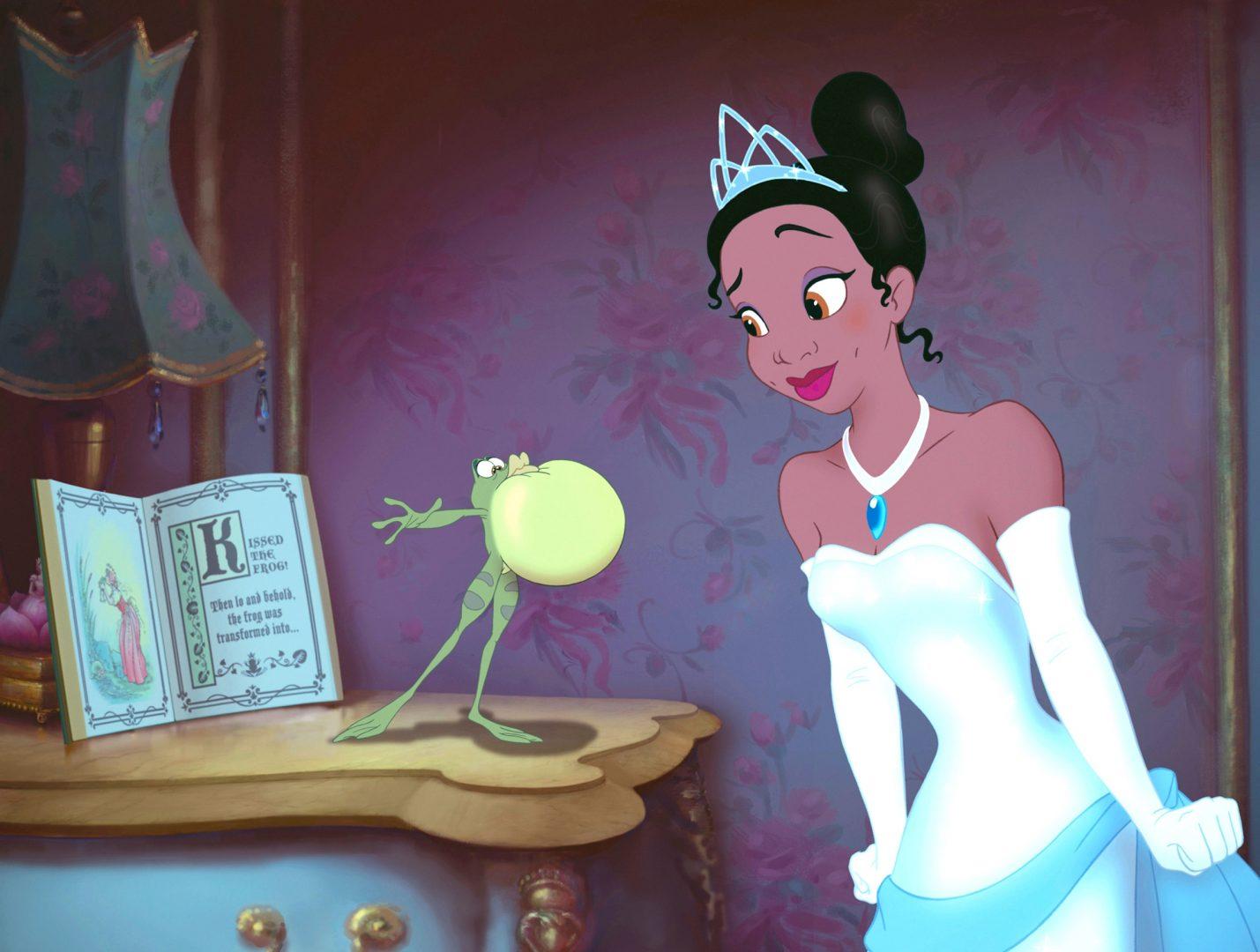 Published: December 10, 2009
For the first time that I can remember, I walked out of a movie theater feeling all is right in the world. The movie in question is "The Princess and the Frog," Disney's return to its supposedly antiquated roots. After the decade's surge in computer-animated films, I could not help but be enthralled as I watched this vibrant, hand-drawn, animated musical. In this film, one can find a warm nostalgia for Disney's past and a bright hope for the animation department's future.
"Princess" is Disney's first hand-drawn animated film in over five years. Hand-drawn productions ceased around 2003, after disappointing box-office performances convinced then-CEO Michael Eisner that the public only wanted to see computer-animated films like DreamWorks' "Shrek" and Pixar's "Monsters, Inc." All of the releases from 2000-2004 except "Lilo & Stitch" failed to make $100 million domestically. Anyone who has seen those hand-drawn movies will tell you it was the stories they found disappointing, not the art style.
"I feel as though [those films] were just churned out," said Jackie Sibille, Fordham College at Lincoln Center (FCLC) '12. "Disney seemed to 'need' a new animated feature each year, and I found that plot lacked more than anything else."
When Disney purchased Pixar Animation Studios in 2006, newly appointed CEO Bob Iger promoted "Toy Story" director John Lasseter to chief creative officer for animation. Shortly after taking office, Lasseter commissioned directors John Musker and Ron Clements, who created "The Little Mermaid" and "Aladdin," to find a story that would help reintegrate hand-drawn animation into Disney's output. The duo responded by loosely adapting E.D. Baker's novel "The Frog Princess" to create "The Princess and the Frog."
Set in 1920s New Orleans, the film is about Tiana, a waitress working to open her father's dream restaurant, and Naveen, a fancy-free but penniless prince. After being turned into a frog by the evil Dr. Facilier, Naveen convinces Tiana (whom he assumes is a princess because of her party gown) to kiss him to break the spell. Because she is a commoner, she turns into a frog as well. The two must then find a way to become human again before Facilier can work his voodoo magic over the rest of the city.
"Princess" succeeds at making the ingredients from musical hits like "Mermaid" and "Aladdin" feel fresh again. The secondary characters entertain without feeling like rehashes of previous Disney villains and sidekicks. The musical numbers—written by Randy Newman—are exciting to watch; the stylized fantasy of "Almost There" is an aesthetic joy. The character animation deftly covers a wide range of moods: humorous (Louis the alligator bouncing as he plays his trumpet), menacing (Dr. Facilier's shadow minions searching for Nareen) and sympathetic (Tiana's looks of crushing sadness). Like the animation in "The Lion King" and "The Hunchback of Notre Dame," the "Princess" animation is so vivid that one cannot help but get swept up in the characters' world.
"I don't think it is a step back because the previews I've seen are still remarkably stunning and modern, and I think it's going to be very heartwarming," Dan Drolet, FCLC '12, said.
One of the film's prominent qualities, as well as the source of media hubbub, is Tiana, who makes history as Disney's first African-American heroine. Ever since the film was announced in 2007, naysayers have been trying to find anything objectionable in it. In response to some of their criticisms, Musker and Clements changed the character's name from Maddy (short for Madeline, but judged to be too close to "mammy") to Tiana and her occupation from a maid (meant to make her story similar to those of Snow White and Cinderella, but said to connote slavery) to a waitress. Even with these changes, critics have been anticipating this movie to see if it does include anything else potentially offensive.
"Because of Disney's history with representing other ethnicities [such as the stereotypes seen in "Dumbo" and "Song of the South"], it's reasonable to want to interrogate how they are representing [Tiana]," said Karen Williams, adjunct professor of communications and media studies at FCLC.
Fortunately, Tiana (voiced by Anika Noni Rose) proves to be an admirable character. She defines herself with her work ethic, taking her father's advice about working for what you want instead of wishing for it. This gives her a drive to succeed that modern families can appreciate, making her far different from passive princesses like Snow White and Aurora (from "Sleeping Beauty").
"The idea of her being a young woman struggling to own her own business makes her a stronger character," said Irma Watkins-Owens, associate professor of African-American studies at FCLC. "I think it's a greater revision of the princess concept."
Tiana's resolve also gives her character flaws that keep her from being one-note. She is so determined that she rarely gives herself any time to be sociable, and she can show an impatient attitude towards frivolity. When Naveen sings about resuming his playboy life, she responds with, "When I'm a human being/At least I'll act like one." Her journey as a frog allows her to reexamine what is most important in life and to maintain a human connection to those around her. Her strengths and faults add up to create a very likable character and an able lead to this enjoyable film.
With its familiar yet revitalized elements, "The Princess and the Frog" is sure to remind audiences of the fanciful possibilities of hand-drawn animation. It has already shown signs of becoming a hit, thanks to the sales of its preview engagements in New York and Los Angeles. Even though it only played in two theaters, it made a per-theater average of $393,095 during Thanksgiving weekend. Hopefully, its success will spark a renewed interest in this floundering art form and create a more equal balance between hand-drawn and computer animation.
"People may be focused on one thing, but they can come around to what they liked before," said James Robilotta, resident director for freshmen at FCLC. "I think this movie has the potential to succeed."