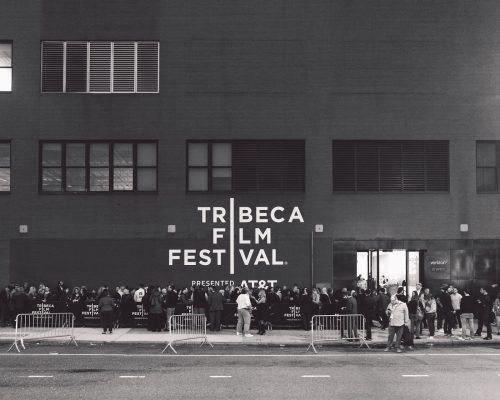 On Apr. 18, the 18th Tribeca Film Festival officially kicks off. While perhaps not as established as the older, uptown New York Film Festival, Tribeca has found its niche with all manner of independent films, including such recent charms as "Hunt for the Wilderpeople" from Taika Waititi (director of 2017's "Thor: Ragnarok") and Mike Birbiglia's "Don't Think Twice." Here are five high-profile films to check out at this year's festival, as well as some other programs unique to Tribeca.
"Zoe"- The centerpiece of the festival, "Zoe" centers on two employees at a research facility that specializes in technology to perfect romantic relationships, and the things they discover in the process. The film stars Ewan McGregor (of "Star Wars" fame) and Léa Seydoux (from 2015's "Spectre"), and is directed by Drake Doremus, a well-established director of romantic drama. As the centerpiece of Tribeca, this film is for science fiction and romance fans alike.
"Woman Walks Ahead" – Based on true events, "Woman Walks Ahead" follows Catherine Weldon, played by Jessica Chastain, as she travels to the Dakotas to paint a picture of the great Native American chief, Sitting Bull (Michael Greyeyes). Along the way, she has to endure constant hostility from the men around her, including two army men played by Sam Rockwell ("Moon") and Ciarán Hinds ("Justice League"), as she navigates the tension between Native Americans and the United States government. Chastain is no stranger to moving period pieces, and looks to be extending her streak here, while Sam Rockwell is fresh off his Academy Award-winning turn in "Three Billboards Outside Ebbing, Missouri."
"Song of Back and Neck" – Produced, written, directed by and starring Paul Lieberstein (best-known as the unlucky-in-life Toby Flenderson on the U.S. adaptation of "The Office"), "Song of Back and Neck" follows a paralegal named Fred who suffers from back and neck pain. When a beautiful woman seeking a divorce (Rosemarie DeWitt) enters the law firm he where he works, she introduces him to acupuncture, where he discovers a unique ability. Fans of "The Office" will certainly want to seek out this romantic comedy.
"Little Woods" – This family thriller centers on two sisters, played by Tessa Thompson ("Thor: Ragnarok," "Creed") and Lily James ("Cinderella," "Darkest Hour"), who reunite in the town of Little Woods, North Dakota when their mom dies. When the two are forced to come up with mortgage money for their mother's house or risk foreclosure, Thompson's character finds herself pulled back into her shady past, dragging her sister along with her. Although this is director Nia DaCosta's first full-length feature, the strong casting of Thompson and James (as well as James Badge Dale and Lance Reddick) shows a lot of promise.
"Cargo" – Not to leave out something for horror fans, Ben Howling and Yolanda Ramke's Australian thriller will also make its premiere at Tribeca. The film follows Andy (Martin Freeman, "Black Panther," "The Hobbit"), who finds himself forced to protect his infant daughter at every turn, in the middle of a zombie outbreak in the Outback. Along the way, Andy encounters a young Aboriginal girl, who is on her own journey to find a cure. Filmed on location in the breathtaking Australian bush, "Cargo" packs a tender family drama into a nightmare down under.
Anniversary Screenings – Along with new films, Tribeca is also bringing back two iconic films for retrospective screenings with subsequent Q&As, both taking place at the Beacon Theater on Broadway between 74th and 75th Street. On Thursday, Apr. 19, Tribeca will be screening Brian De Palma's remake of "Scarface" for its 35th anniversary, followed by a conversation with Brian De Palma and actors Al Pacino, Michelle Pfeiffer and Steven Bauer. Then, on Apr. 26, Tribeca will also present a 25th anniversary screening of "Schindler's List," followed by a conversation with none other than Steven Spielberg, alongside actors Liam Neeson, Sir Ben Kingsley and Embeth Davidtz.
Documentaries – Besides the wealth of narrative films, Tribeca also boasts a wide array of documentaries covering everything from the dying culture of roller rinks ("United Skates") to a sobering look inside a maximum security prison ("It's A Hard Truth Ain't It"). Some notable entries to look out for include "The Fourth Estate," an exploration of New York Times coverage of the 2016 presidential election, and biographical docs about the lives of beloved performers Howard Ashman and Gilda Radner.
Time's Up Event – As the Time's Up and #MeToo movements continue to surge forward into 2018, Tribeca will be hosting the first official Time's Up event in New York City on Saturday, Apr. 28. A full day of panels and interview will take place from 11 a.m. to 4:30 p.m. at the Tribeca Festival Hub, followed by a cocktail reception in the Roxy Hotel. Notable speakers include actresses Ashley Judd, Julianne Moore, Sienna Miller, Marisa Tomei and Amber Tamblyn.
Tribeca Festival Hub – The Tribeca festival may deal primarily in film, but it also hosts the Tribeca Festival Hub at Spring Studios on 50 Varick Street, where many other special events will take place. There will be Tribeca Talks interviews with renowned actors like Bradley Cooper and Robert De Niro, as well as a series on the future of the film industry from technological, financial and narrative standpoints. The Hub will also feature a host of virtual and augmented reality experiences, from video games to nature documentaries to short films, and features content from creators as prestigious as director Terrence Malick. Tribeca is still primarily about screening films, but the Hub demonstrates a tandem intention to trailblaze the future of storytelling as well.