Do-It-Yourself Arts and Crafts in NYC
Published: November 19, 2009
As the weather gets colder and the gift-giving season approaches, a weekend afternoon at a DIY arts and crafts place can be a fun, relaxing and productive venture out of McMahon Hall. With the economy in its current state, there's no need to break the bank by purchasing expensive gifts, like DVDs or CDs, for friends and family. You can easily—and often cheaply—make them unique, one-of-a-kind gifts. Whether you're looking for places that offer crafts with the best function, quality or personalization, there are plenty of arts and crafts options around the city for you to choose from.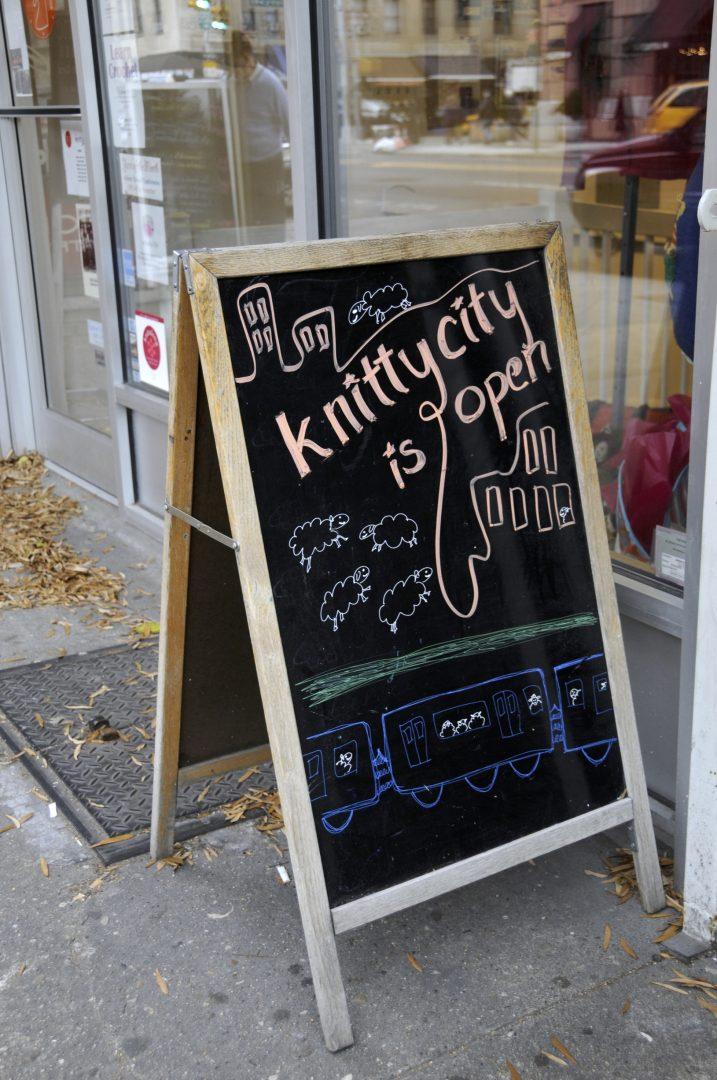 Little Shop of Crafts (711 Amsterdam Ave.)
Located on the Upper West Side, Little Shop of Crafts has a huge selection of different kinds of crafts. Pottery, mosaic, plastercraft, beading, painting, T-shirt design and bottled sand art are all offered here. Staff members at the Little Shop of Crafts are determined to inspire customers' creativity and channel their inner artists. Beading classes are taught for $50; they run for an hour and a half and include materials and step-by-step instructions on how to make beautiful, unique and wearable jewelry. To register for a class, call (212) 531-2723.  New York's self-proclaimed largest craft house, Little Shop of Crafts, is located on Amsterdam Ave. at the corner of 94th Street, and is open Monday. and Tuesday from 11 a.m. to 6:30 p.m., Wednesday, Thursday, and Friday from 11 a.m. to 10 p.m., Saturday from 10 a.m. to 10 p.m., and Sunday from 10 a.m. to 6:30 p.m.
Color Me Mine
(116 Franklin St.)
If you're exclusively looking for ceramic painting, Color Me Mine, an international chain of paint-it-yourself ceramics, offers a selection of over 400 pieces, a relaxing atmosphere and a friendly, helpful staff.  You design and paint the piece of your choice, the staff glazes it and you pick it up in a week.  Fans of this place say that, although it's a little pricey, you're paying not only for the piece, but for a truly fun and memorable experience.  Color Me Mine has a "bring your own food and beverages" policy which makes for a fun night out with friends.  Women get 50 percent off the studio fee on Thursday evenings for Ladies' Night. The ceramic pieces range in price from $10 to $70 and there is an additional studio fee of $12. For more information about prices, call (212) 941-0120. Color Me Mine is open Monday through Saturday from 11 a.m. to 9 p.m. and Sunday from 12 p.m. to 6 p.m.
The Painted Pot (339 Smith St., Brooklyn)
The Painted Pot in Brooklyn offers pottery painting, beading, a mosaics department and pottery wheel and sculpture classes.  The Painted Pot promises classes every day, individualized student attention and experienced instructors.  This spot also boasts a mosaics department, in which you can use the ancient art form to make and decorate frames, mirrors, jewelry boxes and more using tesserae, little pieces of glass and tile.  To create your own jewelry at the Bead Bar, there is a sitting fee of $5 plus the price of the beads, which starts at $12 and includes a wide selection of semi-precious stones, crystals, bone, fancy and seed beads. The studio fee for pottery painting is $8.  Charges vary based on the size of your project, so call (718) 222-0334 for pricing details.  The Painted Pot is open Monday through Wednesday from 11 a.m. to 9 p.m., Thursday and Friday from 11 a.m. to 10 p.m., and Saturday and Sunday from 11 a.m. to 7 p.m.
Knitty City (208 West 79th St.)
Knitty City prides itself on being a friendly knitting destination. Knitting lovers can always be found in the back of the store working on projects and chatting about their work. The store stocks everything one needs for a knitting project, whether a beginner or advanced knitter. The selection of yarns, needles, accessories and how-to books is large.  Experienced staff members are passionate about their craft and enthusiastic to offer their help.  There is a free men's only knitting class every Wednesday evening at 6:00 p.m. Beginner knitting classes are also offered on an on-going basis. For more information and to register, call (212) 787-5896. Knitty City is open Monday, Friday and Saturday from 11 a.m. to 6 p.m., Wednesday and Thursday from 11 a.m. to 8 p.m., Sunday from 12 p.m. to 5 p.m. and closed on Tuesdays.
Just because it is getting cold outside does not mean it is time to hibernate.  Besides providing hours of entertainment and creativity, a trip out to a DIY arts and crafts location provides a unique product that can make a terrific personalized holiday gift.