The Women Taking Over Broadway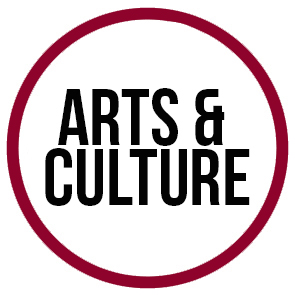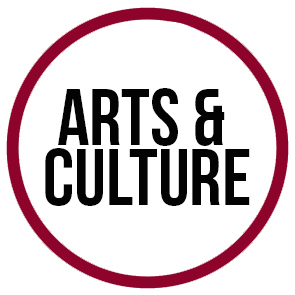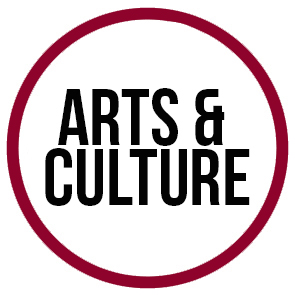 To celebrate women's history month, The Observer is taking a look at all of the recent accomplishments of women on Broadway and how they are transcending traditional theater.
Waitress
Living in New York City, it's difficult not to hear the hype around Broadway's "Waitress."  At first glance, it might not strike you as particularly groundbreaking—there is a rousing soundtrack, moving themes and lively dance numbers like many shows on Broadway.  But there's something about "Waitress" that sets it apart from all the other shows on the Great White Way: the creative team behind the musical is entirely female.  This show is based on the critically celebrated motion picture (of the same name) by Adrienne Shelley that was released in 2007.  Jessie Nelson adapted the film for the stage, and multiple-time Grammy nominee Sara Bareilles (behind the hits "Brave" and "Love Song") wrote the music and lyrics.  The rest of "Waitress'" strong female team includes director Diane Paulus, executive producer Alecia Parker, choreographer Lorin Latarro and Tony-winning actress Jessie Mueller starring as Jenna alongside Charity Dawson and Caitlin Houlahan.  The New York Times has heralded Mueller as "a high point of the Broadway season," while TIME claims that the female team is "changing Broadway."  Students can head to the Brooks Atkinson Theatre to see this Tony nominated musical about food and strong female relationships. Those who want to see Jessie Mueller in the title role should hurry—her final performance is March 26. But don't worry if you miss it. She's passing the baton to Sara Bareilles, the mastermind behind the score.
Sunset Boulevard
Very few of us can imagine the stamina it takes to perform in front of a crowd of New Yorkers seven times a week.  And yet that is exactly what six time Academy Award nominee Glenn Close is doing—at age 70.  Film buffs at Lincoln Center may recognize Close for her lead roles in the 1980s films "Fatal Attraction" and "Dangerous Liaisons," where she portrays fierce, albeit manipulative, women. On Feb. 9, Close returned to Broadway to star in Andrew Lloyd Webber's "Sunset Boulevard," as Norma Desmond, the role that she won a Tony Award for 22 years ago.  While it is not unusual for actors to play younger roles, Close is pushing that boundary on stage by playing a character who is two decades younger than she is.  Rather than a challenge, however, Close views coming back to the same role so many years later as a privilege.  "…It shows how much you've learned in life and in your craft," she said of the reprisal.  In a way, "Sunset Boulevard" details what the actress is experiencing right now—aging in Hollywood, and how the showbiz machine treats "women of a certain age."  Students can see Close take up her iconic role again at the Palace Theater.
Natasha, Pierre, and the Great Comet of 1812
Denée Benton is living every recent college graduate's dream.  After matriculating at Carnegie Mellon University, Benton was immediately cast in the West End production of "Book of Mormon" as well as the national tour.  She is currently following up these exciting performances with her Broadway debut as Natasha in "Natasha, Pierre, & the Great Comet of 1812."  The musical is inspired by the young lovers in Leo Tolstoy's "War and Peace," and features Benton and multi platinum recording artist Josh Groban, also in his first Broadway show.  Benton's character is originally a white Russian socialite, so she wasn't the obvious choice for the role. "I didn't get to see that very often," said Benton of black women with natural hair acting in classic love stories.  By crossing racial barriers in her work, Benton is inspiring a generation of aspiring actresses of color.  There is no doubt she was the right choice for the production; The New York Times is calling the story a "heaven-sent fireball."  If you want to experience "The Great Comet," head to the Imperial Theater, which the genius set designer Mimi Lien has transformed into a 19th century Russian nightclub.
Beautiful: The Carole King Musical
Names like The Monkees and Aretha Franklin are instantly recognizable, but the name Carole King does not carry nearly as much weight to the average person.  However, King is the songwriter behind not only some of The Monkees' and Franklin's biggest hits, but also more than 100 other Billboard Hot 100 tracks between the 1950s and 2000. King was musically gifted from a young age.  She started playing piano at age four, and went on to join a band in high school and began writing and recording music.  When she met her husband Gerry Goffin at Queens College, they dropped out of school to begin their careers.  King went on to become the most successful female songwriter of the 20th century.  However, it wasn't until the 1970s that she began to sing her own songs rather than watch other artists get attention for her words.  She released her first album, "Writer," in 1970, but it was a commercial flop.  The next year, though, King hit her stride, releasing "Tapestry."  This album would go on to hold the Billboard number one spot for 15 weeks.  King received four Grammy Awards for "Tapestry," including Song of the Year for "You've Got a Friend."  She was the first woman to win this award.  Academy Award nominee Douglas King wrote a play, titled "Beautiful,"  about King's journey from behind the curtain into the spotlight.  Supplemented by King's own music, "Beautiful" is now a hit on Broadway. Students will not want to miss this female icon's story, and can experience it at the Stephen Sondheim Theatre.