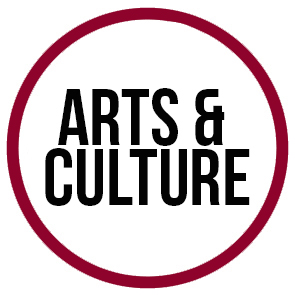 Best Picture: Morgan's Pick
With nine amazing movies nominated for this year's award, it is hard to pick a clear winner from the pack. Damien Chazelle's "La La Land" has taken the awards season by storm, but I wouldn't consider it a shoo-in for Best Picture. Kenneth Lonergan's "Manchester By the Sea" is a heart-wrenching drama that should not be underestimated. At times, this film can be painful to watch—the scenes are so honest and at times awkward, that they mimic what would actually happen if this scenario were to happen "in real life." The movie is not all sad though; Casey Affleck and Lucas Hedges each have stand-out comedic moments that provide much needed comic relief during heavy scenes.
Also not to be overlooked is "Hacksaw Ridge," the incredible true story about the world's first conscientious objector during World War II. Starring Andrew Garfield as the pacifist soldier, "Hacksaw Ridge" marks Mel Gibson's directorial debut since his very public meltdown in 2010. As a Fordham student, I must mention Fordham Lincoln Center's favorite alum, Denzel Washington, for his nomination with "Fences," a film adaption of August Wilson's play that Washington also won the Tony Award for in 2010.
Two surprising nominees are  "Arrival" and "Hell or High Water," films that garnered great reviews from critics, but were seemingly absent from the public's dialogue about movies this past year. While many loved "La La Land" for its fun song and dance and Old Hollywood feel, "Manchester By the Sea" seems like a more deserving film for this year's Oscars. 
Music (Original Song): Sam's pick
With all of the Golden Globe wins taken by "La La Land," it is not unreasonable to guess that it will achieve similar success at the Oscars. The fact that it is the only movie with two songs nominated in this category also raises the probability that "La La Land" will win. Both "City of Stars" and "Audition (The Fools Who Dream)" are well produced, but "City of Stars" clearly holds more weight to the plot of the movie overall than the latter. Although both songs are artistically relevant and unique, because of the larger notability of "City of Stars," I'm guessing it will take the win. But it is also reasonable to guess that "Moana" can get the oscar with "How Far I'll Go". Many Fordham students are hoping for this, as the large array of Lin Manuel Miranda fans are keeping their fingers crossed for him to get his Egot. "How Far I'll Go" is a happy-go-lucky song that, when keeping in mind both Disney and Lin Manuel Miranda's past success in songwriting, is not to be underestimated in the rankings of who may or may not take home the Oscar. But due to the past success of "La La Land" in the Golden Globes, I'm guessing it will take the win over "Moana."  As for the rest of the nominees: "Can't Stop the Feeling" may be catchy, but the predictable lyrics hardly make it Oscar-worthy. And as for "The Empty Chair," I have never heard anything about this song or "Jim: The James Foley Story," so I would honestly be shocked if this song won.
Animated Feature Film: Maryanna's Pick
This year's Oscar nominations for Best Animated Feature may provide some of the toughest competition to date. Walt Disney Animation, which has taken home the Oscar for the past four years due to their collaboration with Pixar Studios, has two feature films, "Zootopia" and "Moana," up for the award, proving to be a tough competitor. However, not to be ignored is the "The Red Turtle," a film without dialogue co-produced by Wild Bunch and Studio Ghibli, and "Kubo and the Two Strings," an excellently written stop-motion film produced by Laika. French-Swiss "My Life as a Zucchini," the final film nominated, is also a stop-motion film acclaimed for its touching and resilient plotline.
While all the films nominated are excellent triumphs of animation, the competition will most likely rest between Disney's "Zootopia" and "Moana." Both films are stunning examples of 3D animation with incredible storylines, but "Zootopia" will most likely snag the Oscar along with its Golden Globe. With its plot teaching people of all ages about prevalent social issues such as racism and sexism, this movie is extremely relevant in today's political and social climate. "Moana," while providing a look at Polynesian culture through an exciting and heartfelt plotline, will always stand as a stunning animated film. However, the cultural relevance of "Zootopia" seems to be the more logical choice for the Oscar. If either film wins, though, Disney Animation will continue its streak for the fifth year in a row.