April-as-Poetry Month: New York City's Celebration of Poets Young and Old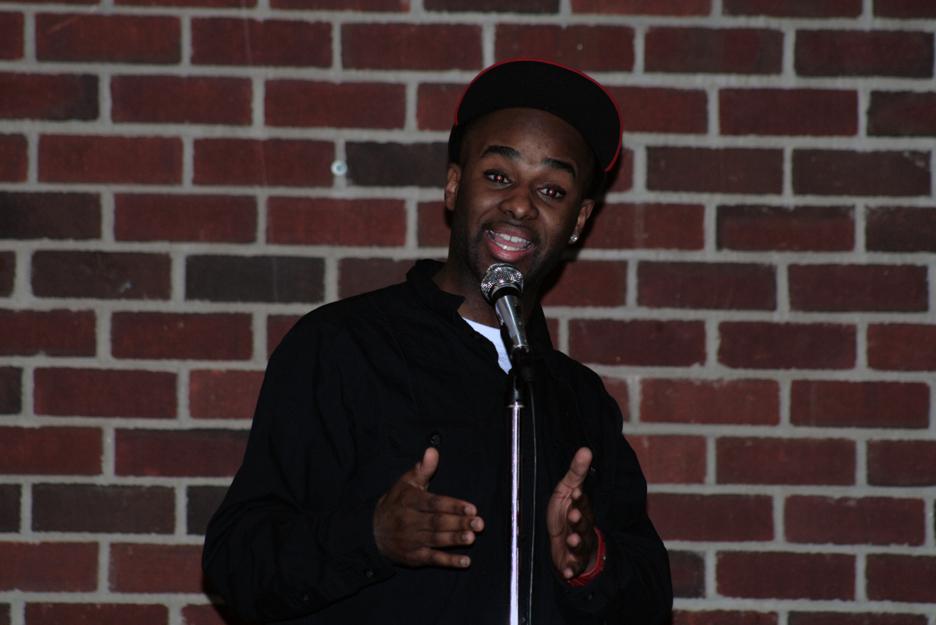 Published: April 9, 2009
First we had Black History Month (February) and Women's History Month (March), and now with April comes… National Poetry Month? Yes, it's true. First introduced in 1996, National Poetry Month was devised by the Academy of American Poets as a way to increase awareness of and appreciation for poetry in the United States. Though the Academy did not see the irony in choosing a month which one of their favorite sons, T.S. Eliot, once referred to as "the cruelest month," they did have the noblest intentions in mind.
Every April since 1996, hundreds of events have been held throughout the country to celebrate young and old poets. Here at our own Fordham College at Lincoln Center (FCLC), Fordham Advocates Cultural Enrichment (F.A.C.E.) and Molimo hosted the Parle Poets, a spoken-word troupe, on April 1 and on April 6, Poets Out Loud hosted A Celebration of Sonnets, which featured the distinguished poets Heather Dubrow, Annie Finch, Marilyn Hacker and Janet Kaplan. But for those who were unable to attend or who are in search of more, don't worry because there are plenty of fun and free events going on throughout the month. Here are just few events that I recommend:
April 10, 7 p.m.
The African American – Asian American Poetry Reading
The Asian American Writers' Workshop,
16 W. 32nd St., Suite 10A
For those interested in modern American poetry, I encourage you to attend the African American – Asian American Poetry Reading sponsored by Cave Canem, The Asian American Writers' Workshop and Guernica, A Magazine of Art and Politics. The event will feature not only a fusion of African-American and Asian-American poetry also but live music. Featured artists include Thomas Sayers Ellis, Jessica Hagedorn, Wayne Koestenbaum, Sapphire and Brenda Shaughnessy.
April 4 – April 11
The 17th Annual Poets House Showcase
New York Public Library, Jefferson Market Branch, 425 Sixth Ave. (at W. 10th St.)
A one-week exhibit, the 17th Annual Poets House Showcase features over 2,000 volumes of poetry, published in the United States in the last year. It is a great opportunity to see and learn what exactly is up-and-coming in poetry today; from micro-press chapbooks and masterworks to major commercial publishers. Of course, it is impossible to look through them all, but you'll have fun trying!
April 11, 6:30 – 9 p.m.
Spread the Word,
Poetry Reading
Nuyorican Poets Café,
236 E. Third St.
If you missed the Parle Poets or are looking for many more spoken word artists, I suggest attending Spread the Word at the Nuyorican Café on April 11. Many spoken word and slam poetry artists got their starts at the Nuyorican Café, including all three members of the Parle Poets. Sponsored by LATINOSNYC, a spoken-word organization, artists are encouraged to perform pieces concerning a range of social issues from HIV/AIDS, domestic violence and suicide to youth and culture. Featured artists at this event include Narubi, True, Infinite, Simply Rob and Majeskic.
April 17, 7 p.m.
Radical Precision: The Poetry of Stephen Dunn
Barnes & Noble, Tribeca,
97 Warren St.
In honor of Stephen Dunn's 70th birthday and the publication of his latest book, "What Goes On: New and Selected Poems: 1995-2009," the Poets House is featuring a live reading at Barnes & Noble in Tribeca. Fellow writers Laure-Anne Bosselaar, Gregory Djanikian, Dennis Nurkse, Phillis Levin, Alicia Ostriker and Dave Smith will join the Pulitzer Prize-winning writer in reading some of his best poems. Dunn, who has written over 15 volumes of poetry, has written on subjects like Charlotte Brontë, family relationships and Plato's cave.
April 23, 6:30 p.m.
Poems from the Women's Movement
Saint Peter's Church, 619 Lexington Ave.
Sponsored by the Academy of American Poets and the Library of America, poets Toi Derricotte, Susan Griffin, Fran Winant, Erica Jong and other special guests will be reading poems from "Poems from the Women's Movement," edited by Honor Moore. Moore's collection features poetry from the 1960s through the 1980s—from Anne Sexton and Sylvia Plath to Eileen Myles and Erica Jong. For anyone interested in discovering some great new female poets, as well as rediscovering some old favorites, I highly recommend this event.