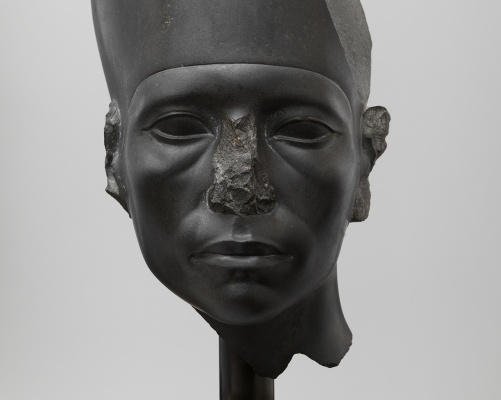 photo
The Metropolitan Museum of Art (The Met) will be hosting an Egyptian themed event this Thursday Nov. 12, which will be free to all New York City college students with valid student IDs. The event, appropriately titled "A Night on the Nile," will transport attendees to Ancient Egyptian times through the extensive collection of ancient art in the special exhibit, Ancient Egypt Transformed: The Middle Kingdom, which is on view now. The event will begin at 8 p.m., after galleries have closed, for attendees to enjoy a private party atmosphere complete with a photo booth, art-making, food and music by DJ Louis XIV.
Ancient Egypt Transformed celebrates the cultural flowering that began with Pharaoh Nebhepetre Mentuhotep II and lasted for over four hundred years. Curator of the department of Egyptian Art at the Met, Adela Oppenheim, writes in her blog post, "Welcome to Ancient Egypt Transformed: The Middle Kingdom," about what visitors can expect. "When visitors enter this exhibition, they will find themselves immersed in another time, another place, another civilization, one that is far from twenty-first-century New York City."
The exhibit consists of 230 artworks which range in size from enormous stone sculptures to fragile pieces of jewelry. The exhibit is a combination of works from the Met's own extensive collection and thirty seven lenders from North America and Europe. The Met's website describes Ancient Egypt Transformed as the first comprehensive collection of Middle Kingdom art and culture, and it includes works that have never before been shown in the United States. The exhibit is a curatorial feat which arranges the artworks in order of theme rather than chronology, a strategic decision meant to emphasize the transformational story of the time period. This decision allows for wonders like an entire room filled with statues that show the divination of various pharaohs throughout the period.
[quote_center]The exhibit consists of 230 artworks which range in size from enormous stone sculptures to fragile pieces of jewelry.[/quote_center]
"Early on we decided that the Middle Kingdom should be presented thematically rather than strictly chronologically, as we believed that its transformational aspects would find greater resonance when grouped in this manner," Oppenheim wrote in her blog. "Thus, for example, sculptures of the king dominate a single gallery in which the idealizing, divinizing works of the early Twelfth Dynasty are dramatically juxtaposed with the more humanizing images of the mid- to late Twelfth Dynasty. Images depicting family groups and magical objects found throughout the Middle Kingdom are more effective when viewed together."
At the semi-formal event this Thursday, attendees will mingle with other undergraduate and graduate level students and enjoy the sprawling exhibit and carefully planned activities. Discussions led by fellow college students and Egyptian themed art-making will transport attendees into the cultural world of Ancient Egypt. All are welcome – art history majors, history majors, visual arts majors and beyond. This event will offer a unique way to experience the Metropolitan Museum of Art in a private-party atmosphere.
Planned and brought to life by the College Group at the Met, "A Night on the Nile" is an event for New York City college students by New York City college students. The College Group at the Met is a committee consisting of students from New York City colleges that come together to make the Met an accessible and enjoyable experience for their peers. The Fordham College Lincoln Center students who are members of the College Group at the Met have collaborated with college students from other New York City Universities to bring you this unique experience. Additional information and a link to RSVP can be found on the Facebook event page titled "A Night on the Nile."