Dance Across the Pond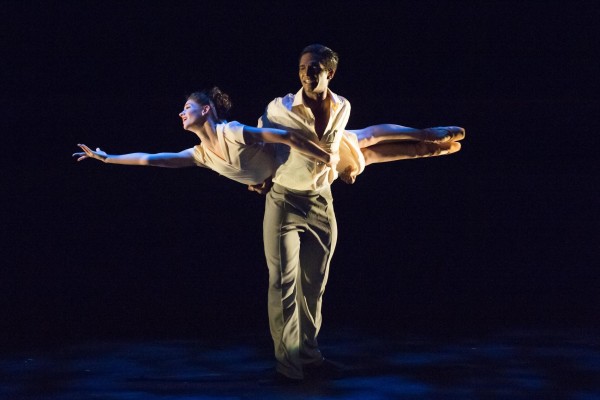 As a dancer, I feel that it's important to be well-rounded in many styles, so that I can be prepared for any opportunity or job to come my way.  Therefore, at The Ailey School, we take a range of classes from West African to Cecchetti or Balanchine ballet and Jazz to Pointe.  The beauty of pointe initially drew me in, but it wasn't until fifteen or sixteen that I realized the strength and control needed to dance such a distinguishable style. The truth is, it's not as graceful as it seems.  We stand on special shoes with wooden boxes and nothing but thin pads or lamb's wool to cushion the entire weight of  our body on a tiny one-inch surface.  We'll crush the box with our hands and loosen the shank by bending the shoe back and forth. The result is usually bloody and blistered feet. But it's pretty isn't it?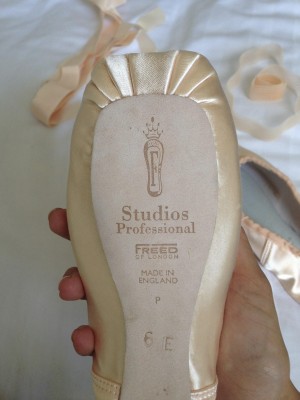 Upon coming to London, I was excited to visit the original Freed of London store in Covent Garden so I may be fitted by the experts.  It's a charming little corner store with a grand and elegant exterior and a quiet and shabby interior.  The woman fitting me was knowledgeable and could spot a sizing discrepancy without me even pulling the shoe completely on.  In a matter of 10 minutes, I found the perfect pair.
"Where do you dance, again?" asked the woman.  "The Ailey School," I replied proudly, "in New York City." She stared back at me blankly and as I reassured her, "You know, as in Alvin Ailey." "I can't say I know the name," she said and looked at me distastefully.
Really? Not to be pretentious about the school which I attend, but Alvin Ailey is one of the most influential figures in 20th century dance history.  His determination to defy racial discrimination made him one of the most recognizable figures in the dance world.  Millions of people witness his renowned piece, "Revelations," every season.
Taken aback from this comment, I became interested in the dance scene in London.  Everyone hears about the Royal Ballet and Sylvie Guillem's beautifully arched foot, but what about other styles of dance in this globally diverse city? Was everything going to be like that woman? Was modern dance merely tolerated?
I decided to venture to Danceworks, off of Oxford Street, to see what kind of people were actually participating in dance training. The place was full, with regulars coming in and out and a full ballet class right behind the glass framing the counter.  Horton, a linear and strength building style of modern dance, was offered for £8 so I decided to stick with my Ailey routes.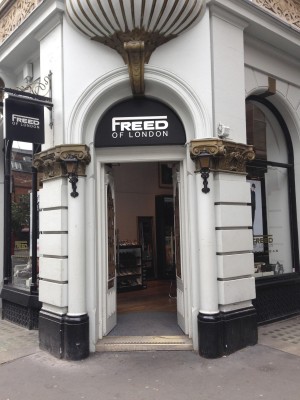 There were only five people in the class and most were beginners, but I was interested in talking to our teacher, Hopal Romans about her experience in the dance world.
Ms. Romans came to America to study dance at the Ailey school.  She was inspired by Alvin Ailey and his company's background in black history after seeing him on a poster outside a theater in London.  She was excited to learn the Horton and Graham techniques, which are both modern techniques, but harness different manipulations of energy in the body.  She moved back to the UK, to the support of her family, and returned to the dance scene by teaching and performing.
Ms. Romans explains, "There is a different dance ethic–and to be honest I love the American ethos and ethic in dance maybe because I feel that there are possibilities available at every turn.  The dance community here is smaller but it is growing at a pace.  It is also helped by having Europe on our doorstep and with London being a global city you are exposed to a variety of different art forms and styles."
I told her that I had noticed an emphasis on classical dance here in the London rather than what I had witnessed at home in New York City.  She told me,  "In ballet terms, there is a difference in the sense that classical ballet has a very long European history, tradition and aesthetic recognized globally…Dance is steeped in history and tradition. For contemporary, a reaction or move away from tradition or perhaps the borrowing or experimenting with some classical art forms or styles and making it more interesting and relevant to their own experiences.
In the UK, there's a lot of tradition with pomp and circumstance, but then as a global city there is a strong cultural tradition through many cultures residing here. Other cultures have contributed to the British fabric here through traditional dances brought by different cultures and contemporary dance takes aspects of it with a contemporary spin if you like: tradition with a contemporary twist."
 On Saturday, I attended "Choreogaphics"  performed by English National Ballet (ENB), which is a self-choreographed show that displays up and coming talent.  I was interested in seeing the hype about classical dance, but this particular show offered the newest creations from the stars of today.
A student at the Royal Ballet School choreographed the first piece which featured four men in mesh red shirts and shorts performing a contemporary angular movement.  It was refreshing to see young talent featured on stage demonstrating the future of dance which went at last somewhat beyond traditional ballet. The rest of the first act was beautiful with delicate movement and cheesy love stories, but it was predictable—like I had seen it before. Don't get me wrong, the lines and movement quality were incredible and far beyond anything of which I'm capable, but I wish someone had dared to break the conventional classical ballet love story like that resembling a love triangle like "La Bayadere" or a forbidden love like "Romeo and Juliet."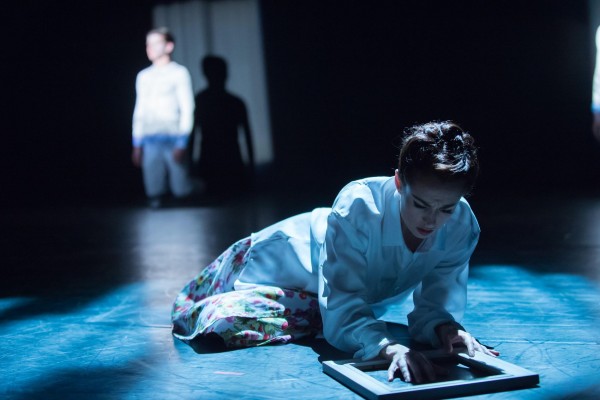 The second act consisted of three pieces: traumA, Fractured Memory, and A Room in New York. Everything from the lighting and props to the transitions was new and powerful.  The last one, especially, featured two dancers performing a duet that had high and directed energy as they portrayed a couple and the tensions felt during their love/ hate relationship.
"The last three were my favorite…I could understand the story," a little girl sitting a row behind me said to her grandmothers.  It's ironic how the stories of the second act weren't as spoon-fed to the audience, but the intentions behind the dancers' movement were enough to communicate emotion.  The less classical dances may not relate to the older crowds, but it was clear they peaked the interest of audiences no matter how old they were.
Chatting with Ms. Romans and seeing the reactions from "Choreographics," I realized that the English tend to favor their past and tradition.  Therefore, ballet has become an agent of tourism– a representation of an elite form of dance fit for royalty and their wealthy friends.  Now, although the Royal Family is still in place, London is trying to find a way to integrate the old and the new.
Success in New York may be fleeting, but I feel a push towards the new. Dancers and choreographers are always trying to find new ways to push the envelope. The Ailey School trains versatile dancers who are ready for any type of audition. New York's fast pace lifestyle leaks into the dance scene and creates this different ethos that Ms. Romans had spoken about.
Dance is about "[being] yourself and [following] your passion," says Hopal, "Find out what fires your creative spirit and technical energy and go for it.  Find a technique that allows for greater flexibility for you to adapt and explore increasing your chances in what is essentially a competitive dance industry.  Develop what we call here a portfolio career:  as dancers, you don't want to limit your options…I am biased when I talk about the Horton technique because this technique allows for you to be flexible and adaptable to a variety of different styles of dance and opens doors.  Bring yourself to the technique and keep training in something that is a natural fit for you technically, artistically, emotionally and physically and creatively.  I always remember the quote by Lester Horton saying that he didn't want to create Horton dancers; he wanted to create dancers."
Modern and contemporary dance are present in London.  They're exploring the realm of dance just like any other artistic capital.  Just look at the English National Ballet's performance of "Choreographics" that fostered both technique and innovation.  There is a modern dance scene here, you just have to dig a little deeper than most tourism allows.