Sister Ray's Record Store
Sister Ray's is not the typical store you would find right off of Oxford Street. Oxford Street is typically home to high-end shops such as H&M, Topshop and Lush.  A couple hundred feet off of the main shopping thoroughfare though, you will find yourself in front of one of London's best-kept secrets. Sister Ray's is a record store where you can find any genre or artist on vinyl. Want to see an original Beatles Sgt. Peppers Album? No problem. If you want to buy it, though, get ready to fork over some serious cash. More into house and techno? They have that, too.
Sister Ray's is an experience to be had. When you first walk in, you hear constantly changing music blasting over the speakers. On my visit I heard alternative rock, reggae and jazz. Whatever the workers are feeling they put on one of the vinyl record players in the store.
As you are moving towards the back, ignore the CDs that take over the ground floor and instead head to the stairs where you can see the Sex Pistols' and Rolling Stones' concert posters. Continue walking down the short flight and you find yourself in a vinyl record collector's dream.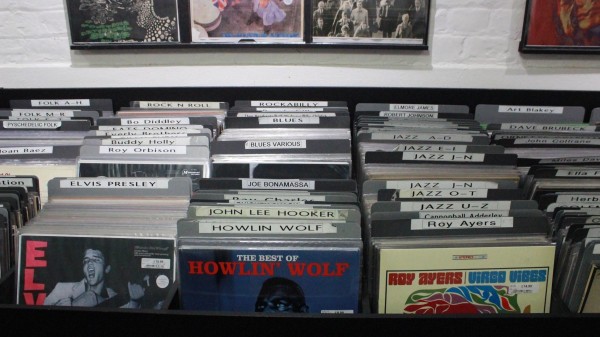 With thousands of records to choose from you can spend the whole day browsing through before you find the right one. To make it easier, the floor is set up both by genre and alphabetical order. On the far wall the records start with the Beatles and end with The Who, before moving on to early 50s rock with the likes of Buddy Holly and Roy Orbison.
Once you find you favorite album – on this day it was James Brown – take it up to the ground floor and ask if you can listen to it before buying; they always oblige. The sound quality from the record is something I have never heard before, it sounded perfect and far better your typical mastered iTunes or Spotify track..
TUBE STOP: Oxford Circus: Waterloo, Central, Victoria Lines. Tottenham Court Road: Northern Line
Address: 75 Berwick St, London W1F, UK